The Top 20 Hotels in 2011: #1 Villa d'Este
---
In the final days of 2011, Five Star Alliance is counting down the Top 20 Luxury Hotels & Resorts Worldwide, as decided by our guests.
Our countdown has come to an end, and it is time to announce the number one hotel as chosen by our discerning travelers and determined by sophisticated algorithms and more than a little bit of voodoo magic.  Five Star Alliance's #1 hotel for 2011 is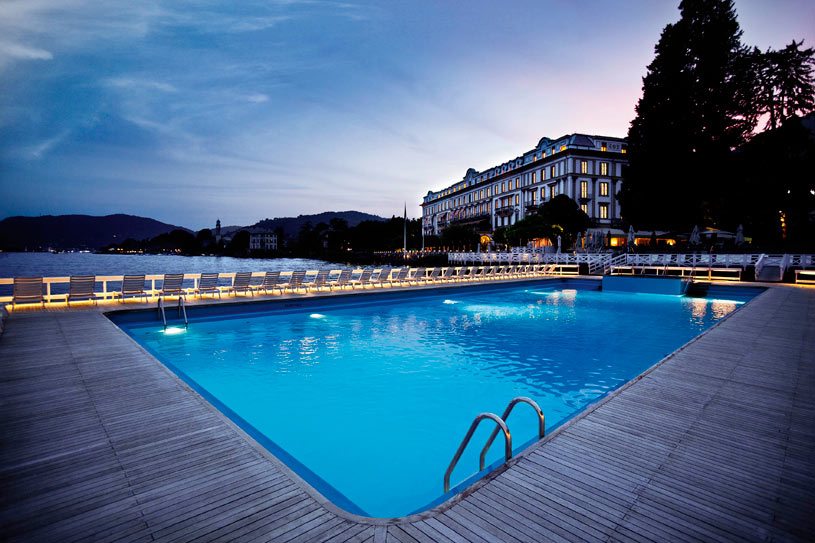 Quick facts about Villa d'Este:
- On the shore of Lake Como, one of the most secluded and breathtaking lakes in Italy, the Villa d'Este was originally the summer residence of Cardinal Tolomeo Gallio and is just a short trip north of Milan, one of Italy's most romantic cities.
- Its 152 rooms, divided between two palatial residences, each offer a unique feel, a result of the meticulously maintained renaissance decor of the original residences built in 1568.  Live in true luxury, in rooms once occupied by the royal guests of the Cardinal and preserved in their original glory.
- The Villa is perfectly self-sufficient:  included in its amenities are eight tennis courts, several dining options, including sushi and classical Italian, a Turkish bath and sauna, winery tours by chaffeur, and one of the most challenging par 69s in Europe only seven miles away.
- If you want a change of scenery from your grand room, simply head outdoors to enjoy the 25-acre park, which is perfectly designed and continuously manicured in its original Renaissance style:  the entire park molds nature into a work of art.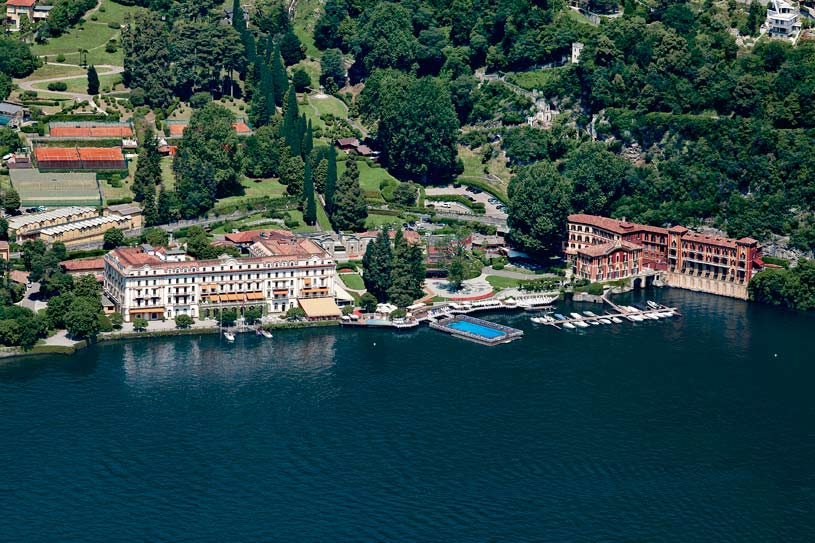 - Its hotel pool was featured in our Ten Best Hotel Pools in the World for its floating pool, literally on the lake, not to mention an additional kids pool to keep them away from your relaxation:
"The pool at Villa d'Este on Lake Como would make Archimedes blush. Floating above the very lake that the Villa rests against, the pool features a built-in Jacuzzi and fantastic view of the surrounding mountains. It's like swimming in the lake just inches below your feet, but it's always the perfect temperature."
- Four reception rooms hold up to 400 people alongside another 250 in nine different meeting rooms, all to the same standards of luxury as rest of the classical Renaissance hotel.
- As if that weren't enough, it's also a Conde Nast and Travel & Leisure Award Winner.
View photos, learn more about the hotel, and check availability at Villa d'Este > >
Be sure to keep up with our countdown! See below for the full list of Top Hotels for 2011!
#20 – The St. Regis Resort Aspen  
#19 – The Fullerton Hotel, Singapore  
#18 – The Peninsula Chicago  
#17 - The Tower Club at Lebua  
#16 - Auberge du Soleil  
#15 - The Mount Nelson Hotel  
#14 - The One and Only Maldives at Reethi Rah  
#13 - The Hotel de Crillon  
#12 - Peninsula Hong Kong  
#11 - Rosewood Inn of the Anasazi  
#10 - Majestic Hotel and Spa Barcelona 
#9 - Jumeirah Essex House
#8 - Atlantis the Palm Dubai
#7 - Hotel Le St. James  
#6 - Half Moon, a Rock Resort
#5 - Charleston Place
#4 - King George Palace
#3 - La Tremoille
#2 - Don Cesar Beach Hotel
#1 - Villa d'Este
---