The Top 20 Hotels in 2011: #11 Rosewood Inn of the Anasazi
---
In the final days of 2011, Five Star Alliance is counting down the Top 20 Luxury Hotels & Resorts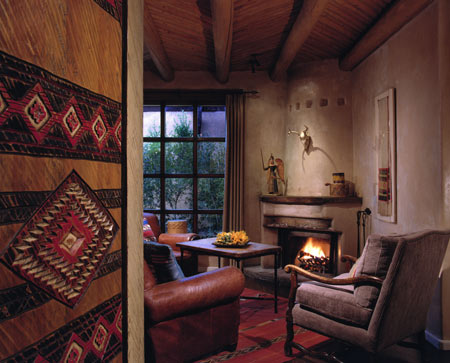 Worldwide, as decided by our guests.
In the #11 spot, we have the Rosewood Inn of the Anasazi, a charming Santa Fe retreat.
Quick facts about the Rosewood Inn of the Anasazi:
- Every room at the Inn of the Anasazi evokes the creative spirit of the Anasazi people, the Native American tribe that once inhabited much of New Mexico. Handcrafted doors, sculptured stairways and sandstone walls all work together to create an intimate and traditional Pueblo atmosphere.
- Ideally located on Santa Fe Plaza, the hotel is the perfect jumping-off point to explore the unique, cultured charm of the surrounding city.  
- Kiva-shaped gas fireplaces, which warm the room to a cozy temperature during the cooler desert nighttime, are featured in every room, along with great four-post beds that even come with a special stepping stool to help release you from an unendingly downy sleep.
- The hotel offers daytrips to the Rocky Mountains and closer skiing at Taos and other local mountains.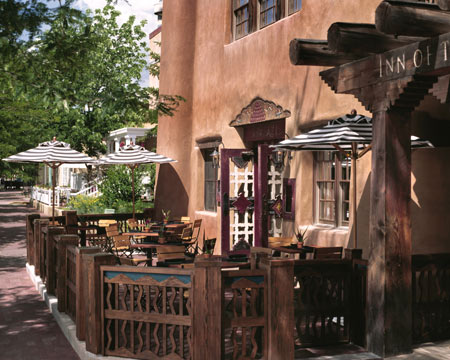 - Similarly, explore the Grand Canyon, Canyon de Chelly, and White Sands National Monument all within a few hours of the Inn.
- Take a trip through the skies and land at the Canyon de Chelly for a horseback ride led by a Navajo tour guide. 
View photos, learn more about the hotel, and check availability at the Rosewood Inn of the Anasazi >>
Be sure to keep up with our countdown as we spotlight a new hotel every day until the New Year!
---