The Top 20 Hotels in 2011: #8 Atlantis the Palm Dubai
---
In the final days of 2011, Five Star Alliance is counting down the Top 20 Luxury Hotels & Resorts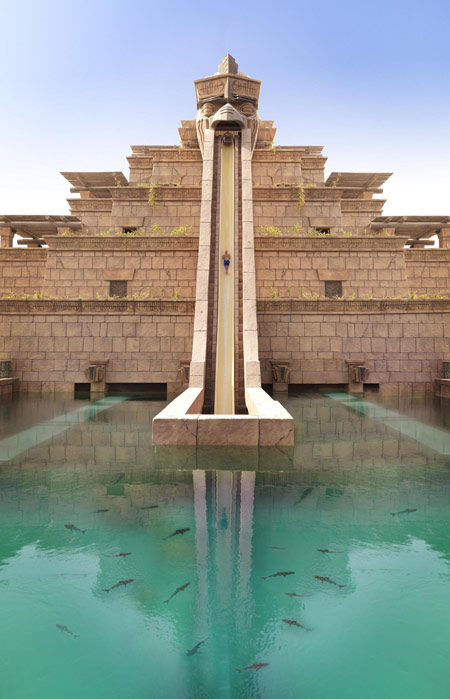 Worldwide, as decided by our guests.
In the #8 spot, we have the Atlantis the Palm Dubai, an aquatic Dubai resort.
Quick facts about the Atlantis the Palm Dubai:
- The entire Atlantis is built around an oceanic tribute to a mythological age where sharks and dolphins roam the seas and Poseidon invites guests to enter his realm of aquatic beauty.
- On the coastline of the largest man-made island in the world, Atlantis the Palm is surrounded by the sea of the Arabian Gulf at the very tip of the palm island crescent.
- With over 1,500 rooms and suites available and 16 restaurants, the sprawling Atlantis never lacks for entertainment, fueled by 15 million gallons of salt and freshwater attractions.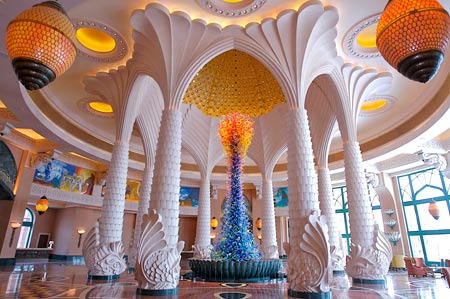 - Aquaventure, the waterpark, includes a 30-meter ziggurat that sends swimmers down waterslides that pass through shark-infested waters (with glass safely in between, don't worry).  
- Its pool/aquatic experience came up #2 on our list of the Ten Best Hotel Pools in the World, and here's what we had to say about it:
'Atlantis the Palm Dubai may just be the best thing ever. If you got all the things together in one place, and made me pick, I'd say, "I want that thing. It looks like the best thing." So what is this thing I'm so excited about? Well, it just might be a standard luxurious hotel pool, only it's attached to a full water park! I don't bandy about with exclamation points lightly, but this seems to be worth one. If you, like me, have ever thought, "wow, this vacation is really relaxing, but what I'd really like is to go launching out of a ziggurat at high speeds into a pool of water," then this is the destination for you. And even more than that, much of the hotel is themed around this aquatic experience. There are underwater mazes, a four-and-a-half hectare dolphin habitat, and something they just call Aquaventure.'
- Atlantis the Palm even includes a specialized kids program through the Atlantis Kids Club and Club Rush, where your children can go to enjoy the aquatics either with their parents or supervised by specialized Atlantis staff, so you can enjoy some more adult vacation time.
View photos, learn more about the hotel, and check availability at the Atlantis the Palm Dubai >>
Be sure to keep up with our countdown as we spotlight a new hotel every day until the New Year!
---