From calm bays to secluded coves, the island of Curacao is home to nearly 40 beaches. Offering a variety of beach types and an array of water activities, visitors to the island can find a beach to fit their needs from snorkeling amongst coral reefs just off the sands of Daiibooi to sunbathing on Blauwbaai beach, as well as world-class diving. For families, Playa Lagun is a narrow cove with shallow and calm waters, and the Seaquarium Beach is an ideal spot for swimming, bars, and restaurants just east of Willemstad.
Formerly the Lesser Antilles, Curacao is the "C" of the Dutch ABC Islands. About 6 miles wide and 37 miles long, the island's capital city of Willemstad is a World Heritage Site and destination for colonial Dutch architecture. The Museum of Kura Hulanda showcases a collection of artifacts from the island, such as musical instruments, fertility dolls, and fossils. For tropical fruits and vegetables, the Floating Market is a unique spot for visitors to browse, and the Belle Terrace is a 200-year-old mansion with open-air dining infused with island flavors.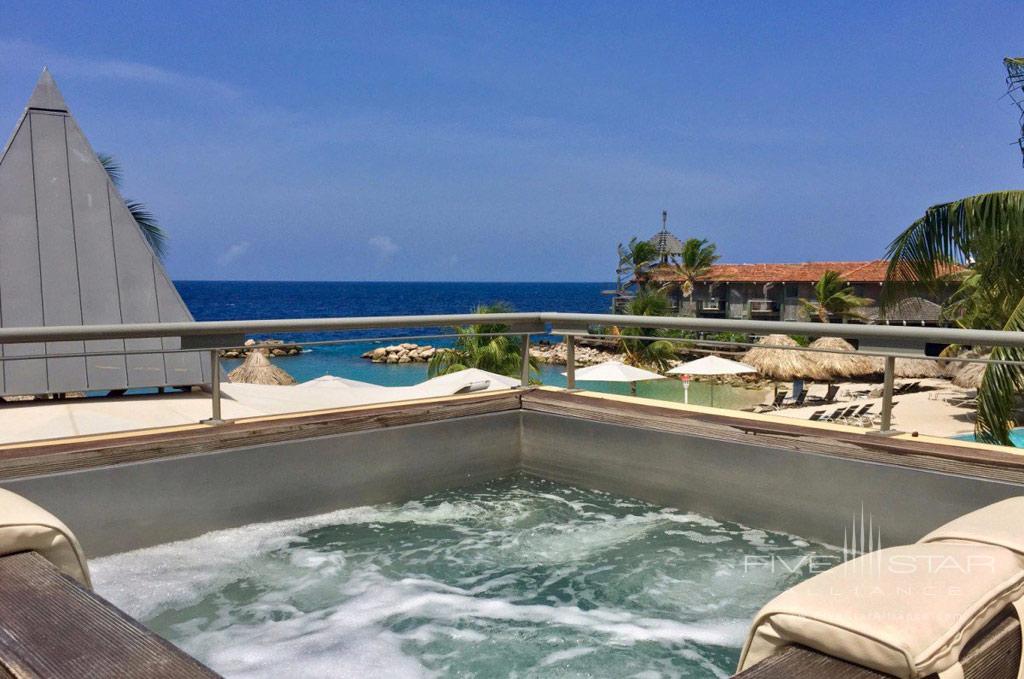 Opened in 1949 as the Avila Beach Hotel, the historic hotel was once a governor's home, boys boarding school, and private clinic. Today, the luxury hotel consists of three completely difference hotel wings with close to 150 rooms. For dining, The Pen (previously known as Belle Terrace Restaurant) focuses on culinary experiences and grilled specialties, as well unique events celebrating the island's Dutch heritage with Dutch Michelin Chefs.
Check availability at Avila Beach Hotel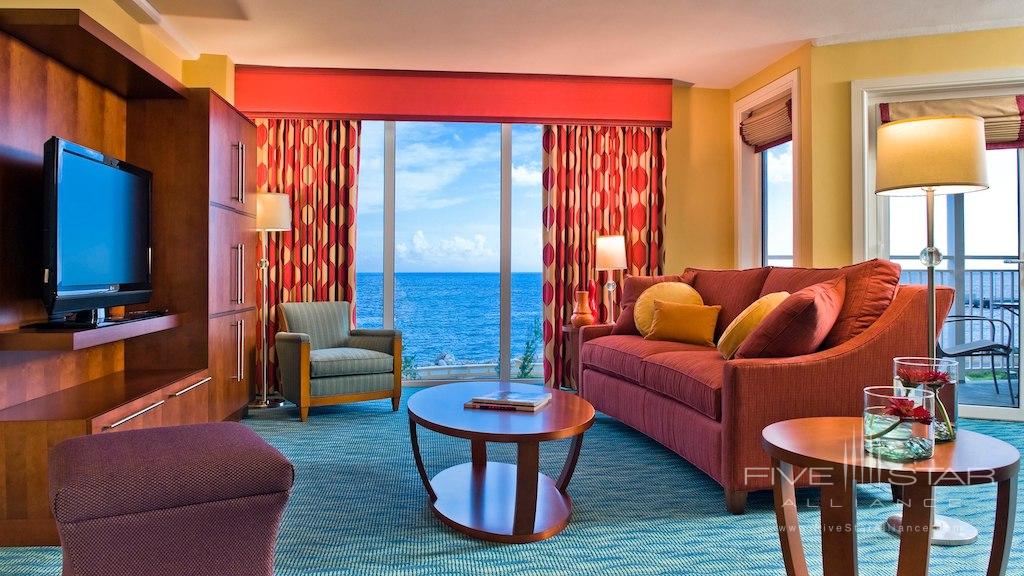 Situated in the heart of historic Willemstad, a UNESCO World Heritage Site, the Renaissance Curacao Resort & Casino is located along a private beach. Close to Christoffel National Park, Curacao Sea Aquarium, and The Curacao Museum, the resort has an infinity pool, on-site casino, fitness center, and three restaurants.
Check availability at the Renaissance Curacao Resort & Casino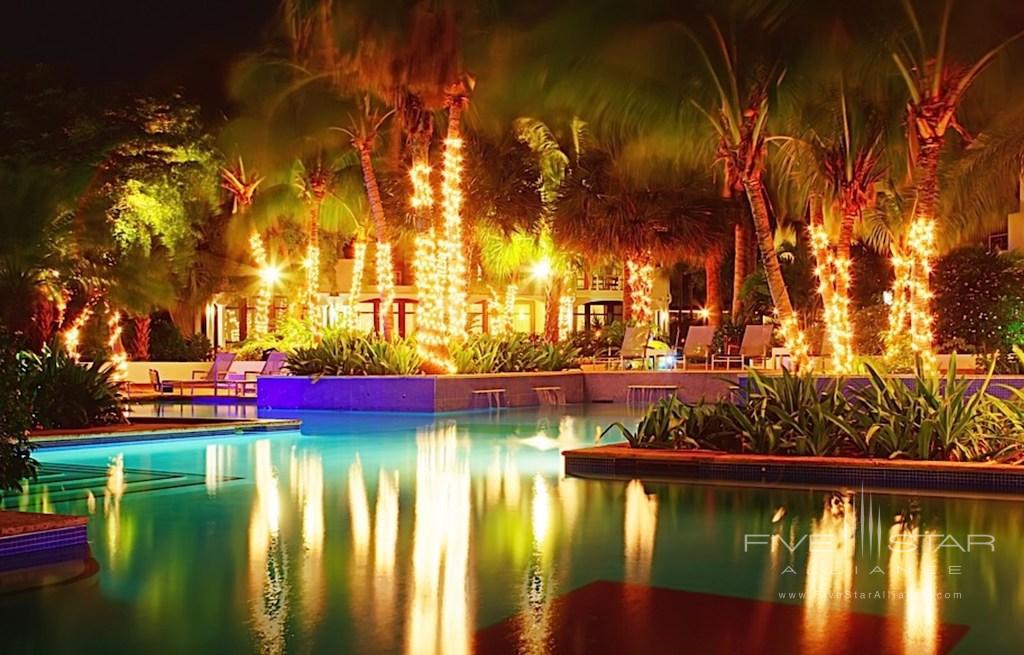 Featuring an all-suite adults-only setting, Floris Suite Hotel & Spa is a contemporary beach resort. Offering personalized service, the property has multiple dining options including the Mooba Beach Club with oceanfront lunches, and two oceanfront dinner options--Pirate Bay and Tomatoes. The recently opened Water Club Curacao provides guests with a personalized spa experience including a 20-person steam room, dry sauna, rain shower, relaxation areas, and state-of-the-art fitness facility. In addition, resort guests receive access to the Moomba Beach Club, a short stroll from the property.
Check availability at Floris Suite Hotel & Spa
Located on the south side of the island, Baoase Luxury Resort Curacao is situated between Willemstad and Mambo Beach. The luxury retreat has 23 high end rooms, suites, and villas, along with a spa providing wellness treatments. For dining, Baoase Culinary Beach Restaurant & Bar serves breakfast, lunch, and dinner. The resort also has an array of activities for couples and families, including island tours, mountain hikes, and trips to an Ostrich Farm & Aloe Plantation.
Check availability at Baoase Luxury Resort Curacao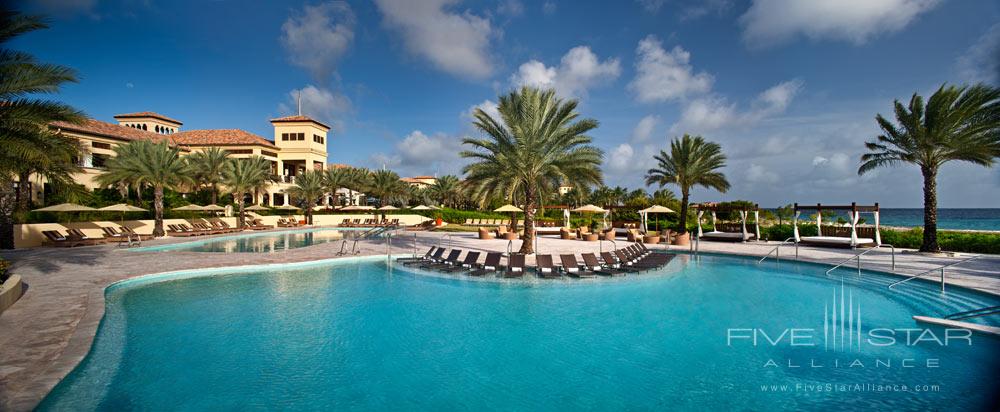 Featuring a beachfront location, Santa Barbara Beach & Golf Resort Curacao is a luxury resort with an array of activities and adventure options, including jet ski tours, off-road buggy adventures, kayaking, and standup paddleboarding, plus tennis, golf, pools, hiking, and biking. Fine dining at Shore showcases international culinary cuisine infused with local flavors and ingredients, while the Atabei Spa provides Caribbean treatments inspired by the island's ancient culture.
Check availability at Santa Barbara Beach & Golf Resort Curacao