If you are a first timer, or even a seasoned traveler, looking for a swanky villa within a luxury resort, we've got the best option for you in the Caribbean at the uber chic Baoase Luxury Resort in Curaçao. Nestled amidst tropical gardens and caressed by the azure water of the Caribbean Sea our sister publication, Luxury Travel Advisor, has the following insight:
Baoase Luxury Resort in Curaçao is a great fit for LGBT guests and all seasoned Caribbean travelers looking for an island where everything is accepted and celebrated. The local airport, Curaçao International, is about a 25-minute drive from the resort, which also has a helipad. Hint: Guests can opt for a VIP transfer, and a chauffeur will pick them up inside Curaçao International Airport, allow them to pass through customs and immigration more quickly, bypassing the lines, and then take them to the property in a luxury car. Note: There is a private jet center at the Curaçao International airport.
More below >>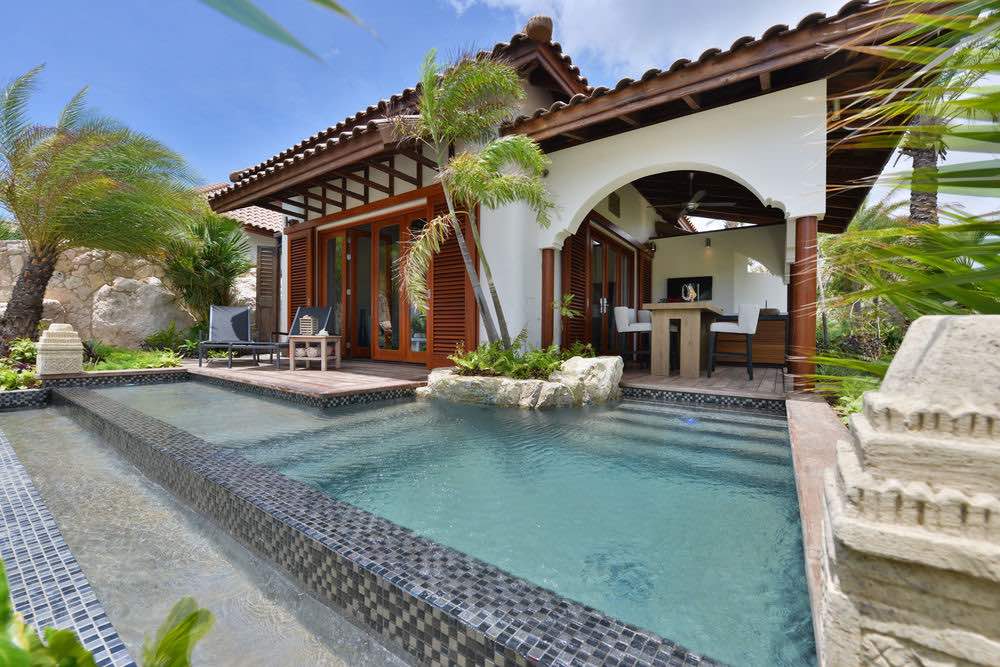 Even though the Ocean Front Villa is the most requested accommodation here, but we were told families cannot go wrong in booking the Private Pool Villa, the Superior Private Pool Villa and the Master Villa (the only one with butler service).
Note: The resort doesn't have a spa. However, guests can request treatments ranging from traditional massages and body scrubs to manicures and pedicures on the property's private beach. In-room group treatments are also available for wedding parties. Tip: Guests are advised to book spa treatments at least two days in advance.
The resort's Baoase Culinary Beach Restaurant is open to locals. The most popular fare here is "The Chef's Menu," a full seven-course menu, which changes constantly and makes use of fresh ingredients. Additional recommended dishes include tuna tartare, lionfish and ginger cheesecake. Nice Touch: All of the seating at this restaurant is beachfront. Although it is fairly easy to get a reservation at the resort, we were told guests should book two weeks in advance to be on the safe side.
More below >>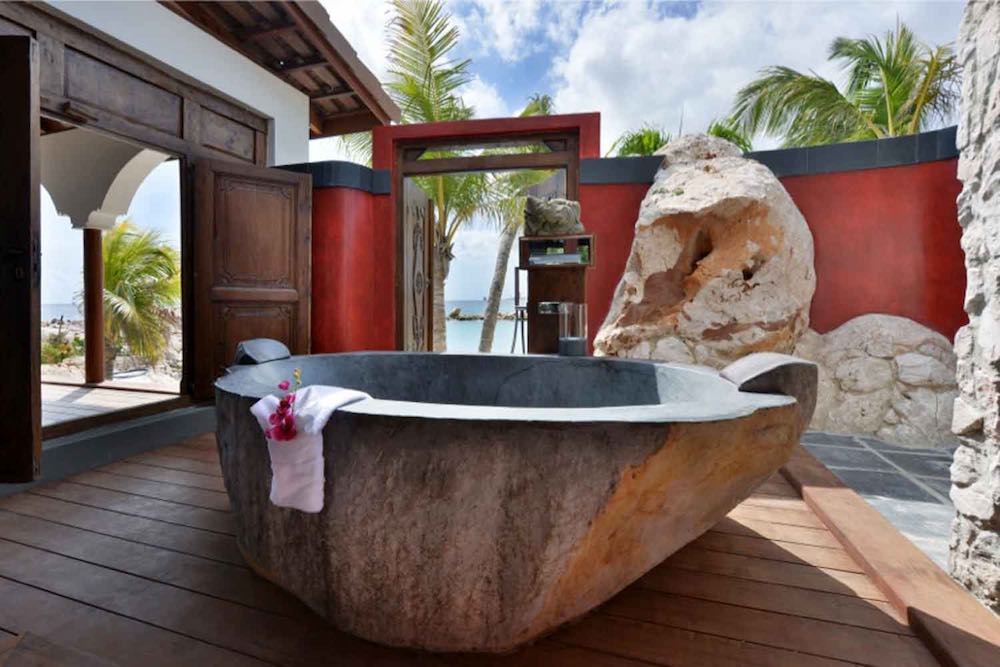 For VIPs tying the knot, the resort can do everything from buyouts to ceremonies for 10 guests and rehearsal dinners. The property can accommodate almost any over-the-top request. For instance, A-listers can hire a private jet to drop rose petals during the ceremony. Other extravagant needs that the resort has fulfilled in the past include delivering 100 flowers to a couple's room during their honeymoon, and flying in wagyu beef from Japan to meet a guests request for dinner.
Additional experiences include a bottle of champagne upon arrival; a four-course "Surprise Menu" created by the chef in a romantic gazebo set up on the beach; and private picnic on the beach.
Tip: For those VIPs looking to get some shopping done, there are some high-end jewelry shops in Punda, which is roughly a five- to 10-minute drive from the resort. The property can provide VIP transport to and from the shops.
Check rates and availability at the Baoase Luxury Resort in Curaçao >>