It's National Pet Day! Today we are honoring our four-legged friends by creating a list of our top places to getaway with our pets. Why leave furry friends home when they can travel with you at these top luxury hotels?
5 Top Pet-Friendly Hotels in the USA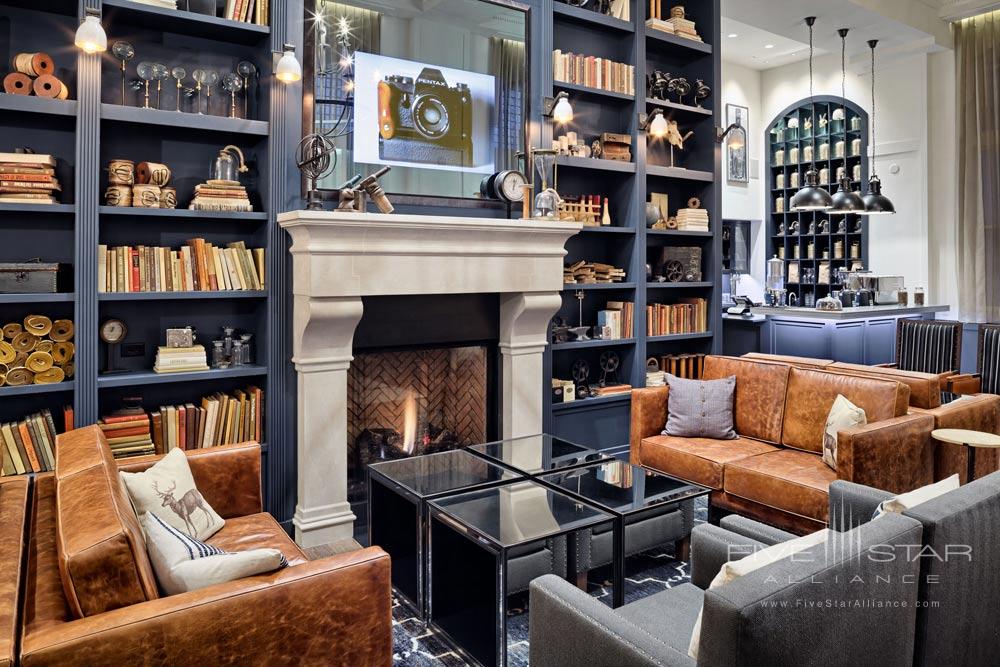 Set in the heart of downtown Denver, Hotel Teatro welcomes dogs. Located in one of the country's most pet-friendly cities, the hotel goes above and beyond with dog-friendly services and amenities. Dogs stay free with their owners, and the hotel can assist with arranging a "Pawdicure" at a nearby pet spa, or therapeutic massages with a certified canine massage therapist.
FIVE STAR ALLIANCE PERK: Guests booking the "5 Star Signature Package" rate will also receive breakfast for two daily in The Study (maximum $20 credit per person/per day), a welcome amenity, valet parking for one vehicle per night, and complimentary 2 pm late check-out.
Check availability at Hotel Teatro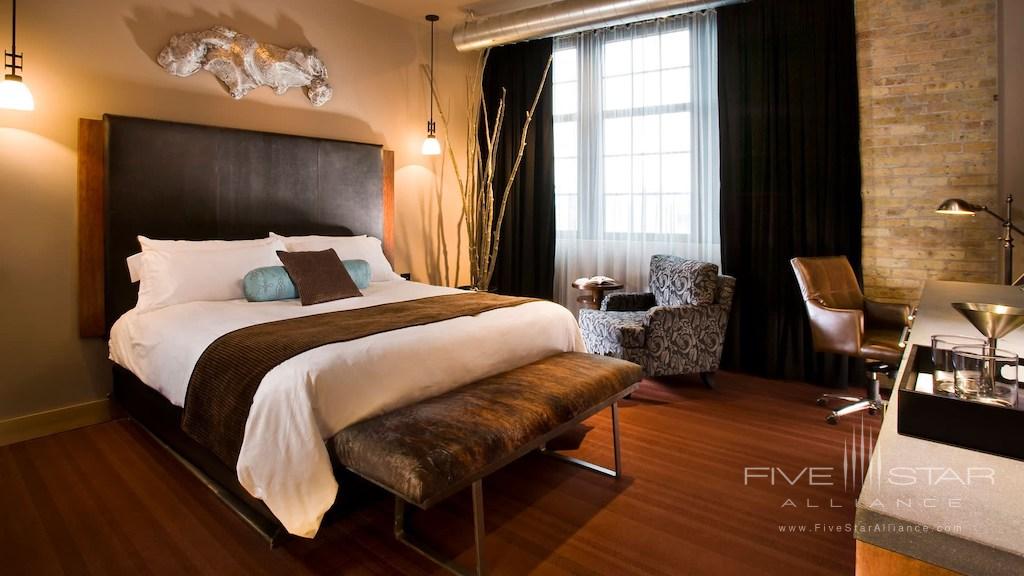 When clients and their dogs check in at The Iron Horse Hotel in Milwaukee, dogs of all sizes are greeting in the lobby with their name on the welcome chalkboard, as well as water and treats in the lobby. There's also a "Doggy-in-Room" door hanger and in-room doggy dining menu, as well as complimentary treats at the front desk. In addition, the hotel's staff can assist guests with recommendations for pet-friendly dining options, dog parks, and local pet stores.
Check availability at The Iron Horse Hotel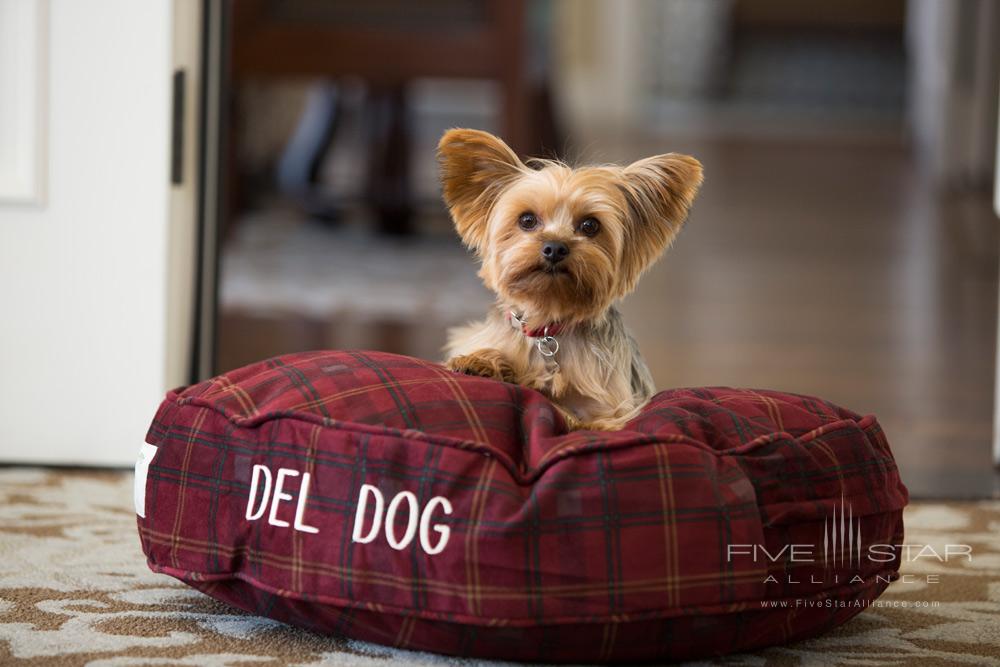 The Hotel Del Coronado's "Del Dogs & Cats" program welcomes pets with special amenities including placemats with water and food dishes as well as Del-ightful Dog and Cat Treats by the hotel's pastry chef. There are paw-friendly events like Yappy Hours on the Sun Deck, and gourmet room service menus for cats and dogs prepared by the property's talented chefs. Plus, pet-walking, pet-sitting, and dog grooming services can be arranged, and the hotel has a pet-friendly guide to exploring Coronado Island.
FIVE STAR ALLIANCE PERK: Guests booking the "5 Star Signature Package" rate will also receive daily buffet breakfast for two, VIP services, and a $100 spa treatment credit per stay.
Check availability at the Hotel Del Coronado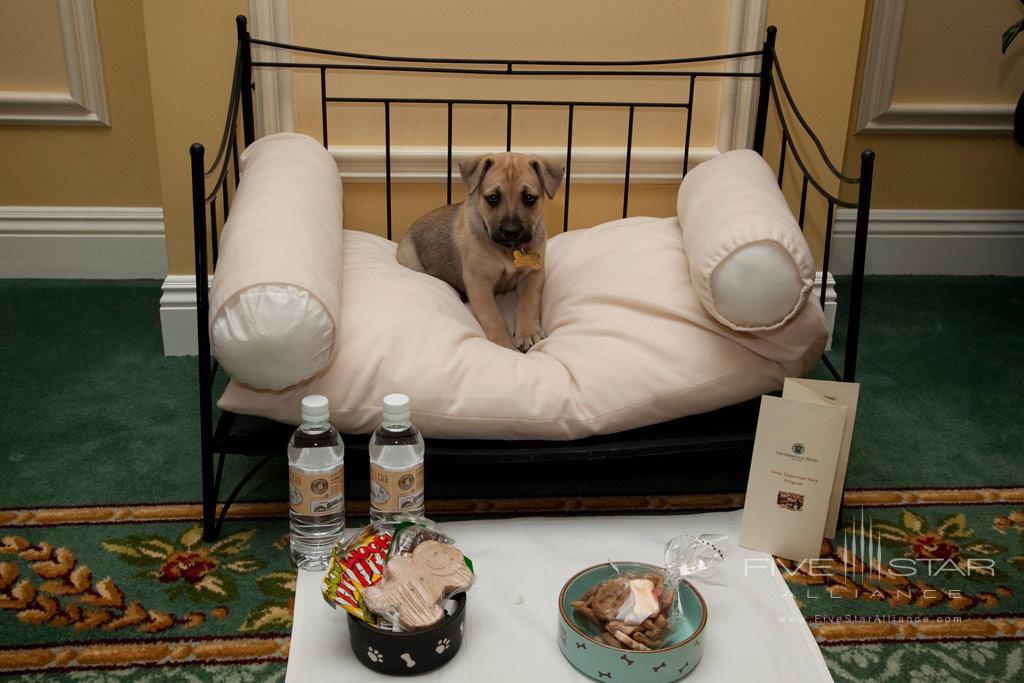 Offering a historic setting in the heart of Music City, The Hermitage Hotel offers a specialty pet program with a welcome letter, nightly pet turndown service complete with pet treats, spring water, rolled towels, and an in-room dining menu for pets. In the rooms, pets are welcomed with specialty pet bedding, organic welcome treats, bottled spring water, personal-sized packs of organic pet food, and in-room water and food bowls. Plus, there's optional pet-walking services, leashes, and and on-call pet masseuse.
Check availability at The Hermitage Hotel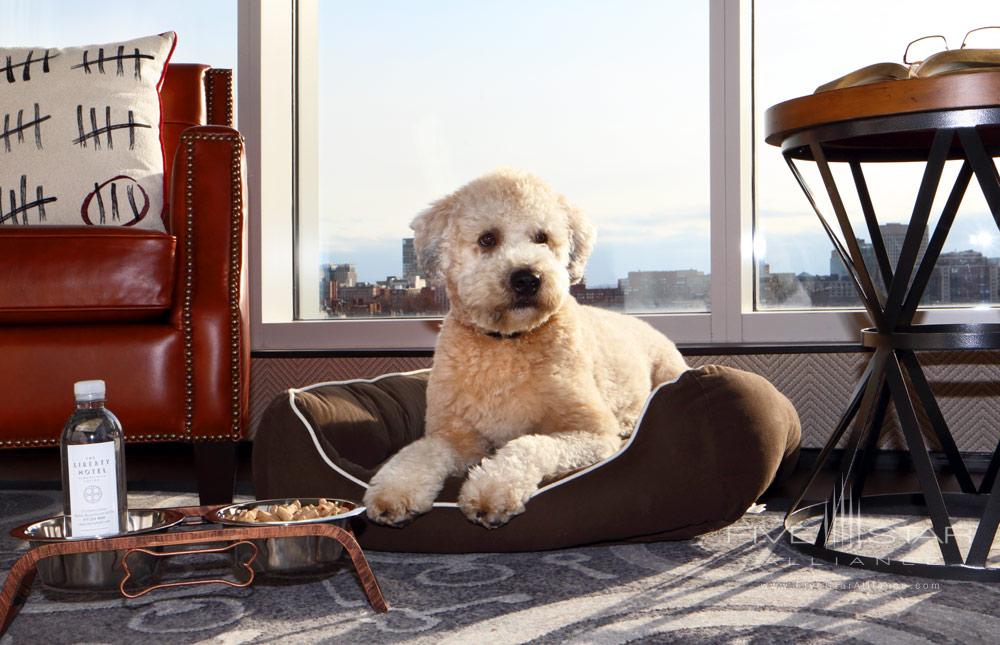 From seasonal "Yappier Hours" where guests can mix-and-mingle with canines and cocktails in The Yard to dog-friendly amenities, the Liberty Hotel in Boston is an ideal choice for dog owners. Plus, there are Saturday Yoga classes for humans, bicycle rentals, and Liberty Affairs.
Check availability at the Liberty Hotel
Happy travels with your furry travel partners!