Five-star hotels are properties that offer their guests the highest levels of luxury through personalized services, a vast range of amenities, and sophisticated accommodations. Though there is no standard rating system for hotels, properties earn 5-star distinction by providing guests experiences that meet or exceed even the highest of expectations for comfort, décor, and luxury.
5 Star Hotel Criteria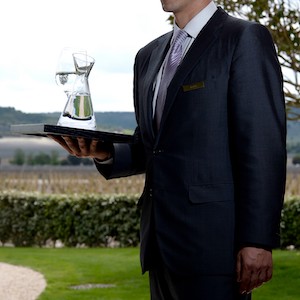 Though a luxury hotel may share many five-star hotel characteristics, a true five-star hotel should satisfy all these criteria:
5-Star Service
Five-star hotel employees should be polite, attentive, discreet, and can anticipate guests' needs. All-in-all, consistently flawless excellence is the expectation.
Standalone concierge staff available at least 16 hours a day
A high staff-to-room ratio—ideally above 2.5
Multilingual staff
24-hour reception, room service, valet parking, butler, doorman
Nightly turndown
Easy communication with hotel staff - even via text or app
Daily housekeeping that is also available upon request at any time
Laundry, ironing, dry cleaning, and shoe polishing
Guest elevators separate from staff elevators
Medical Team and resources on call
Luggage storage in which bags are out of guest view
Fine dining restaurant(s) and a standalone lounge and/or bar
Transfers and executive or house car
Childcare options including vetted babysitting service
Pre-check-in registration and preferences
Local products and services, especially for dining
5-Star In-Room Amenities
Luxurious robes and slippers
Electric safe
Laundry bags
Full-length mirror with lighting
Flat-screen TV with international programming
Outlets for personal electronics, especially multiple plug and socket types (USB)
Smart TV features with access to streaming services
Stocked mini bar (with cocktail and wine accessories)
Selection of daily newspapers
Wifi (highest speeds, multi-device)
Specialty night lighting
At least four types of spa treatments
Digital room key entry
Electronic travel convertors and adapters
5-Star Comfort
Guest rooms must be plush and inviting—especially the bed (ideally, there is a memory foam bed with high thread count sheets)
Pillow menu
Blackout shades
Bathrobes, slippers, luxury toiletries, and large fluffy towels
Night lighting in walking areas and bathrooms
Yoga or fitness equipment available for use in-room
Poolside daybeds, umbrellas, lotions, ice water, attendants, and food and beverage service

Some luxury hotels are even trying to out-do others to prove that they have 5-star amenities and are above and beyond the competition. These go far past the typical luxury upgrades. 
One example from Bloomberg Businessweek describes foraging in the woods for parts of your meal (Five-Star Mushroom Hunting Programs Are Newest Amenity at Top Hotels). Other's include in-room drink stations for cocktails or guest-use of boat or yacht (Gili Lankanfushi guests can access a 14-metre Riviera yacht). A hotel in Northern California Will Fill Your Room With Fresh Flowers and Houseplants — That You Can Take Home". Travel+Leisure also found this hotel in the Belize that will puts cocooning butterflies in rooms for guests to release.
During COVID-19 lock-downs, some 5-Star resorts even transformed themselves into full-service family getaways offering "work-from-home" office spaces, full time childcare (including camps and even schooling), and pet concierges. One examples is from back in 2020 when Island Destinations properties did private family camp getaways.
And as more hotels aspire to five-star quality, we expect to see the very best hotels advance the standards of luxury. Here is what does exist in many five-star hotels, and will become standard for luxury hotels soon:
Remote access to room lighting, climate, and "do not disturb"
Circadian lighting
Further upgraded coffee machines
Bluetooth-enabled door locks
Customizable smart beds
Sustainable and environmentally-friendly focus
Who awards hotels 5 stars? 
There is no universal standard for hotel ratings. 
Terms such as Deluxe/Luxury, First Class/Superior, Tourist Class/Standard, and Budget Class/Economy are more widely accepted as hotel types, not hotel standards.
In North America, AAA hotel ratings are from 1 to 5 diamonds. The Forbes (Mobil) Travel Guide only ranks 4- and 5-star hotels.
In Europe, the Hotelstars Union has standard hotel star ratings applicable to properties for more than 15 countries. Switzerland uses hotelleriesuisse which confirms a certain level of quality service, infrastructure, and equipment. The UK uses the Automobile Association's (AA) 1-to-5 star ratings.
Many other nations have laws to define hotel rating criteria.
In New Zealand, Qualmark, part of Tourism New Zealand, grades hotels from 1 to 5 stars.
In Australia, the Auto Clubs (NRMA, RACV, RACQ, RAC, RAA and RACT) have awarded hotels star ratings that incorporate guest feedback. The ratings are now managed by the Australian Tourism Industry Council (ATIC).
In the Philippines, the Department of Tourism maintains hotel rating standards with a system that grades properties between 1 and 5 stars.
The Tourism Grading Council of South Africa (TGCSA) grades hotels based on strict criteria and conditions in six categories.
India's classifications are handled by the Ministry of Tourism's Hotel and Restaurant Association Classification Committee (HRACC). The categories are 1 to 5 Stars and 5 Star Deluxe as well as categories for heritage: Heritage Grand, Heritage Classic, and Heritage Basic.
While it might be great for marketing, there are no 7-star or 6-star hotels. 
In addition to meeting the criteria above, all of the Five Star Alliance hotels must maintain a high degree of satisfaction from guests across review sites and via feedback provided directly to us. This article and the details get updated frequently based on changing standards and newly available criteria.
Click here to explore all of our five-star hotels >>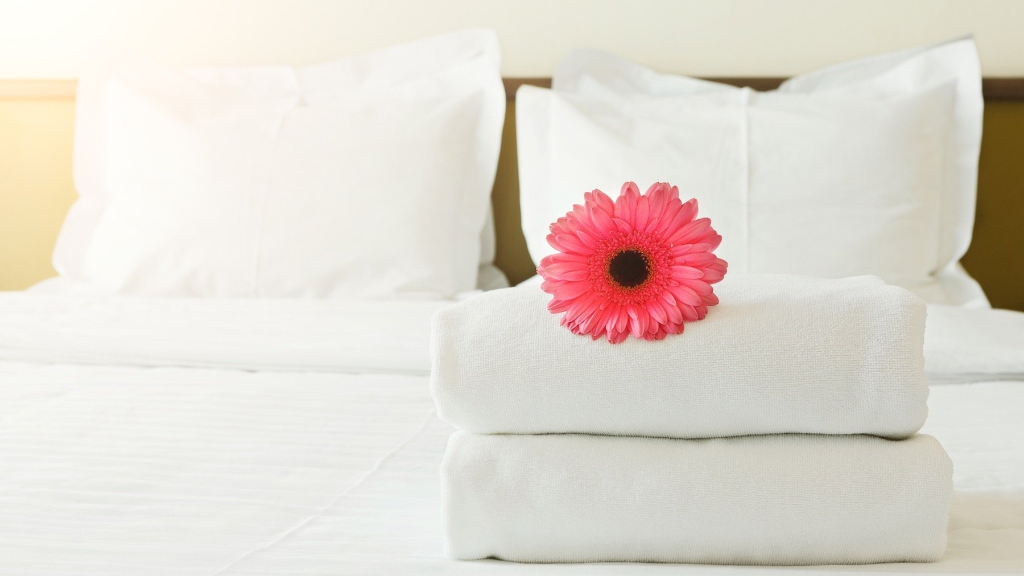 written by Courtney W. May, Five Star Alliance 
* This page is fully maintained and updated when appropriate