Presidential Suite at the Boscolo Venice
---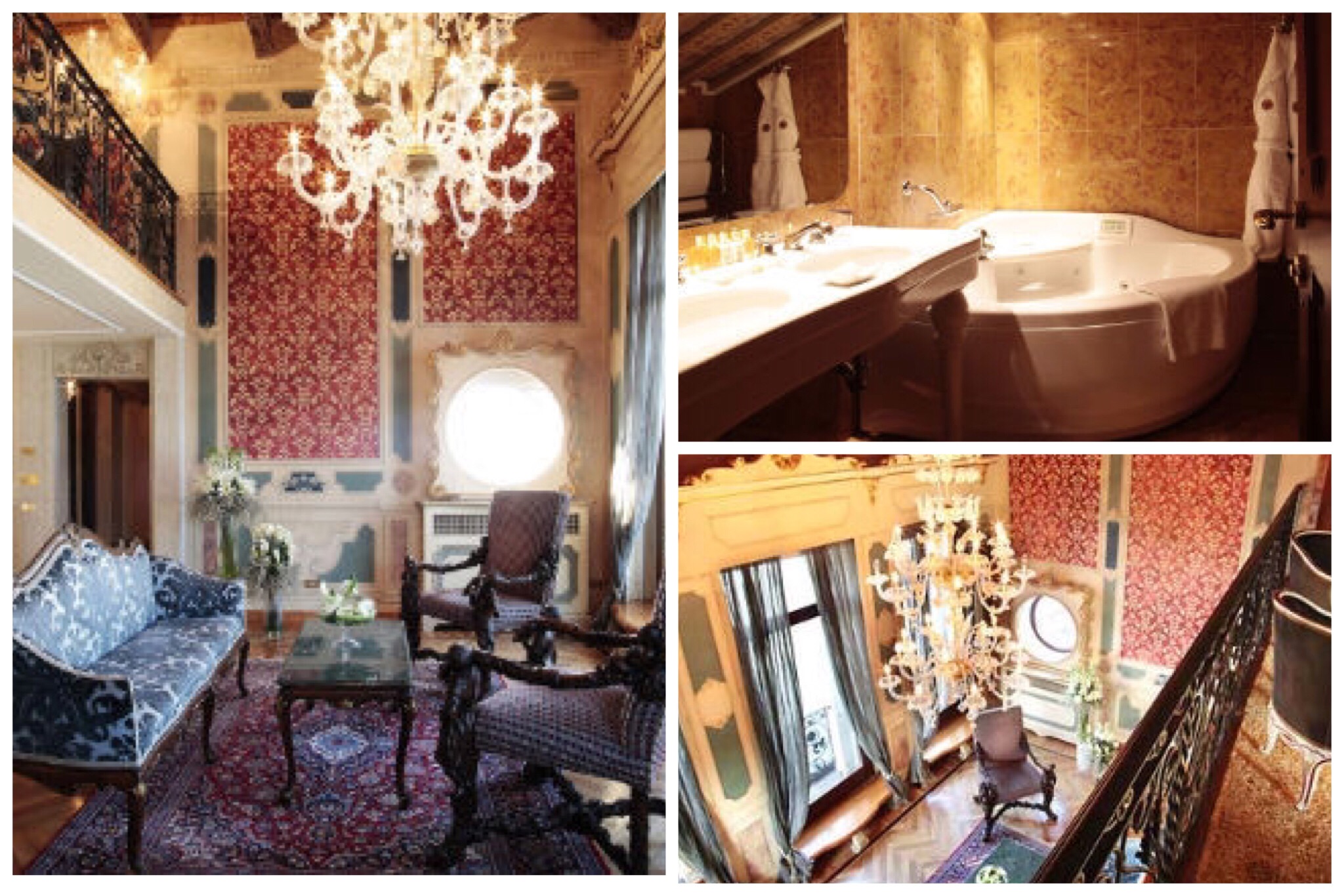 Offering opulent Venetian styling, the Presidential Suite at the Boscolo Venice provides an ultra-luxe atmosphere. Immersed in the hotel's garden (the only one of it's kind in Venice) amongst hundred-year-old trees, the suite has a loft with large windows on every wall, showcasing exquisite views of the lagoon where land and sea meet. Furnished in the design style of the 1700s, there's ornately carved Venetian furniture, oriental rugs, and Murano glass chandeliers. One of the marble bathrooms has a whirlpool tub, along with  lighted makeup mirror, bidet, robes, and slippers. Plus, the suite has modern amenities such as a minibar, TV, safe, and outlets with dual voltage adapters.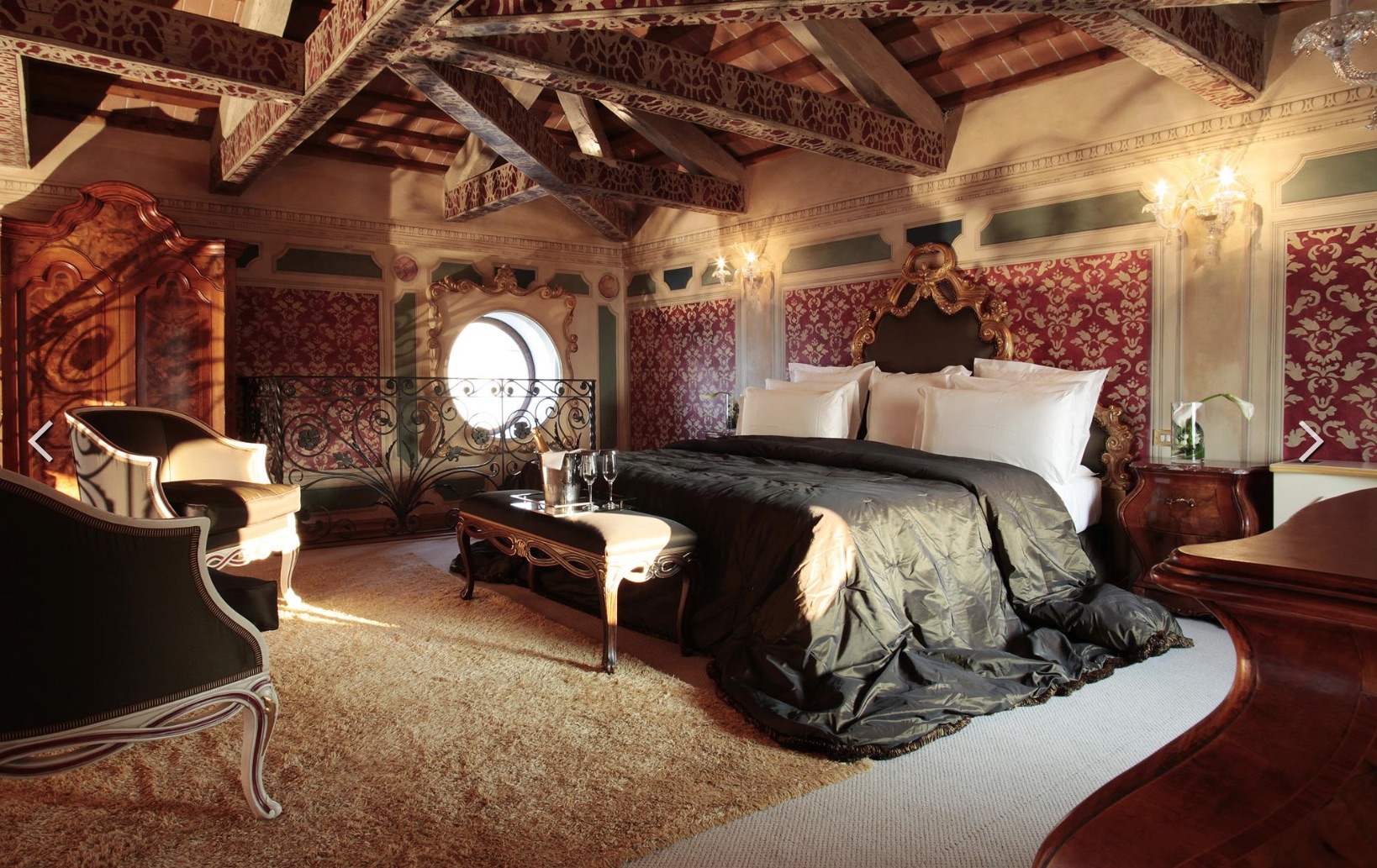 The Boscolo Venezia was built by the Patarol family at the end of the 16th century. Inherited by the noble house of Rizzo, the property was transformed into a 66-room luxury hotel. Surrounded by art and history, the upscale setting provides an ideal location for exploring Venice. In addition to elegant accommodations, the property offers a full-service spa and restaurant offering guests the "Boscolo Food Experience." Learn more below the photo.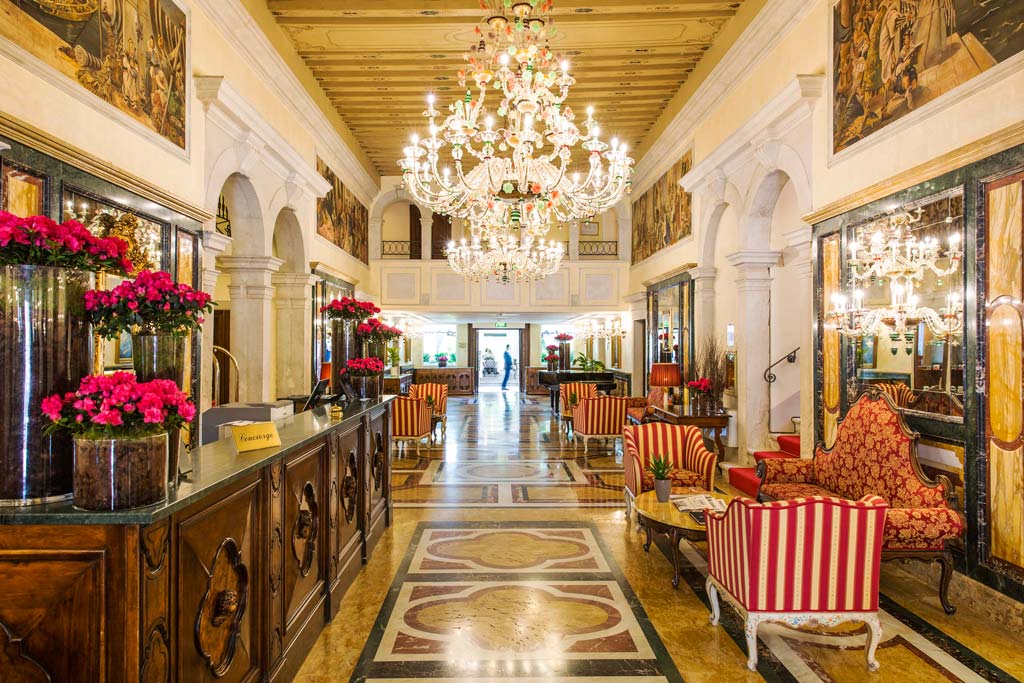 For centuries, Venice was famous for it's marine baths. Today, the hotel's Spa in the Lagoon offers a range of health, diet, and esthetic medicine beauty treatments including waxing, body wraps, and makeup services. Designed to create a regenerating atmosphere in the heart of the "Serenissima," the facility has a steam room and therapy baths. Plus, guests can schedule massage lessons to learn the artful techniques of Venetian massage.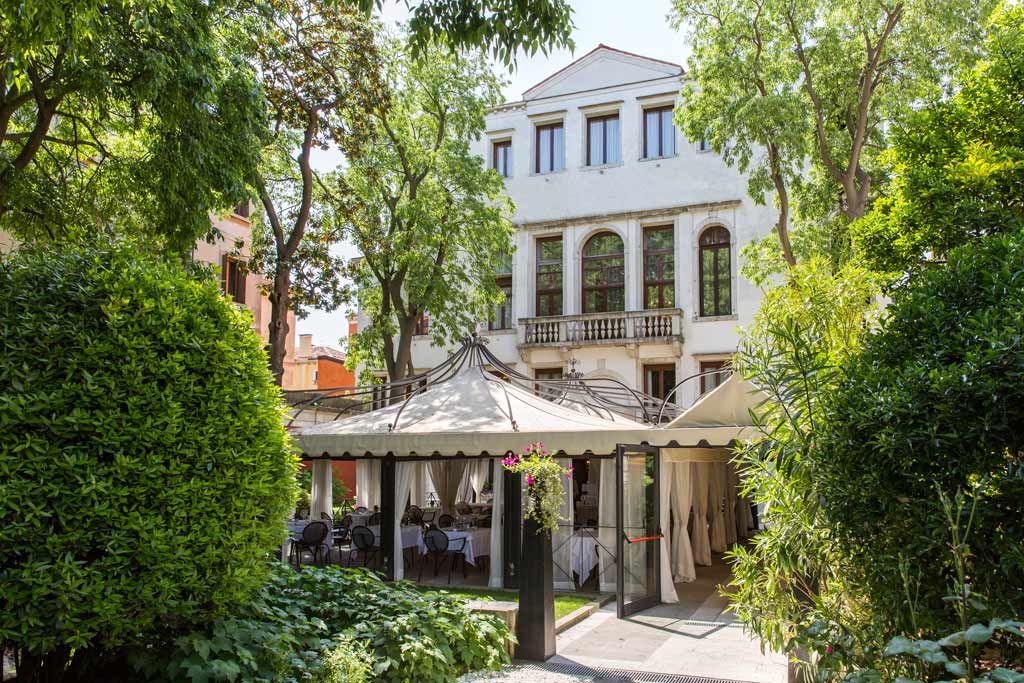 The Giardino Segreto Restaurant is an homage to the Italian gastronomic experience. Set in the garden of the hotel with outdoor seating during warmer months, guests can dine on chef-prepared traditional recipes paired with the region's finest wines. For a night cap, guests can visit the Lounge Bar for an intimate, Venetian style setting. 
Check rates and availability at the Boscolo Venice
---

Related Hotels