Explore the National Parks at Enchantment Resort
---
In honor of the U.S. National Parks 100th Anniversary, the Enchantment Resort is offering an "Over-the-Top Grand Canyon Adventure Package", which includes a private helicopter ride for four people from the resort to the Grand Canyon. Ideal for families, the Sedona Resort is surrounded by natural vermillion-colored rock formations, with hiking trails, Camp Coyote kid's club, Mii amo spa, outdoor swimming pool, golf, and tennis. Read more below about this special package from our sister publication, Luxury Travel Advisor, written by Ruthanne Terrero.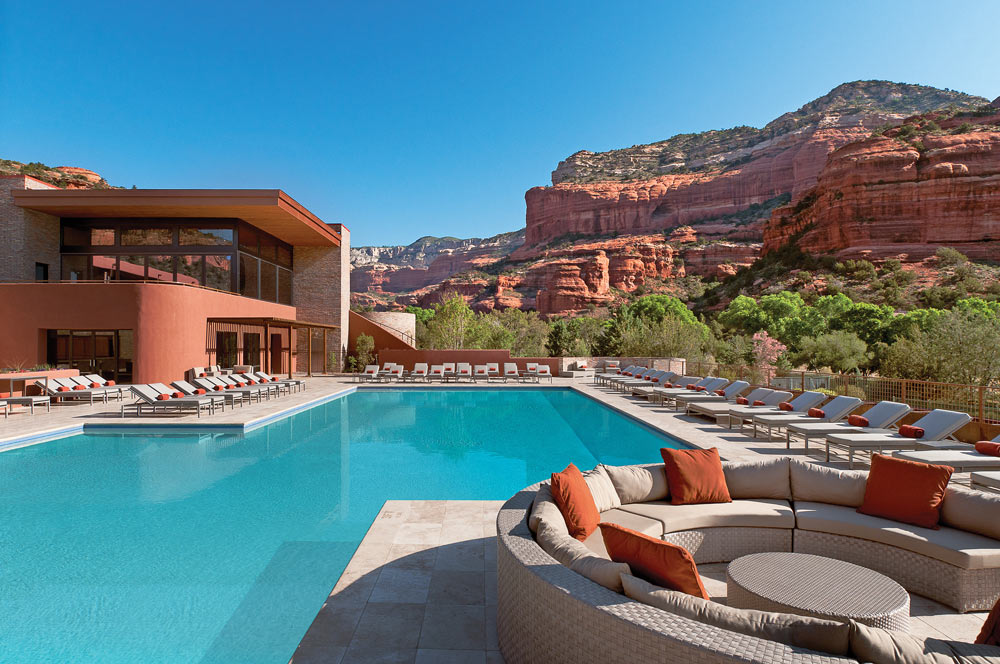 A Southwest getaway for the family should include active experiences plus some quality downtime. We say Enchantment Resort in Sedona might just fit the bill, especially with the program it's created for the 100th anniversary of the National Parks Service. The "Over-the-Top Grand Canyon Adventure Package" provides for a private helicopter ride for four people to take a flight from Sedona to the Grand Canyon. When it's time to come home, a clay wrap spa treatment is included, at Enchantment's sister property, Mii amo. Which room works best for families? We're thinking it's the two-bedroom "Full Hacienda Suite," which has a living room (think high ceilings and a fireplace) with two queen pull-down beds. If a family member likes to barbecue, a nice big deck has a built-in grill and lots of seating for the family to sit around and critique the cook. There's a kitchen inside as well and a dining room area for six. There's no arguing over who gets the best bedroom since both are masters (some with king beds, some with two queens, just ask). All told, there are plenty of private bathrooms for all, including one off the living room.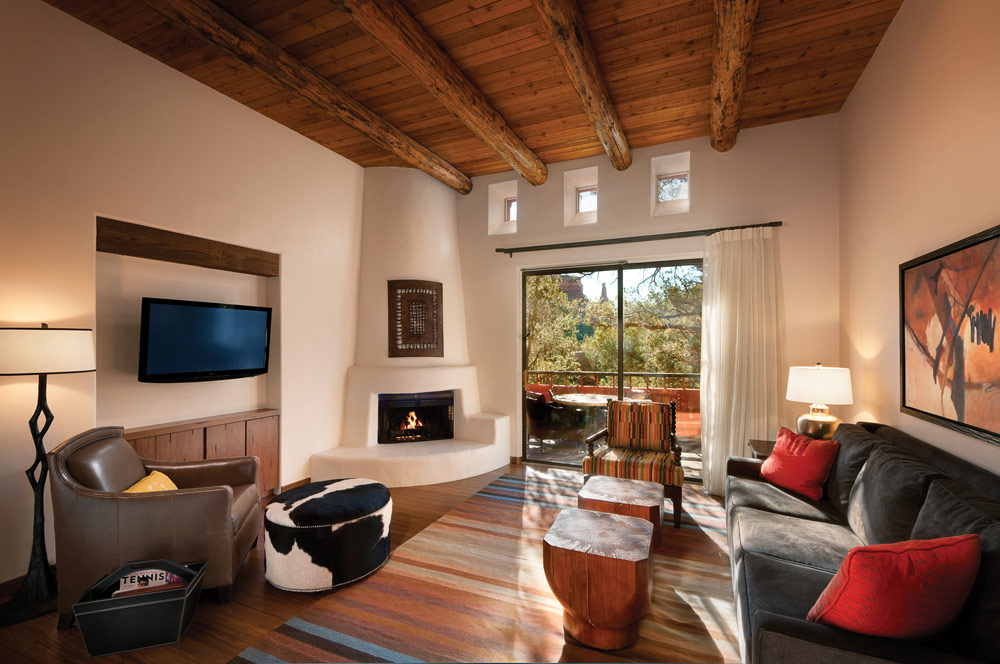 Enchantment, a member of Preferred Hotels & Resorts, has a program for children ages four to 12, which provides nature walks, pottery classes, star gazing, scavenger hunts, cooking classes and yoga. Older children and teens can also participate in tennis camp clinics. They can also take a Pink Jeep tour and visit Native American ruins in the area.
Family Dining Tip: Enchantment has two restaurants. Tii Gavo has a more casual Southwestern vibe while Che-Ah-Chi is the fine-dining venue. Reservations can be made at any time for either, but do know that both have great views of the red rock canyon. We suggest making reservations at least two weeks out for a window seat or outdoor table for optimal views.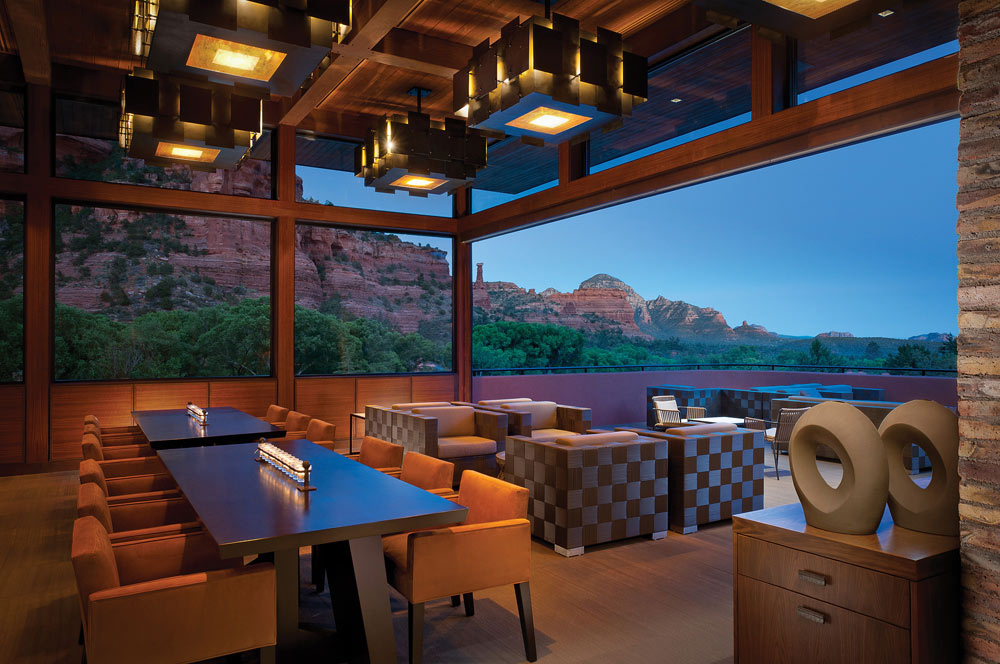 Good to know: Families sometimes want to relax and not worry about disturbing guests around them, so, we suggest a private room at Che-Ah-Chi for parties of six to 12. Another fun option is to request in-room dining served on your private patio. Enchantment has plenty of other venues for larger groups.
Tip: Spring and summer are peak seasons at Enchantment Resort, so management recommends booking six to 12 months in advance.
Check rates and learn more about Enchantment Resort and Mii Amo Spa>>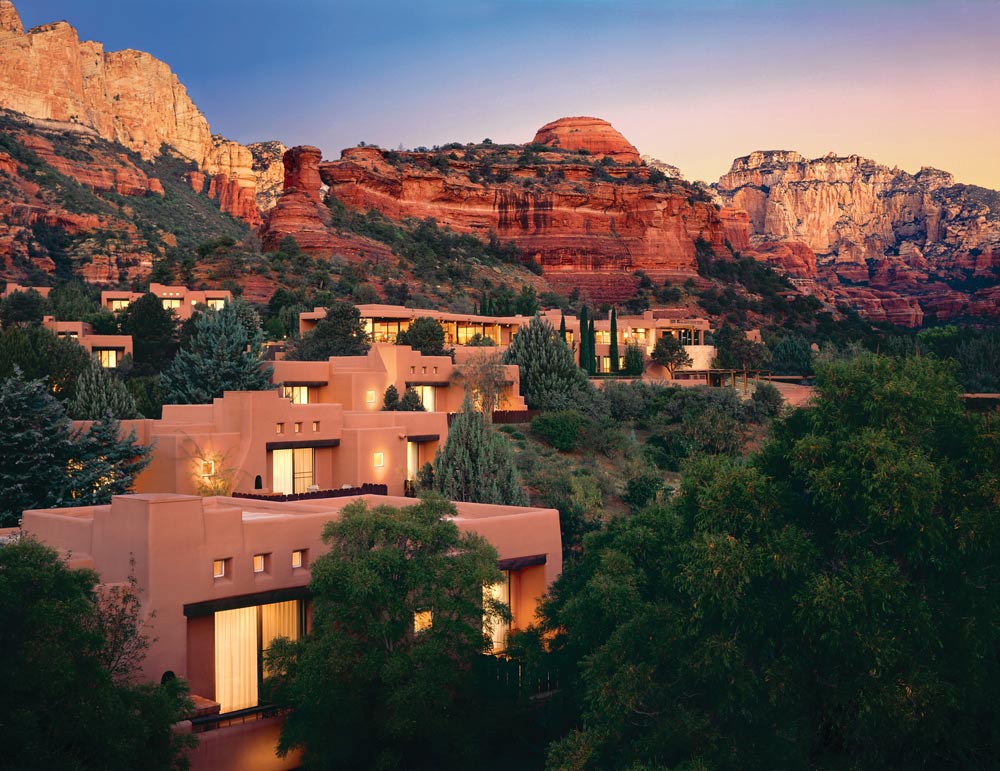 SaveSave
SaveSave
SaveSave
---

Related Hotels