The Southwestern United States is an ideal destination for adventure seekers, foodies, golfers, and those seeking a change of scenery. Known for red rock vistas, canyons carved over centuries by rivers, and Native American culture, this region offers panoramic vistas, miles of trails to explore via hiking or mountain biking, and an array of resorts with exclusive Five Star Alliance Perks. Editor's note: to visit this region, you'll want to rent a car as public transportation is not an option.
While Lake Powell is technically a reservoir, this area has a variety of lake-style activities including boating, paddleboarding, and kayaking. Close to the Arizona border, the Glen Canyon National Recreational Area provides an endless network of canyons to go boating or partake in a variety of watersports.
Visitors will want to visit the Rainbow Bridge, which is the largest natural bridge in the world, and is located on the edge of Lake Powell. The Navajo culture considers this national monument a sacred symbol of deities responsible for the clouds, rainbows, and rain in the desert region.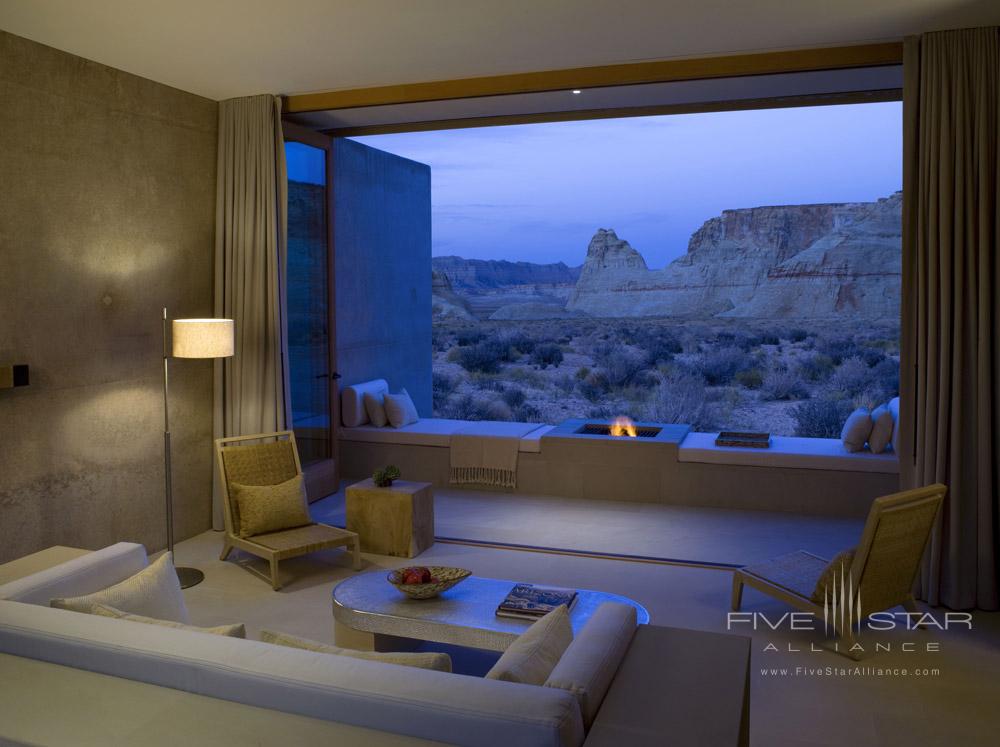 Featuring a main pool curved around a rock escarpment, Amangiri is a luxury Aman Resort set on 600 acres in Southern Utah. Offering privileged access to National Parks and Lake Powell, Amangiri is ideal for travelers seeking to hike, climb, and explore the untouched red rock country's canyons, mesas, mountains, and gorges. For relaxation, the desert-view Aman Spa provides an array of rejuvenating treatments, and the restaurant serves local dishes created with seasonal produce and floor-to-ceiling views of the desert.
FIVE STAR ALLIANCE PERK: Guests booking the "5 Star Signature Package" rate will also receive a $100 USD resort credit per room/per stay and a bag of Amangiri's signature toiletries.
Explore more Lake Powell Luxury Hotels
Nestled within a geological wonderland, Sedona, Arizona is located in the heart of Red Rock Country. Voted by USA Weekend as one of the "Most Beautiful Places in America", this region is known for its high desert location with multi-hued stone formation rising upwards, for a majestic contrast of red rocks and blue skies. Visitors have instant access to 1.8 million acres of surrounding national forest land with trails for hiking and biking, or adventure seekers may want to go on a bouncy jeep trek weaving through a forest of pinnacles, spires, buttes, and domes.
The region is regarded as sacred by Native Americans, and the area is recognized as a place of healing and spiritual renewal. Many visitors come to Sedona to experience its vortex energy centers, while others come for an array of treatments at dozens of spas.
While the town of Sedona is a destination for foodies and art seekers. The streets in Sedona are lined with 40-plus art galleries, spas, boutiques, and restaurants. Just outside of town, wine enthusiasts can visit the region's vineyards.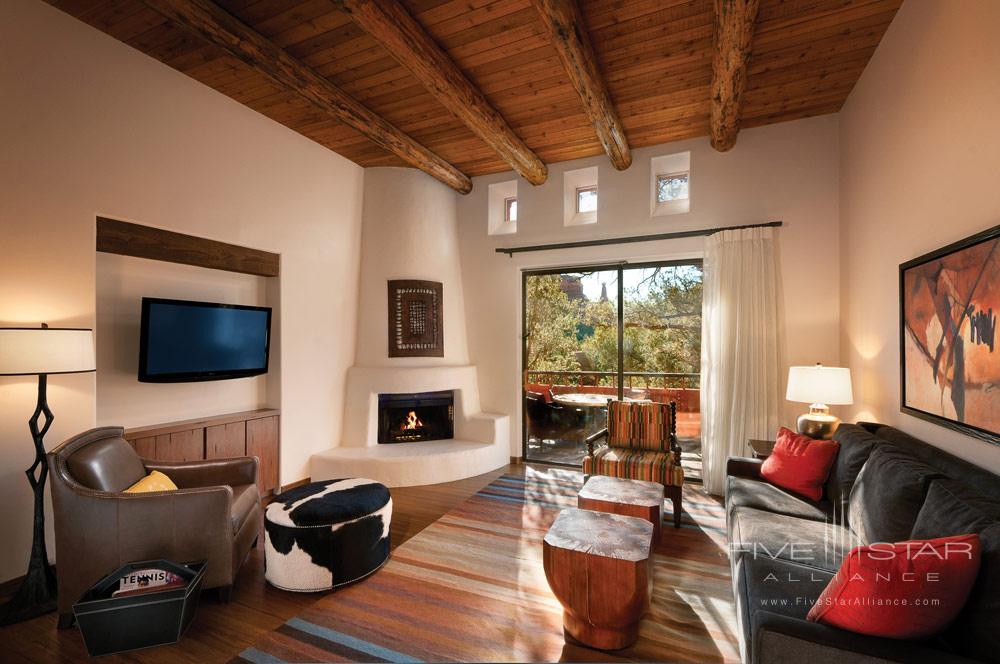 Amidst the red rocks of Sedona's Boynton Canyon, Enchantment Resort and Mii Amo Spa blends Native American Culture with luxurious resort amenities. Casita-style accommodations have fireplaces, regionally-influenced furnishings, and private decks or patios. Guests of the resort can partake in epicurean experiences, relax poolside, or venture out mountain biking or hiking the nearby trails.
FIVE STAR ALLIANCE PERK: Guests booking the "5 Star Signature Package" rate will also receive full breakfast for two daily at any restaurant or through room service (maximum $30 credit per person/per day) and a $100 credit towards golf or spa services per room/per stay.
Book a stay at Enchantment Resort and Mii Amo Spa
Explore more Sedona Luxury Hotels
Providing a departure from pretentious and unoriginal, Tucson is a destination for free thinkers and those who seek to get out in nature. Featuring plenty of room to room with an array of options to go off the beaten path, Tucson is an authentic destination with its own Mexican-infused cuisine, vibrant nightlife, and a thriving arts scene.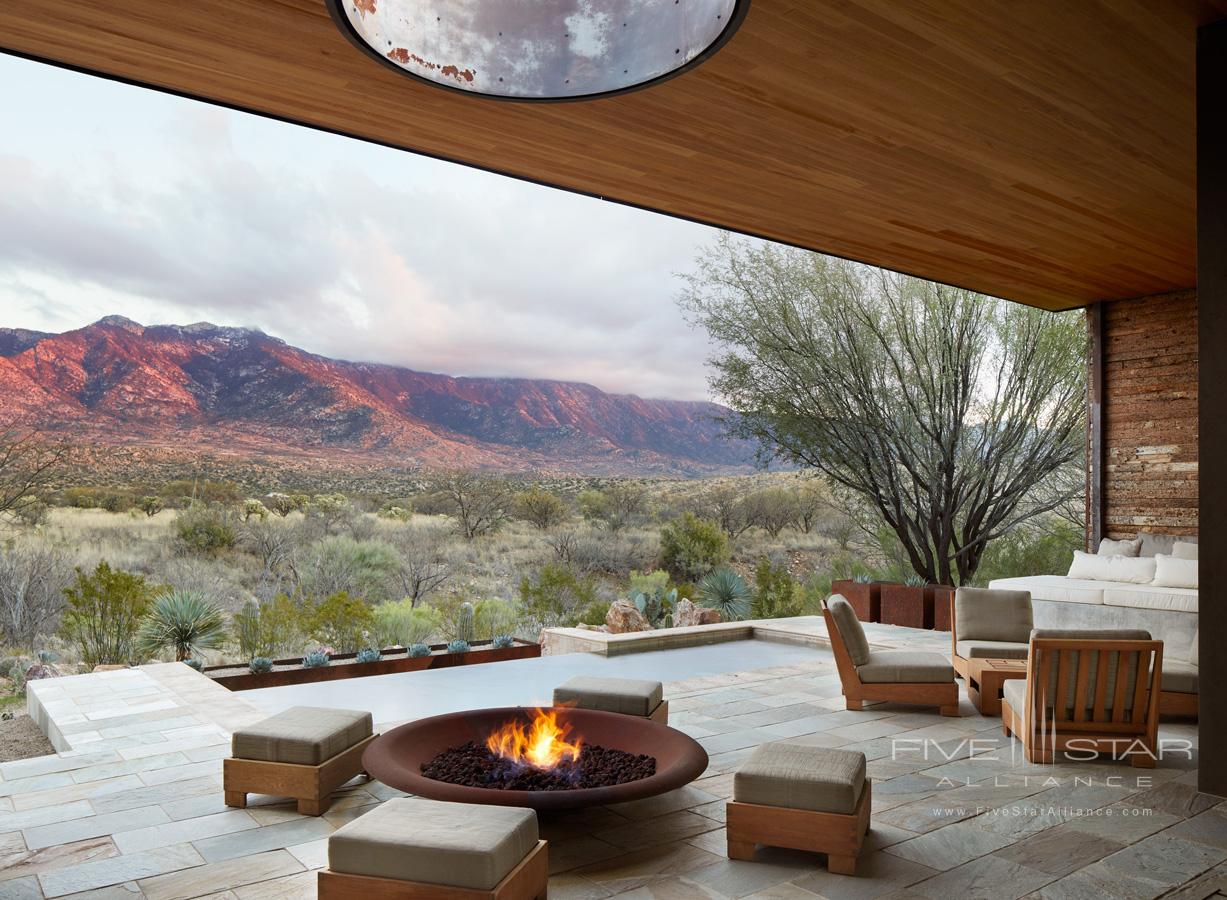 Set on 400 acres of land in the shade of the Santa Catalina Mountains, Miraval Arizona Resort and Spa is an all-inclusive wellness resort for adults only. The resort completed a multi-million dollar renovation in 2016 with refreshed guestrooms, state-of-the-art fitness center, and updated spaces throughout the property. Consistently ranked as one of the top destinations for spas and wellness activities, the resort is an ideal destination for travelers seeking luxurious spa treatments, development programs, healthful cuisine, and authentic one-of-a-kind experiences to open eyes, minds, and hearts.
FIVE STAR ALLIANCE PERK: Guests booking the "5 Star Signature Package" rate or "Best Available Rate" will also receive a $100 resort credit per person/per stay to be use toward spa services or private sessions or other activities and a Miraval journal.
Book a stay at Miraval Arizona Resort and Spa