Top 10 Spas All Over the World
---
What do you get when you combine luxury, serenity, and incredibly gifted hands? The best spa resorts, of course! Check out our list of the top 10 luxury spas all over the world, make your reservation for that much needed vacation, and step into a relaxing paradise of mineral baths, facials, saunas, mud masks, massages, and much more.
10. The Wickaninnish Inn, Canada
This peaceful spa is surrounded by forest on the Pacific Ocean, creating the perfect, natural environment with the sound of splashing waves and the smell of the ocean permeating the atmosphere. This spa offers high-quality spa products and its estheticians focus on providing a truly relaxing and rejuvenating experience.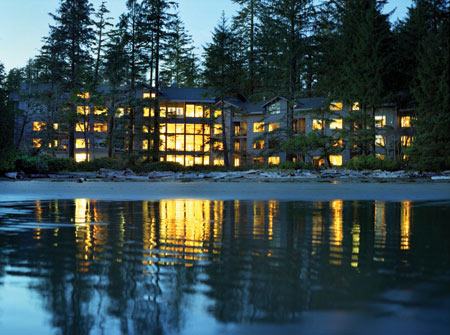 9. Auberge de Soleil, United States
Located in the wine country of San Francisco, this spa is surrounded by private gardens and breathtaking views of Napa Valley. This spa offers the opportunity to partake in relaxing activities for romantic couples or friends of four with access to a private outdoor garden and hot spring. Embrace this spa's philosophy of nurturing the body and mind while sinking into a peaceful state of relaxation.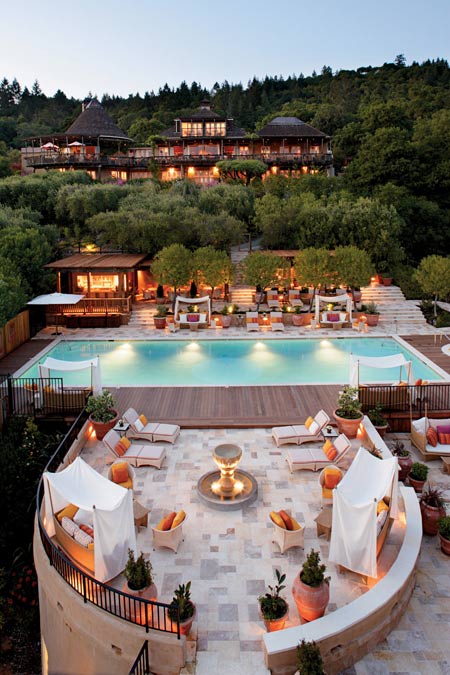 This one is considered to be one of Asia's most spectacular spa resorts. All of this resort's 123 villas have access to their own garden and an open air sunken bathtub, 52 of its villas have their own Jacuzzi, and 46 have their own private swimming pool. For the ultimate getaway, consider one of 13 villas with access to a private pool, Jacuzzi, private steam, and sauna room, and be sure to sign up for this hotel's renowned 'Intimate Moments' partner massage.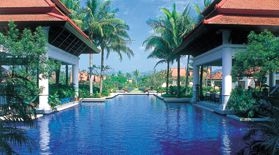 The Grove is London's cosmopolitan country estate, and it offers spa treatments that sooth and stimulate all of your senses. This spa prides itself on offering a total caring experience and ensuring that you escape, relax, and re-energize during your stay. Breathe in the tranquility, breath out the stress, and leave with a little more balance in your life.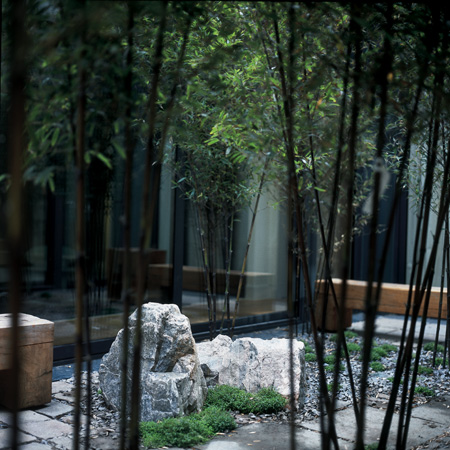 6. Enchantment Resort and Mii Amo Spa, United States
This spa is located in a private red rock canyon in Sedona, Arizona-- in what is considered to be one of the most sacred healing places on Earth. World class spa therapists create unique and memorable experiences and offer a variety of specially tailored services, aiming to provide a sense of harmony and health.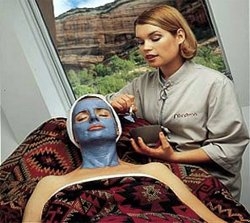 This Miami Beach luxury spa embraces ancient traditions and offers a complete experience with access to three private, sparkling swimming pools. This spa is dedicated to absolute privacy and relaxation, and its treatments will leave you feeling fresh and revitalized.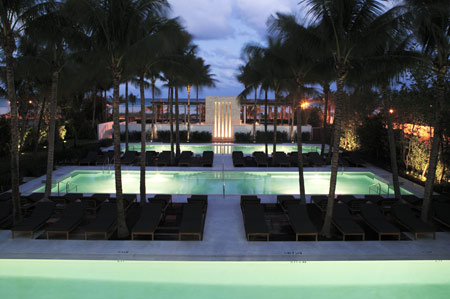 4. Four Seasons Hualalai Kona, United States
This exotic, Hawaiian themed spa integrates tropical gardens and exudes serenity. Its complimentary, pre-spa services include access to the lap pool, whirlpools, steam rooms, saunas, and cold plunges. The treatment massages can be performed outside amidst beautiful nature and bamboo that naturally bring about a sense of calm.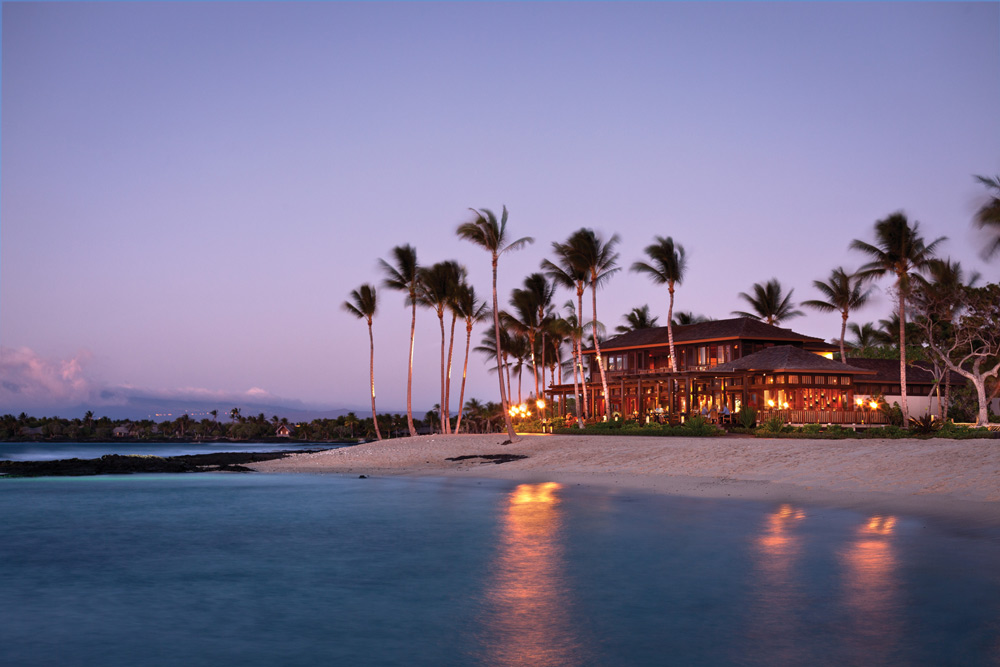 This spa embraces the ancient philosophy of individualized treatments to reach harmony from the inside out.  Be sure to take advantage of their unique treatment options and enjoy various services made especially for your needs.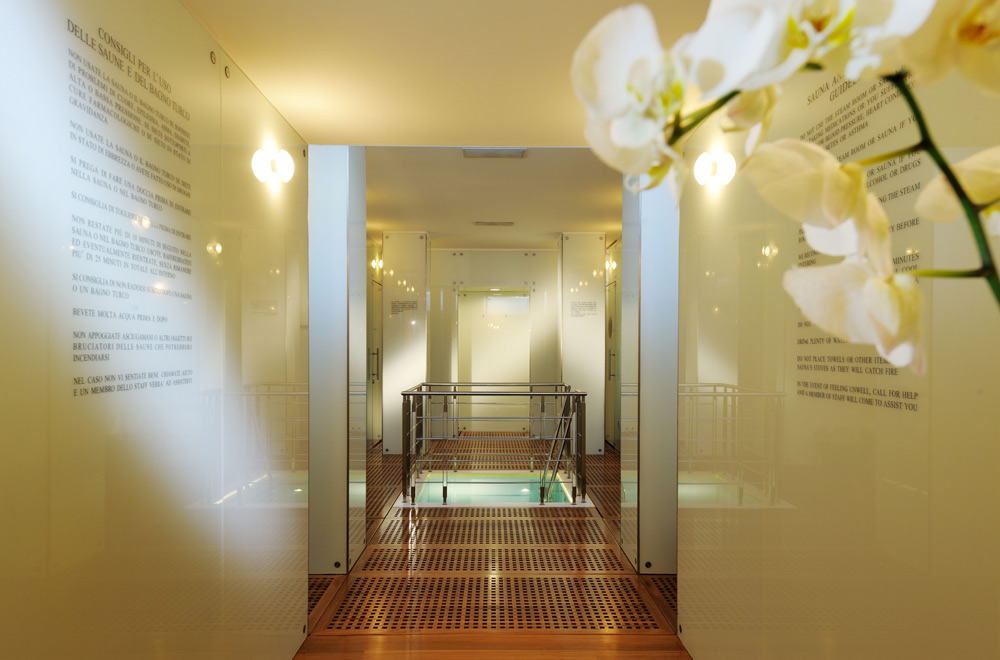 2. Four Seasons Bali Jimbaran Bay, Indonesia
Inspired by the surrounding ocean, this resort has eight magnificent treatment rooms and offers suites equipped with outdoor soaking tubs. The spa treatments utilize essences of plants, aromas of healing flowers, and herbs and spices, all blended together to create soothing and rejuvenating recipes for an enhanced experience.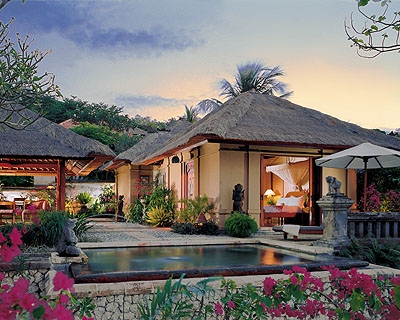 1. Little Dix Bay, British Virgin Islands
Dramatically located on a cliff's edge, this spa overlooks the resort and the beautiful Sir Francis Drake Channel below. The indigenous botanical resources along with therapeutic practices make for the most relaxing spa experience. The best part, however, is that this spa is willing to accommodate you in their Cliff Spa Suite, in your room, on the beach, or even under the stars!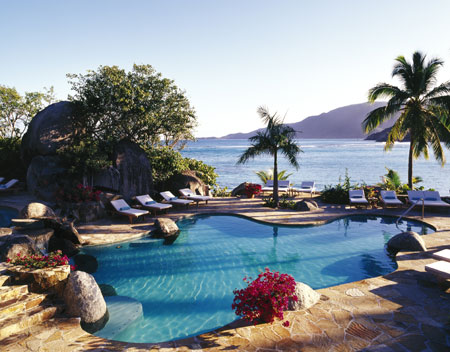 Try as we might, we just couldn't pick one favorite, so we encourage you to share your favorite luxury spa experiences with us on Facebook. Is your favorite spa on our list? Let us know! We love hearing from you.
---