Spirituality, Spa Life & Sedona Rouge
---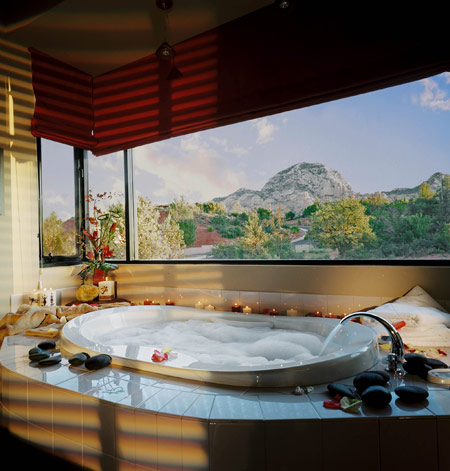 If you are looking for a luxury hotel experience with a side of spiritual awakening,
Sedona Rouge is the perfect property for you.
For years, the city of Sedona has served as an artistic and spiritual home for residents
who find inspiration in the trademark red rocks and the city's Vortex sites. The four major
Vortex sites in Sedona are areas of enhanced energy that are said to facilitate meditation,
self realization, and mind/body/soul healing.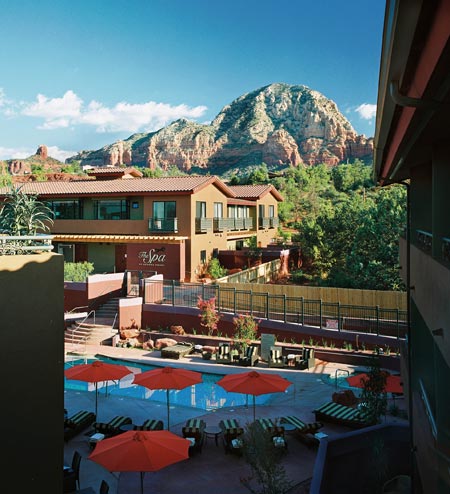 With intuitive services such as Psychic Reading, Tarot, and Spiritual Acupuncture,
the Spa at Sedona Rouge is the perfect location to facilitate a journey to self discovery.
The spa's certified massage therapists are devoted professionals, well versed in many
bodywork modalities including Reflexology, Cranial Sacral, Cupping Massage, Myofascial
Release, Lomi Lomi, Thai Massage, and traditional Ayurvedic services. If you like, you can
stay in one of the Spa rooms or suites, which are located in the Spa building.
And for those who prefer their luxury hotel experience with a side of nature,
Sedona Rouge offers that as well. The luxury property is just one mile away from
trailheads at Thunder Mountain, the entrance to Red Rock Country, and hundreds of acres
of Coconino National Forest.
---

Related Hotels