Did You Know? Hamilton Turner Inn
---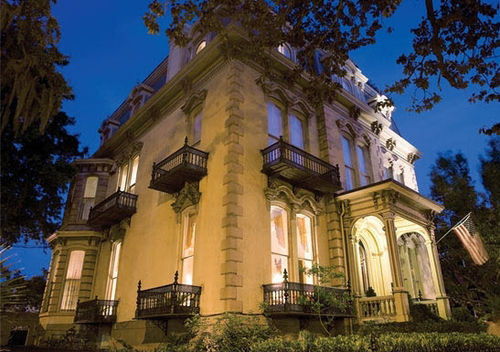 Hamilton Turner Inn was built  in 1873 for Savannah alderman Samuel Pugh Hamilton and his family. In 1883, the Hamilton mansion was the first residence in Savannah  to have electricity installed.  The entire house was fitted with electric lights by 1886, around the time Hamilton became president of the Brush Electric Light & Power Company.

Dr. Francis Turner purchased the house from the Hamilton estate in 1915 and lived there with his family until 1926. The mansion was opened for boarding and became a home for the Marine Hospital nurses in 1928. The Turner family moved back into the home in the 1940s, and the courtyard level was Turner's medical office.
The Turner family sold the house in 1965 to the Cathedral of St. John the Baptist. The plan was to knock the building down and turn the lot into a school playground. The Historic Savannah Foundation intervened, and the mansion was spared from the wrecking ball.
Over the next 30 years, the Hamilton-Turner house changed hands several times, at one point even being converted into apartments. The Inn even appears in John Berendt's best-selling book Midnight in the Garden of Good and Evil.
In 1997, The Hamilton-Turner mansion was converted into an inn.
View rates, details, and more images of Hamilton Turner Inn >>
Share this article:
---