Countdown to the Most Haunted Hotel: Hotel del Coronado
---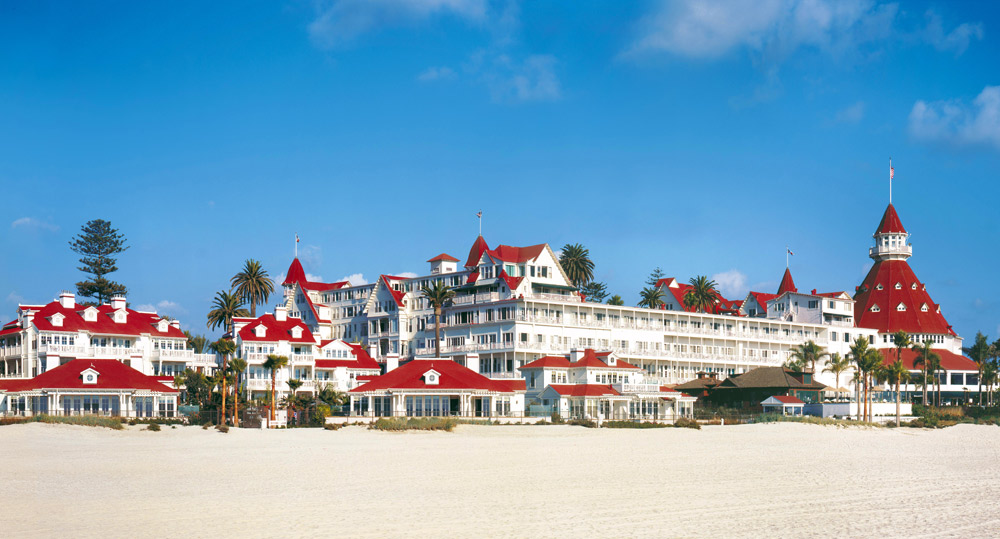 According to legend, a former guest by the name of Kate Morgan took her life at the Hotel del Coronado in 1892 and has haunted the place ever since. Morgan had been at the hotel for five days waiting for a man who never arrived. She was found dead of a gunshot wound on an exterior staircase that led to the beach. 
Today, Morgan's spirit seems to have remained at The Del, where she tends to occupy her former guestroom. But her beautiful vision – and ghostly pranks – can be experienced throughout the rambling resort and grounds.
Morgan is fond of playing pranks at the hotel's gift shop. The glassware that flies off shelves and the pictures that fall off walls are attributed to her mischevious ways. Because memorabilia related to Marilyn Monroe's 1958 hotel filming of Some Like It Hot seems to be the most prone to tumbling, some speculate that The Del's resident ghost doesn't like sharing the spotlight with Hollywood's biggest star.
Catch up with the ghostly Kate at Hotel del Coronado >>
---