$50 Spa Credit at the Carlyle and Free Champagne at the Ritz? Yes, Please.
---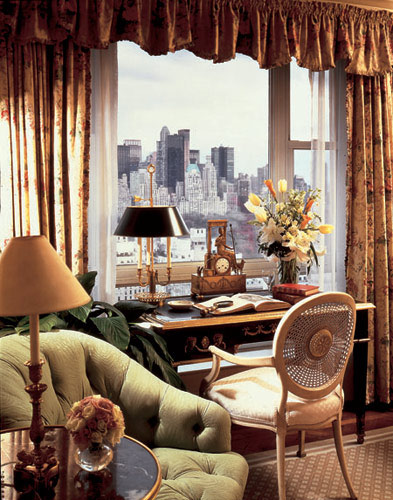 When Confucius declared the five pillars of filial piety, he hardly could have anticipated the sixth relationship that matters above all else, the one of blogger to his readers.  In honor of that lasting bond, I have come bearing gifts to solidify our friendship.  I hope you like them; I was going to make you a papier mache model of the Burj Al Arab, but my crafting abilities are on par with a baby elephant's, and I don't even have a prehensile trunk.
So instead, I'm happy to declare that Five Star Alliance have partnered with the Ritz Paris and the Carlyle in New York to bring you special amenities with reservations made under the Five Star Alliance rate. For a limited time, the Ritz Paris is offering free champagne with FSA reservations.  The saccharine taste of bubbly effervescence is the perfect way to sweeten an already great deal for a hotel in the heart of the city of bread, wine, love, and cheese.  And it's the perfect time to catch this Parisian gem before it goes off the radar for an extensive renovation.
If New York is a little bit more your style, the Carlyle is looking to show off its exquisite Rosewood Spa by offering FSA guests a $50 spa credit. Simply select the "Welcome Offer" rate code, and you'll be well on your way to enjoy a sumptuous soak in one of New York's finest spas.  And don't forget that if you're friend of Five Star Alliance on Facebook by the beginning of March, you could win two nights at the Carlyle for free. 
---