Featuring Philippe Starck-designed bathtubs-with-a-view, the three Yaku Suites at Mashpi Lodge provide intimate luxury in the heart of a rainforest. Situated in the eco lodge's northwestern end on the first floor, these unique suites are named for the Kicha word meaning water. Sustainably furnished in modern style, the spacious suites have 495 square feet of space, and floor-to-ceiling windows looking out into the rainforest, king-size beds, reusable water flasks, fresh & filtered water, safes, and WiFi. The luxe bathrooms have soaking tubs with tropical foliage views, twin washbasins, bathrobes, and slippers. Continue reading about the resort below the Yaku Suite photo.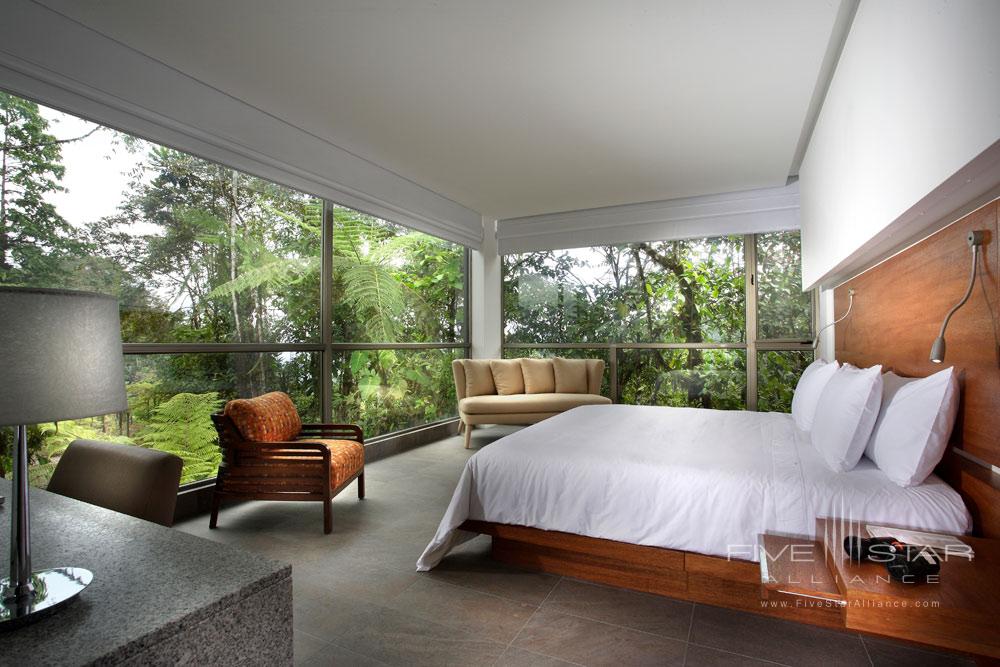 In the midst of a rainforest with waterfalls, Mashpi Lodge is an eco-focused retreat set within a nature reserve. Situated at 900 meters (3,116 feet) above sea level, the resort is located between lower montane forests and cloud forests, making it a haven for 500 species of birds, monkeys, and pumas. There's a two-story dining room serving chef-prepared Ecuadorian cuisine, and a bar with natural energy drinks and house cocktails, as well as Chilean and Argentinean vintages. Read more below the photo.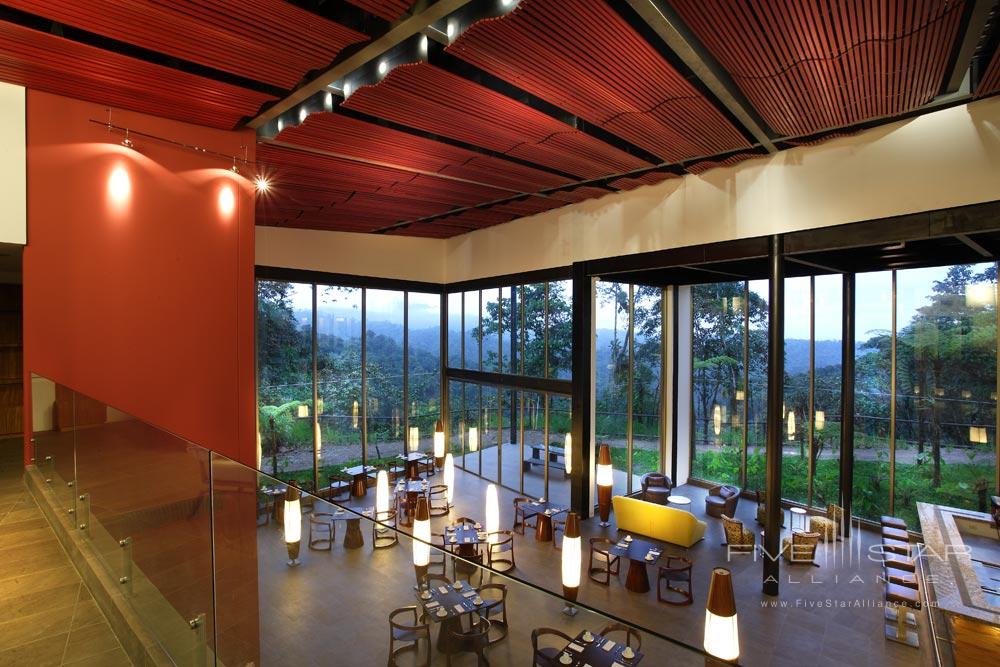 In addition to the luxurious accommodations and dining options at the all-inclusive property, lodge guests have access to a wide array of exploration programs including Sky Biking through the rainforests on two-person bicycles suspended above the forest canopy via cables, hiking along the Capuchin Monkey Trail, visiting the Torrenteer Lagoon, or going to the observation tower.