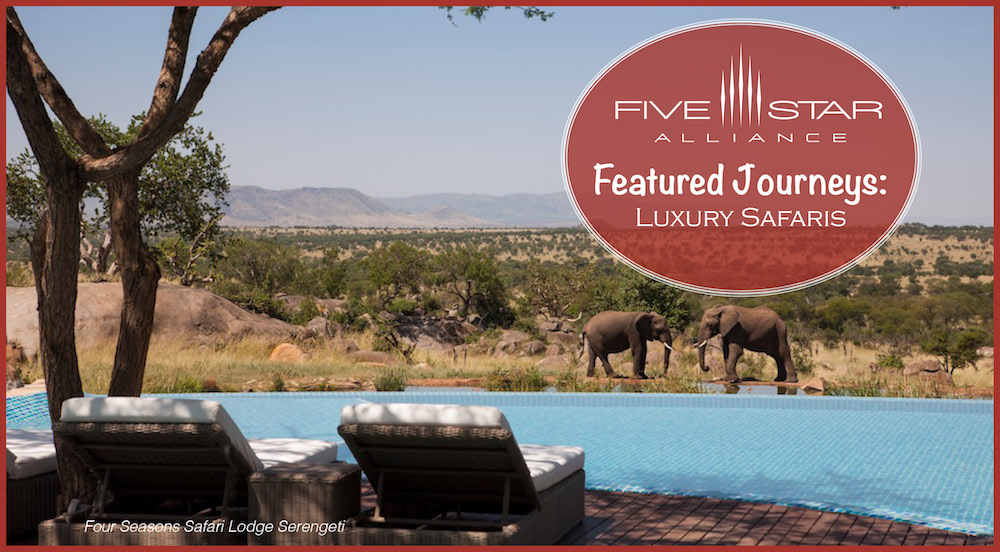 Lions, tigers, and oh, the big five! In this edition of Featured Journeys, we're highlighting some of our favorite luxury safari lodges in Kenya, Tanzania, and Botswana. Providing ideal locations for seeing the big five (elephant, rhino, lion, leopard, and buffalo) in their natural habitat, these safari lodges also provide high-end settings and amenities for guests. From tented rooms to hot-air balloon safaris, infinity pools with views of hippos or elephants, al fresco dining overlooking the Serengeti, luxe safaris in custom vehicles, family safaris, or vow renewals on the savannah, these properties offer an ideal mix of adventure, pampering, and service.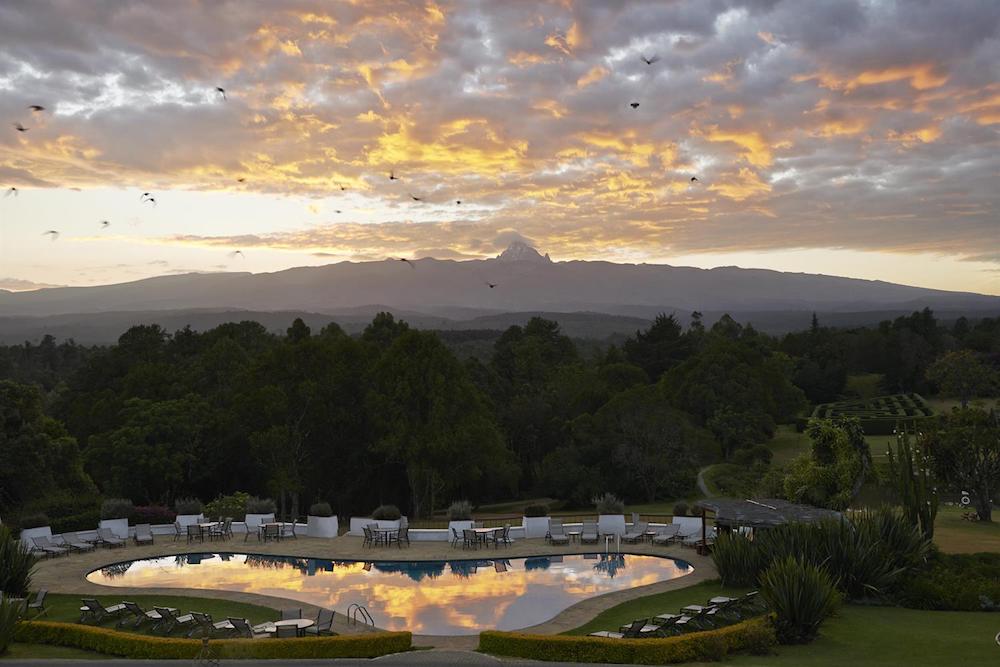 Situated amidst more than 100 acres of landscaped gardens, Fairmont Mount Kenya Safari Club has 120 luxurious guest rooms, suites, and cottages with modern amenities such as . Originally the retreat of film star and club owner William Holden, the property offers a blend of comfort, relaxation, and adventure. Welcoming guests with two canine ambassadors, Grammy and Tusker, the property has an array of activities including croquet, bowling green, golf, swimming, horseback riding, swimming, and an animal orphanage. Adjacent to Mount Kenya National Park, a UNESCO World Heritage Site, the resort has two restaurants, pool bar, Duma's Corner Lounge, and a spa.
Learn more about Fairmont Mount Kenya Safari Club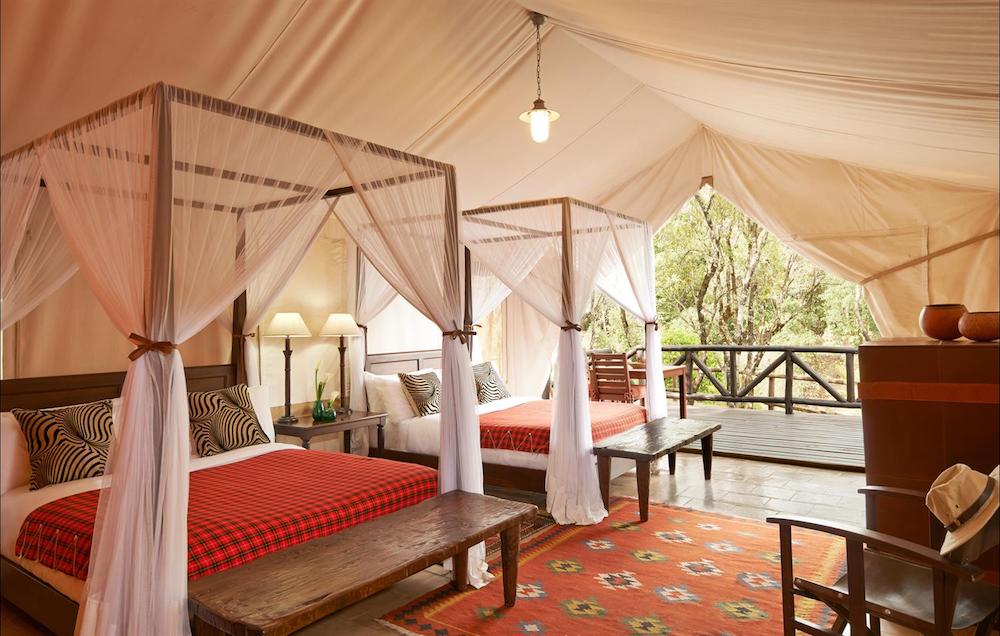 Set on the edge of the Masai Mara, the "New" Seventh Wonder of the World, the Fairmont Mara Safari Club is surrounded by the Mara River on three sides. Offering the epitome of tented luxury, the property's 50 tents have four poster, pillowtop beds, private three-piece bathrooms, including many with outdoor showers, and verandas overlooking the hippo and crocodile-filled river. In the main lodge there's an indoor restaurant, bar, and library with internet access, and a spacious deck with a swimming pool and massage tents. Plus, there are big game drives, champagne breakfasts on the savannah, and balloon safaris.
Check availability at Fairmont Mara Safari Club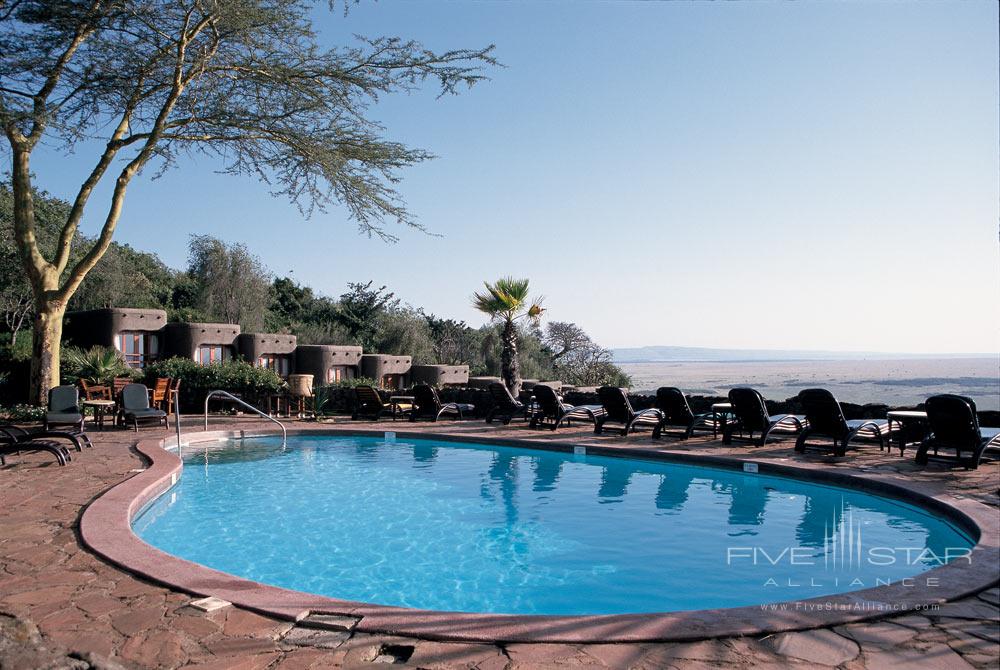 Perched on a bush-cloaked hill overlooking the savannah, Mara Serena Safari Lodge is located in the center of the Masai Mara National Reserve. Providing guests with a front row seat to the wildebeest migration, the property's guest rooms are set in stand-alone modular units with private balconies, sitting areas, and furnishings that blend raw African beauty with international sophistication. There are two daily game drives in custom-built safari vehicles, balloon safaris, dinners in the bush, breakfast by the hippo pool, and lunches in the wilderness.
Learn more about Mara Serena Safari Lodge
Explore all Kenya Luxury Hotels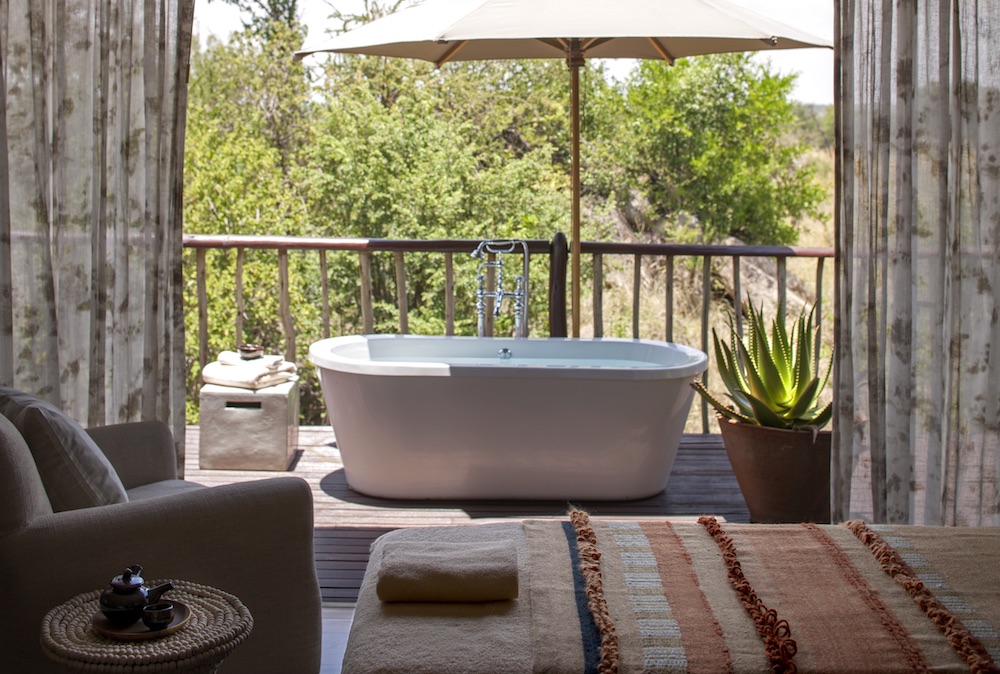 Located in the heart of Africa's finest game reserve, Four Seasons Safari Lodge Serengeti provides guests with an intimate setting for viewing lions, leopards, and elephants, while feeling safe and pampered. For families there are Family Safari Packages, as well as the Kijana Kids Club with organized activities. Guests can also schedule hot-air baloon safaris, renewal of vow ceremonies, go on guided walks through the Serengeti on raised, protected walkways with Maasi warriors, or relax in the infinity pool. There's also a spa with Serengeti-inspired signature treatments, facials, massages, and yoga. While dining options include Kula's Restaurant with theater-style cooking of international and African dishes paired with South African wine varietals.
Check availability at Four Seasons Safari Lodge Serengeti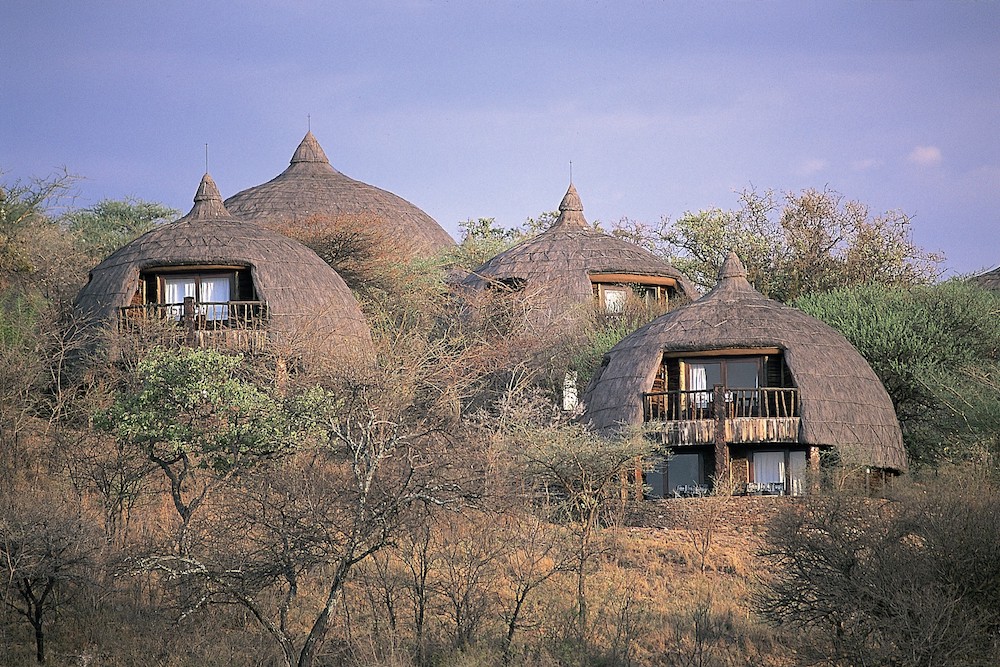 Providing the ultimate fusion of world-class style with traditional African architecture, Serengeti Serena Safari Lodge sits atop a tree-clad ridge with panoramic Serengeti views. Adjacent to the Western Corridor and Grumeti River, the lodge blends into the landscape. Accommodations are set within traditional domed rondavels, which are shaded by the acacia trees. There's a vanishing horizon pool overlooking the endless plains, a traditionally-carved domed dining room, timbered terrace safari bar, daily game drives, and a private bush camp overlooking the annual migration route.
Learn more about Serengeti Serena Safari Lodge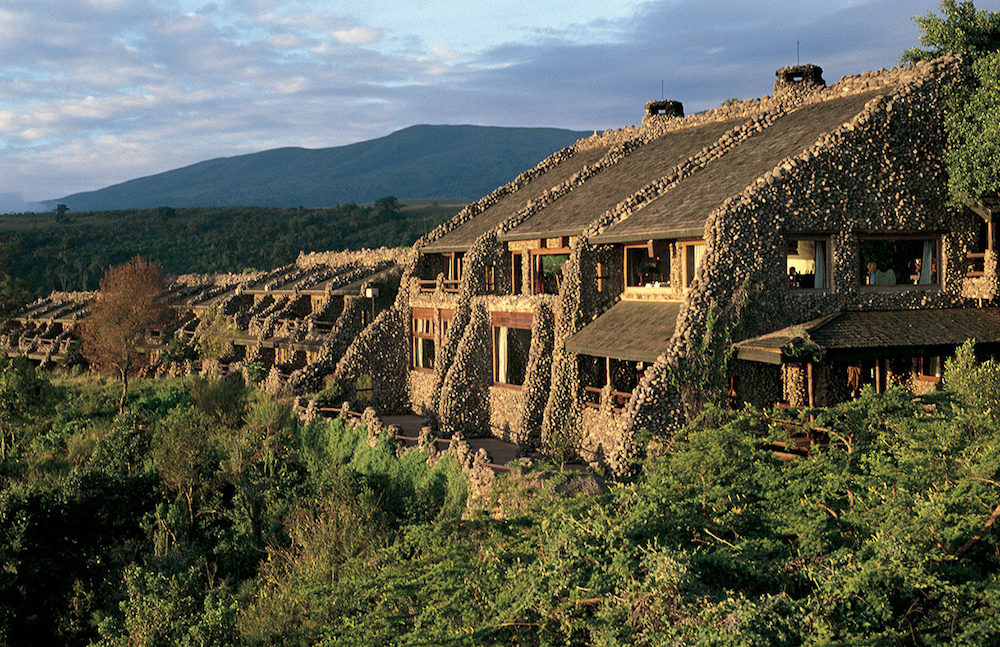 Perched on the rim of the Ngorongoro Crater, the Ngorongoro Serena Safari Lodge was designed to blend in with the landscape, and is built from indigenous local river stones and camouflaged with local vines. Within the crater, 25,000 large mammals like bull elephants, rhinos, and lions wander plains, lakes, and forests. Strung around the cratered rim, the 75 guest rooms are linked by stone passages and timbered decks, and furnished with decorative cave paintings, private balconies, power outlets, and WiFi. There's also a lodge with a central fire, rock-built dining room and bar, tented conference center, TV room with satellite access, and daily game drives into the crater.
Check availability at Ngorongoro Serena Safari Lodge
Explore all Tanzania Luxury Hotels
Belmond Safaris offers three luxury camps in Botswana: Savute Elephant Lodge, Eagle Island Lodge, and Belmond Khwai River Lodge. Read more below about each of the three lodges.
Learn more about Belmond Safaris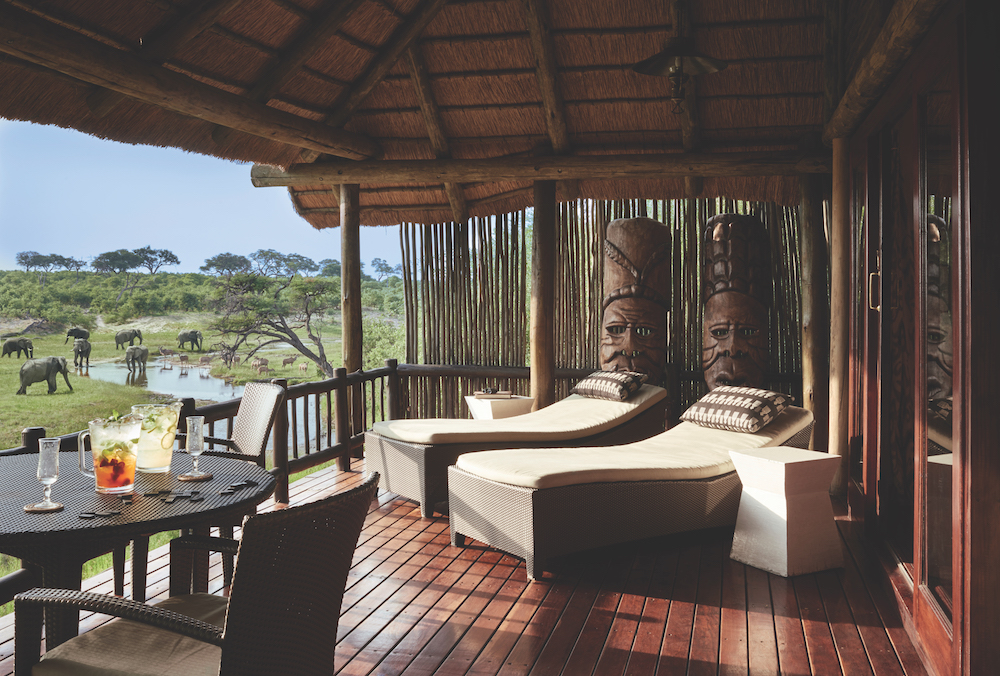 Belmond Savute Elephant Lodge is located within Chobe National Park. The property has 12 luxury rooms set on wooden platforms with thatched roofs. Furnished with four-poster beds equipped with mosquito netting, rooms have luxe bathrooms, minibars, discreet air conditioning, and private decks with easy chairs and hammocks. The lodge also has a traditional Boma for private dinners and local performances, exclusive access to bushmen painting and baobab tree excursions, 20-meter swimming pool, curio shop with locally crafted goods, and private airstrip.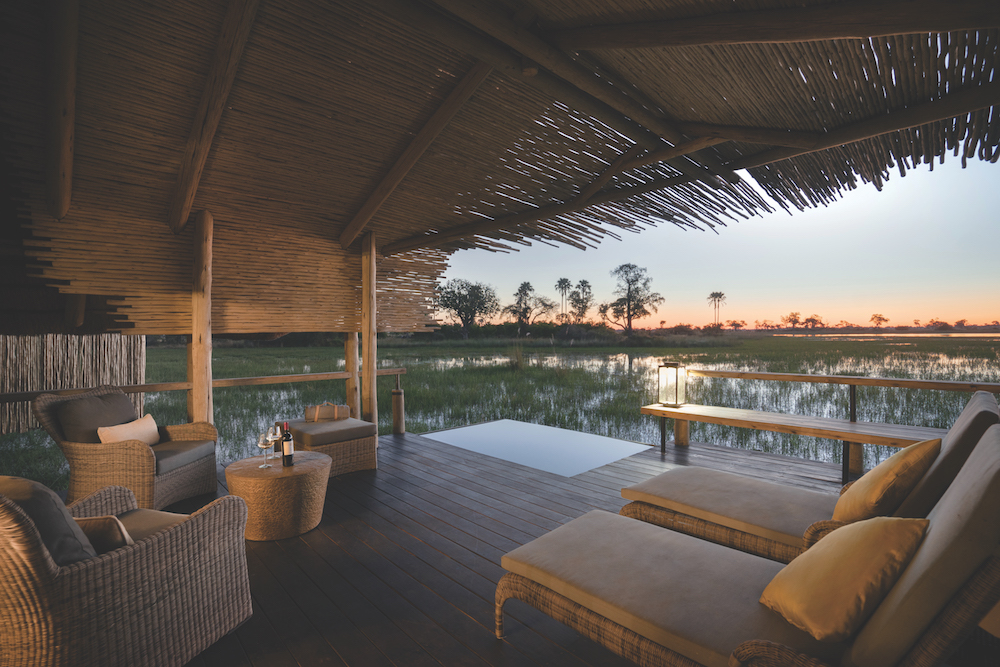 Recently reopened after a revitalization, the Belmond Eagle Island Lodge is located in Botswana's Okavango Delta, a UNESCO World Heritage site. Situated on one of the world's largest inland water systems, the surrounding area supports a variety of animal, plant, fish, and birdlife. Helicopter safaris provide guests with a birds-eye view of the landscape, and each of the lodge's reimagined deluxe tented rooms have oversized beds with handmade copper-finish headboards and private plunge pools. There's also deep day beds, discreet airconditioning, minibars, and bathrooms with walled outdoor showers, as well as indoor bathtubs and walk-in wardrobes.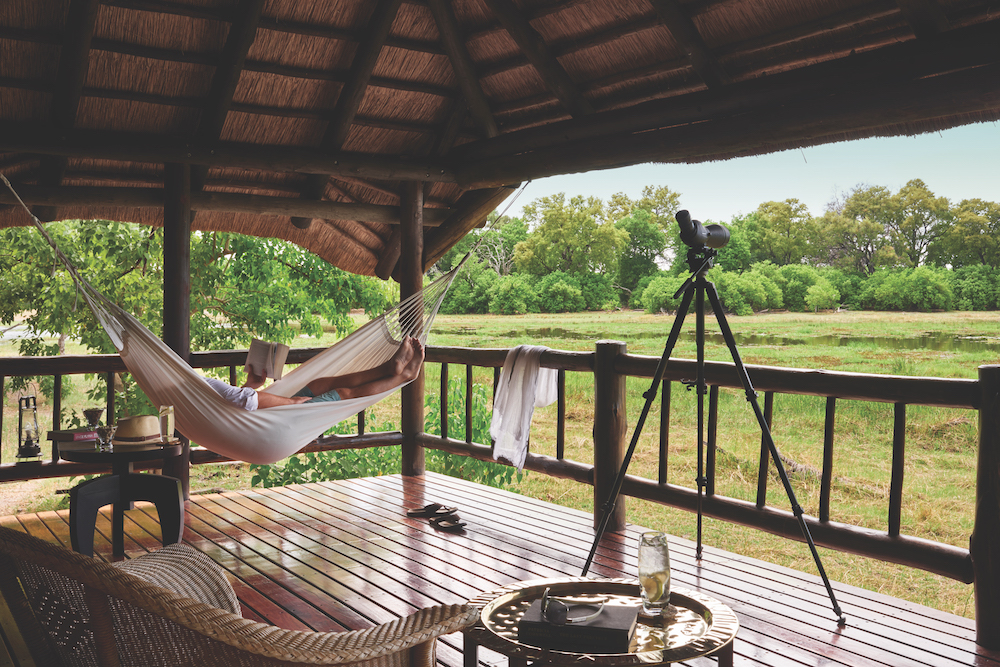 Located within the Moremi Wildlife Reserve, Belmond Khwai River Lodge has 14 luxury rooms and one private suite. Situated on raised wooden platforms with traditional African thatch roofs, each of the rooms has a netted four-poster bed, luxe bathroom, discreet air conditioning, stocked minibars, and private decks with easy chairs and hammocks. There's also the private suite with a secluded setting and heated splash pool. Plus, there's a spa, 20-meter swimming pool, curio shop, reference library, private airstrip, al fresco dining, and a traditional Boma for dinners and performances.
Check rates at Belmond Luxury Lodges
Would you like to receive emails with more Featured Journeys? Sign up for our email newsletters and special offers.