Nestled amongst a rugged landscape on the outskirts of Ranthambore National Park, Aman-i-Khas is a luxury wilderness camp with 10 elegant tents, as well as a tented dining room and spa. Inspired by the tents of Mughal emperors that traveled the ancient lands, this exclusive retreat offers a serene setting ideal for viewing the area's abundant wildlife including tigers, leopards, chital deer, crocodiles, hyenas, and sloth bears. Continue reading below the photo.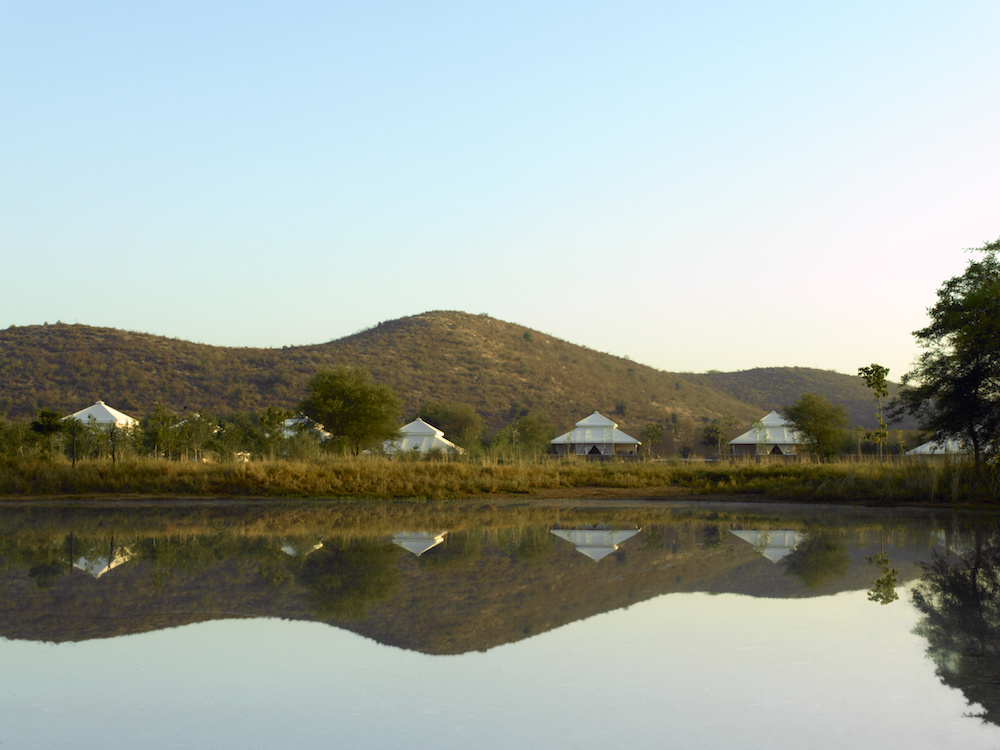 Raised on concrete plinths, the air-conditioned luxury tents are reminiscent of Mughal pavillions with cotton drapes creating separate sleeping, dressing, and bathing areas. Positioned to ensure privacy, the tents overlook the natural landscape, teaming with wildlife. Featuring high draped ceilings, tents have classic furnishings as well as wifi, air conditioning, ceiling fans, and heating systems. There are living rooms with twin writing desks, oversized daybeds for lounging, chest coolers for drinks, and dining areas. Plus, sleeping quarters with king or twin beds, dressing areas, and twin vanities. Continue reading below the photo.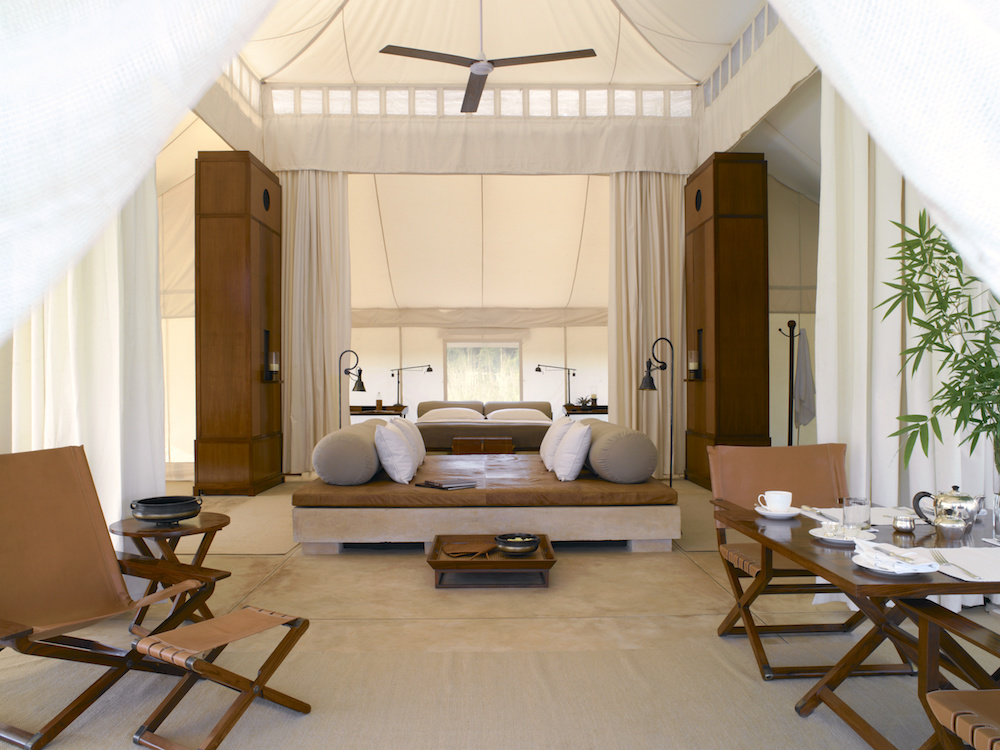 Within each luxury tent there is a bathing area separated by cotton drapes from the living and sleeping areas. Offering all the modern comforts, there is a shower, bathtub, and separate toilet. Read more below the photo.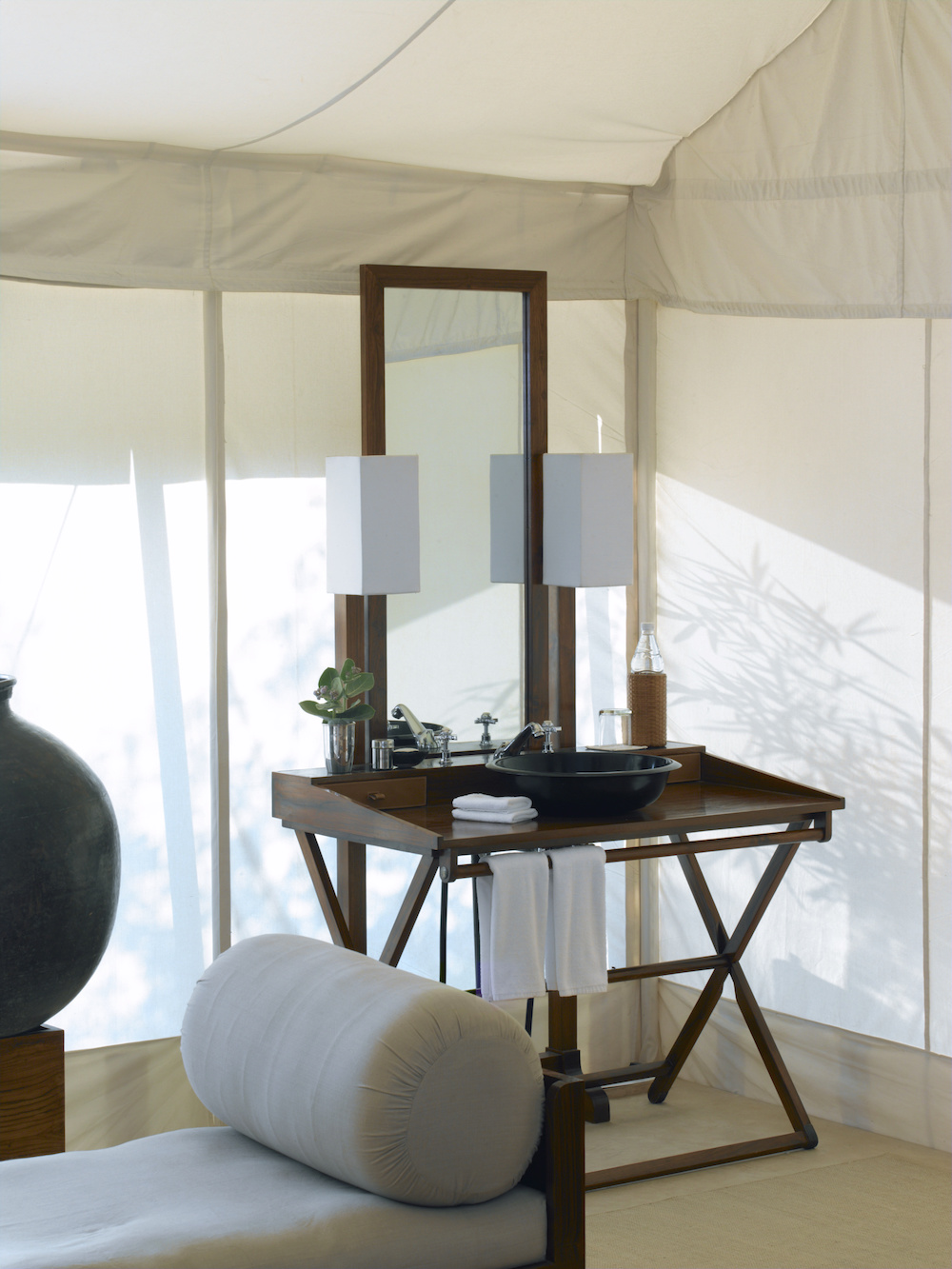 In addition to the luxury indoor living spaces, the tents have outdoor sundecks providing panoramic views of the surrounding wilderness. Continue reading below the photo.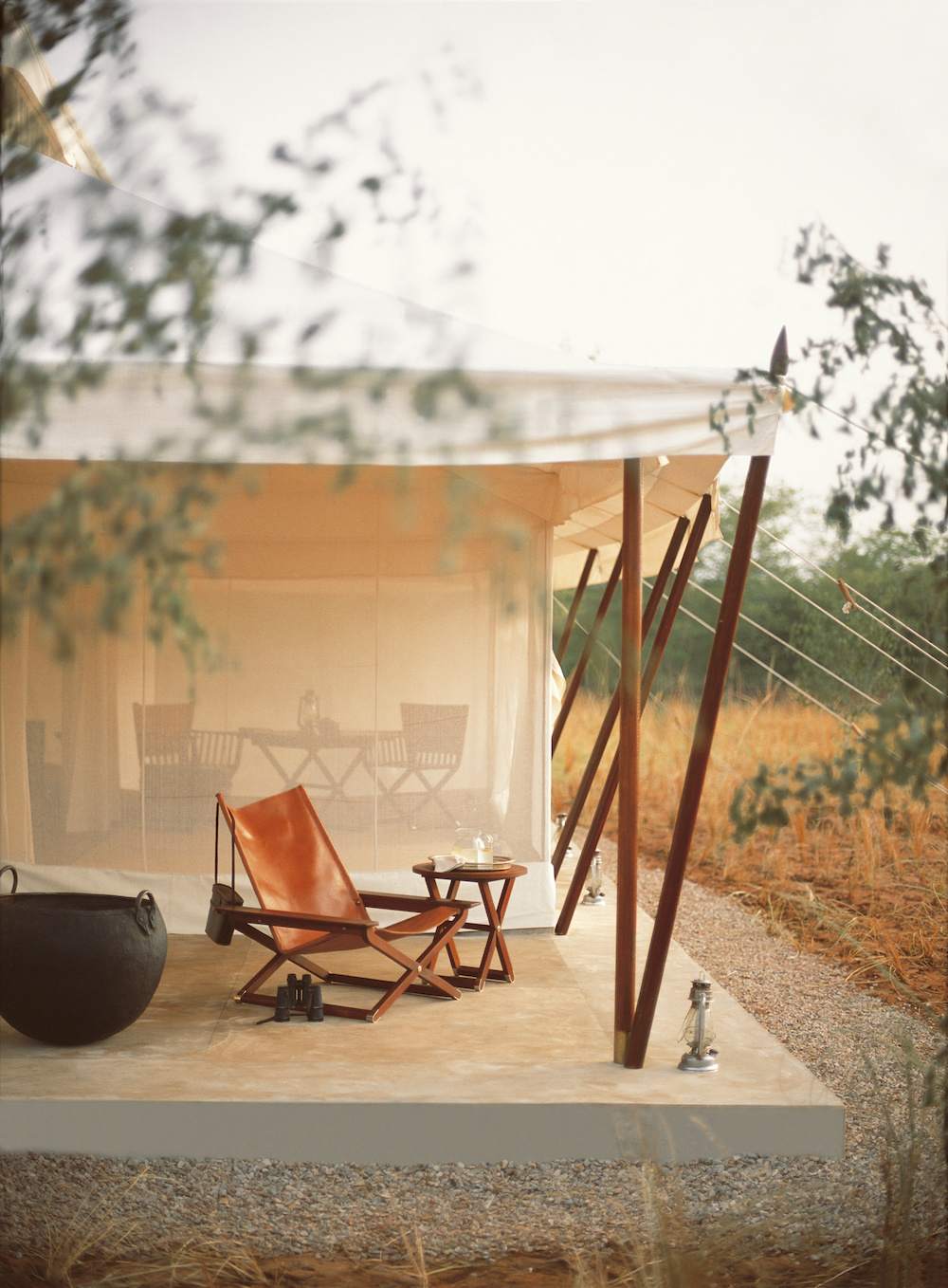 The Aman-i-Khas has a tented, lamp-lit dining room with a large communal table and smaller tables. Reminiscent of the Mughal emperors' tent cities, the dining area provides guests with a seasonal menu featuring chef-prepared dishes crafted with ingredients from the property's organic garden and local sources. Continue reading below the dining room photo.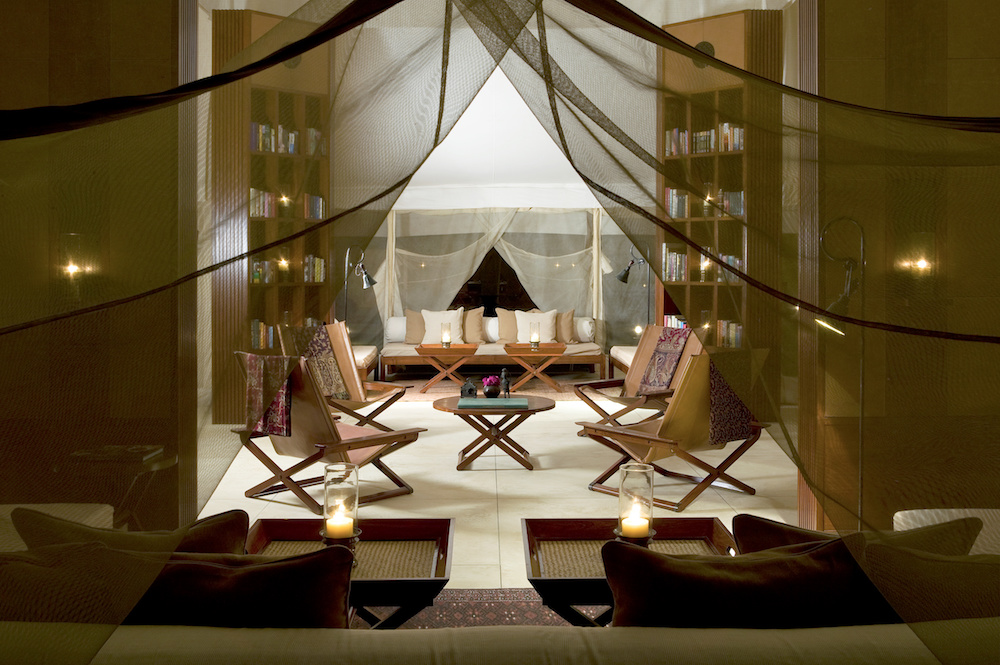 There's also a tented spa with two treatment rooms and a bubbling fountain, as well as Reiki massages, Ayurvedic treatments, outdoor yoga, and a pool lined with lounge chairs. Read more below the photo.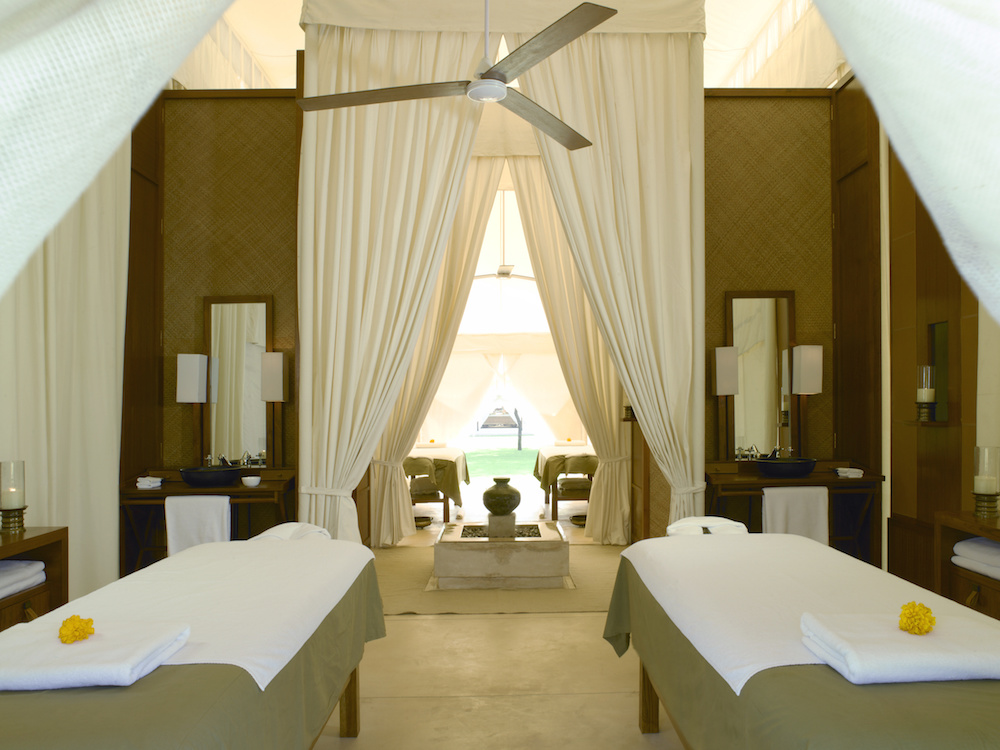 For guests looking for a one-of-a-kind experience, Aman-i-Khas offers Tiger Safaris with expert guides taking visitors into the untouched jungle to see tigers in the wild. On the safaris, guests learn about the tracking and movements of the tigers, leopards, hyenas, chital deer, and crocodiles.