The World's Best Beach Resorts

Our Our favorite luxury beach resort recommendations!
If your dream is to escape to an exotic tropical location with pristine beaches, where you can bask in the sun or immerse yourself in crisp, blue, ocean waters then our Best Beach resorts are just what you are looking for. Whether you plan on engaging in array of water sports, or lounging on the beach sipping a fruity cocktail, these hotels provide the best locations for a beach getaway with an added touch of luxury and style.
From the coastal waters of the United States to Mexico, the Carribean and Beyond - our Best Beach Resorts will indulge your yearning for that fantasy beach vacation and take you to some of the most picturesque settings in the world.

Located on a private Bermuda peninsula these cottage suites are nestled on private beaches, where white sandy beaches meet sparkling Caribbean waters.


Slip out of the hotel and walk directly onto Copacabana Beach, caipirinha in hand.


San Jose del Cabo, Mexico,
This desert resort has a reputation that precedes itself, the highly acclaimed five diamond resort is one of Latin Americas best resorts and compliments the lush location with luxury and hospitality.


Enjoy freshwater, heated and unheated seawater pools and secluded white sandy beaches with umbrellas and sun beds.


Palm Beach, FL, United States
Perfect for families, couples and friends - the Mediterranean style beach club overlooking one-half mile of private beach.


North Male Atoll, Maldives
Surrounded by dazzling white talc sand and the bluest of waters teeming with an astonishing abundance of soft corals and fish sparkling in brilliant colors.


Zplage is an exclusive private beach for hotel guests and is one of the largest and most beautiful in Cannes with more than 400 sun lounges and a vast pontoon.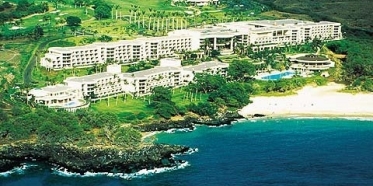 Kohala Coast, HI, United States
You Can Relax And Soak In The Rays On The Long White Sand of the Crescent Shores Of Kaunaoa Bay Or #1 Rated Hapuna Beach.


Trou d'eau Douce, Mauritius
Featuring a luxurious private beach and an exclusive off-shore private island is just a few minutes from the hotel by boat.


Santa Monica, CA, United States
Encompassing all that is LA, Shutters offers only the finest in California style living with suites that offer breathtaking Pacific views, and elements that embody the LA lifestyle.