Naughty or Nice? A Visit from Santa's Elf at The Mansion on Peachtree, Atlanta
---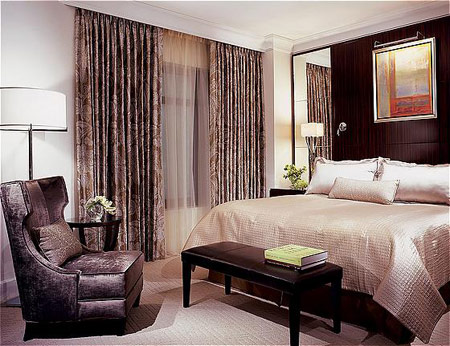 Santa is sending a scout elf to Buckhead to check on who's been naughty or nice.
The Mansion on Peachtree, A Rosewood Hotel
, will be welcoming Santa's elf on November 26. Each evening leading up to Christmas, the scout elf will fly back to the North Pole to share updates on the hotel's guests and staff with Santa. Throughout the scout elf's visit, the Mansion on Peachtree will share photos of the elf's whereabouts through Facebook. Fun for the luxury hotel's young guests: The Mansion on Peachtree also invites guests to find the scout elf's location each day when he returns from Santa in the morning and prizes will be awarded at the concierge desk. Book the "Elf On The Shelf" room package at
The Mansion on Peachtree
, celebrating the childrens book*, and you'll get all kinds of magical add-ons starting at $299 per night (valid from November 25 through December 25):
• Luxurious accommodations for one night
• "The Elf on The Shelf: A Christmas Tradition" Gift Set
• Turndown Amenity from Mrs. Claus's Kitchen
• Full American Breakfast for 2 adults and 2 children in NEO Restaurant
• Overnight Valet Parking
*The Mansion on Peachtree will welcome "The Elf on the Shelf: A Christmas Tradition" authors Carol Aebersold and Chanda Bell on December 19 to host a whimsical Elf on the Shelf Cupcake Tea featuring a book reading and signing.
---