Hawaii Happenings: What's On at Starwood Hotels
---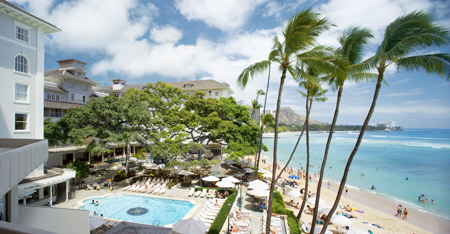 Hawaii is happening these days. There's a whole lot going on at Starwood's fine collection of hotels and resorts. (
For the full list of news and packages, click here.
) Case in point:
The Moana Surfrider
-- currently running a glorious
winter sale
through March-- is the only hotel in Waikiki to offer a Concierge App fit for an iPhone or iTouch through the Apple iTunes App Store. What does this mean? Room ressies, room service, floral arrangements, and spa items are all available through the app. Get this: A complimentary iTouch will also be included with a guest reservatoin at the Moana Private Beach Chair area... Over on the garden isle of Kauai, the
St. Regis Princevill
e is going gourmet. Fans love
Kauai Grill
for the culinary specialties made from ingredients local to the islands. And now Chef de Cuisine Colin Hazama has been honored as one of 26 semi-finalists for the 2010 James Beard Foundation "Rising Star Chef of the Year" award.
---