Final Days for Real Deals in New York at Loews Regency Hotel
---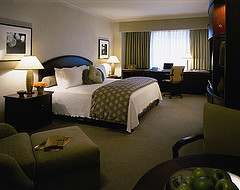 Until the end of March, take advantage of some excellent special offers at one of the finest hotels in Manhattan. With its exceptional service and refined Park Avenue address just two blocks from Central Park,
Loews Regency
is an indulgent hideaway of pampering in a city that never sleeps. The "
Park Avenue Winter
" rates, starting from a mere $299 per night, are available until March 31, 2008. This represents a savings of
40 percent off
regular room rates. Or choose the "
Power Suite
" package and discover the perks of a VIP at
Loews Regency
starting at just $499 in an Executive Suite. (The Luxury One Bedroom is priced from $699 per night.) High-speed Internet access and local calls included. Available until March 28, 2008.
---