Christmas Recipes from Sea Island Resorts, Georgia
---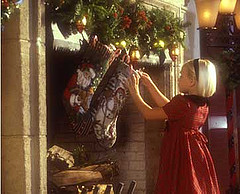 Georgia's Sea Islands Resorts-- renowned for its championship golf, incredible dining, legendary Southern hospitality, and exclusive accommodations-- offers a wonderful holiday escape this Christmas season for the whole family. Scheduled events include ballroom dancing, classical concerts, themed Christmas trees, gingerbread castles, spiced cider and hot toddy toasts, nightly elf tuck-in for the kiddies, crafts workshops, holiday bingo, and the Reindog Parade for pets with prizes awarded for the most festively costumed pet. Plus, the resort guarantees a White Christmas, with a special delivery of blown snow at the Beach Club for a seaside Snow Day. For a holiday treat, enjoy these favorite recipes from Sea Islands Pastry chefs:
Spiced Pumpkin Cheescake
Crust
1 cup Graham crumbs
5 TBSP melted butter
1 cup All-Purpose flour
1-1/2 cup granulated sugar
Cheesecake Batter
1-1/2 lbs cream cheese
1 cup sugar
1 TSP nutmeg
1/2 TSP ginger
1/2 TSP allspice
1 TBSP cinnamon
1/4 TSP cloves
1-1/4 cups pumpkin puree
3 eggs
4 egg yolks (mixed well)
Procedure
Press crust into pans. Fill to the top with batter. Bake in a waterbath at 250 F until done. Freeze until set hard. Release from the pans. Yield: 2 9-inch Cakes
Chewy Gingersnaps
Batter
2/3 cup Brown Sugar
1/2 Cup Primex
3 TBSP Molasses
1 Egg
1-3/4 cup All Purpose Flour
2 TSP Baking Soda
1/2 TSP Cinnamon
1 TBSP Ginger
1/2 TSP Cloves
1/2 TSP Nutmeg
1/4 TSP Salt
Procedure
Cream together the Fat, Sugar and Molasses. Add the egg and mix well. Scrape the bowl. Add the dry ingredients and mix well. Refrigerate dough for 1 hour. Scoop using desired ice cream scoop. Sprinkle with grain sugar and bake. 350 F for 20 minutes.
---