Private Cooking Lessons at The Verdura Golf and Spa Resort
---
Guests of The Verdura Golf and Spa Resort can indulge in culinary experiences during their stay at the Italian resort. Explore the rich flavors of Sicily's cuisine with cooking classes, wine-tasting lessons, and mixology classes. All the ingredients are organic handpicked from Verdura's vegetable garden, olive, lemon, and orange trees.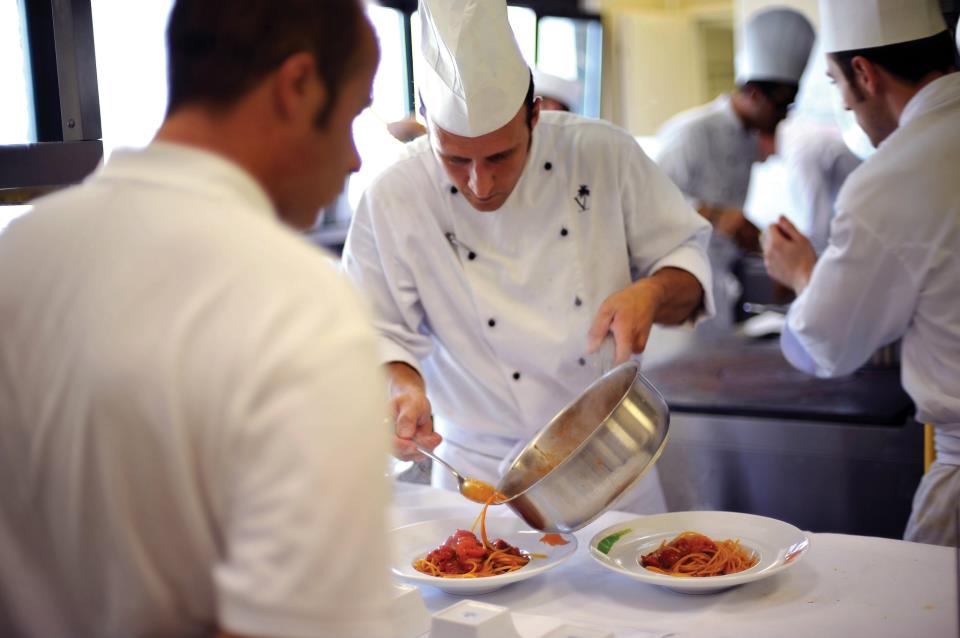 Choose From:
Cooking Class - The chefs will teach you to make some of Verdura's most popular dishes with the freshest local ingredients. 
Sicilian Cuisine Class - Sicilian cuisine is a triumph of flavours, enriched over centuries by a variety of culinary traditions. Classes focus on how to make a Sicilian classic like chocolate, pastry, pizza or caponata.
Mixology - Learn how to mix a Sicilian Mojito and other classic cocktails with a twist. Make your very own cocktails with the resort's mixologist. 
Wine Tasting - Sicily has all the ingredients for good wine. Taste the very best wines selected by the resort's sommelier. 
Book a stay at The Verdura Golf and Spa Resort >>
---