Penthouse Acropolis Suite at the Capri Palace Hotel
---
Perched on the top floor of the luxury boutique hotel, the Penthouse Acropolis Suite at the
Capri Palace Hotel
offers an exclusive and elegant setting on the island of Capri. Featuring imperial styling, the suite has white marble floors accented with black stars, and a bedroom furnished with Loro Piana fabrics. Read more about the suite below the photo.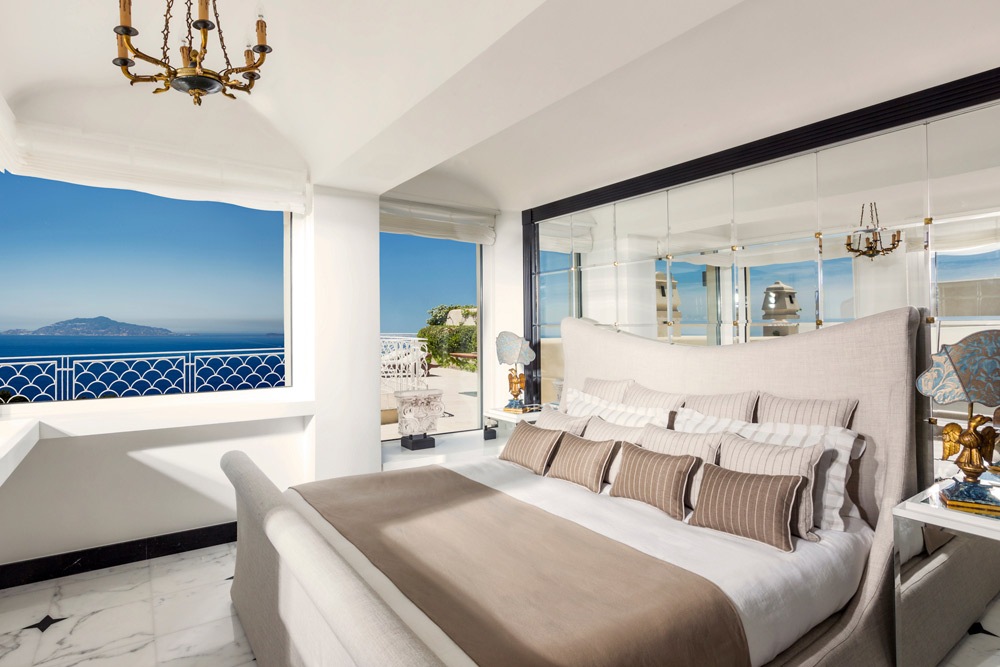 There's an elegant relaxation area, and the bathroom has a large shower with a chic freestanding bathtub to relax and soak while enjoying the views. Continue reading below the photo.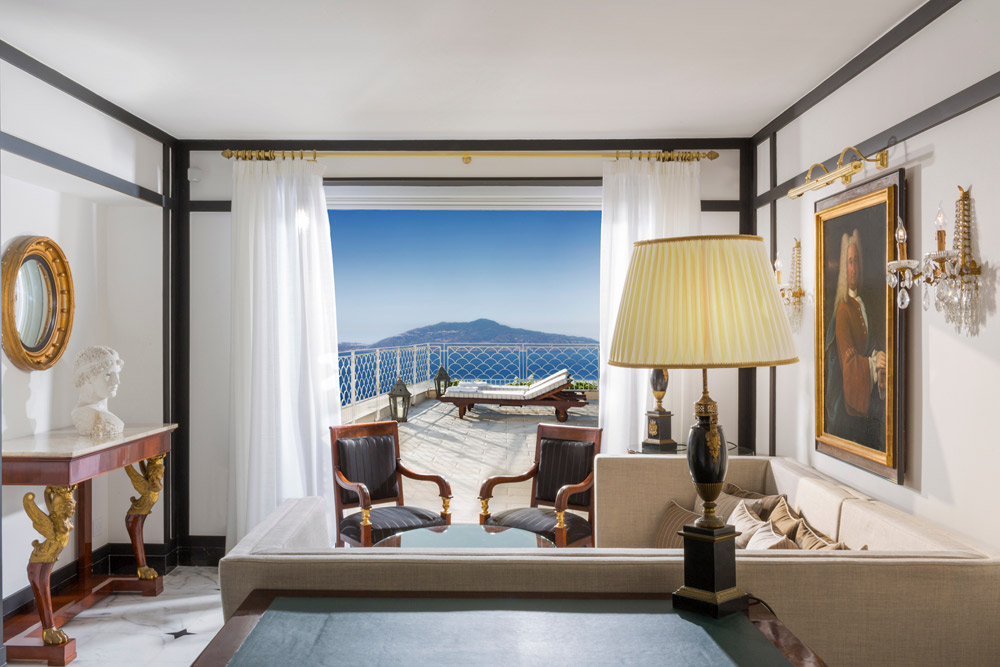 In addition to the exclusive location within the hotel, the suite offers a private heated pool surrounded by a terrace with cushioned lounge chairs and spectacular views. Read more below. 
Steps away from the center of the authentic village of Capri, the Capri Palace Hotel offers an exclusive location with panoramic views of the Mediterranean Sea and the Gulf of Naples. There are three restaurants: the two Michelin-starred Restaurant L'Olivo, the Michelin-starred Restaurant  il Riccio, and the Bistro Ragu. There's also the Dolce Vite wine cellar, and the Bar degli Artisti with a piano and chic lounge enivronment. The spa provides a variety of services and treatments, including a leg school, Mediterranean Diet, and Posturology programs. The Beach Club il Riccio offers a pure white setting with unparalleled views of the sea, and The White Museum at the Hotel infuses art, hospitality, architecture, design, food, music and crafts into the hotel for a submersive and innovative experience.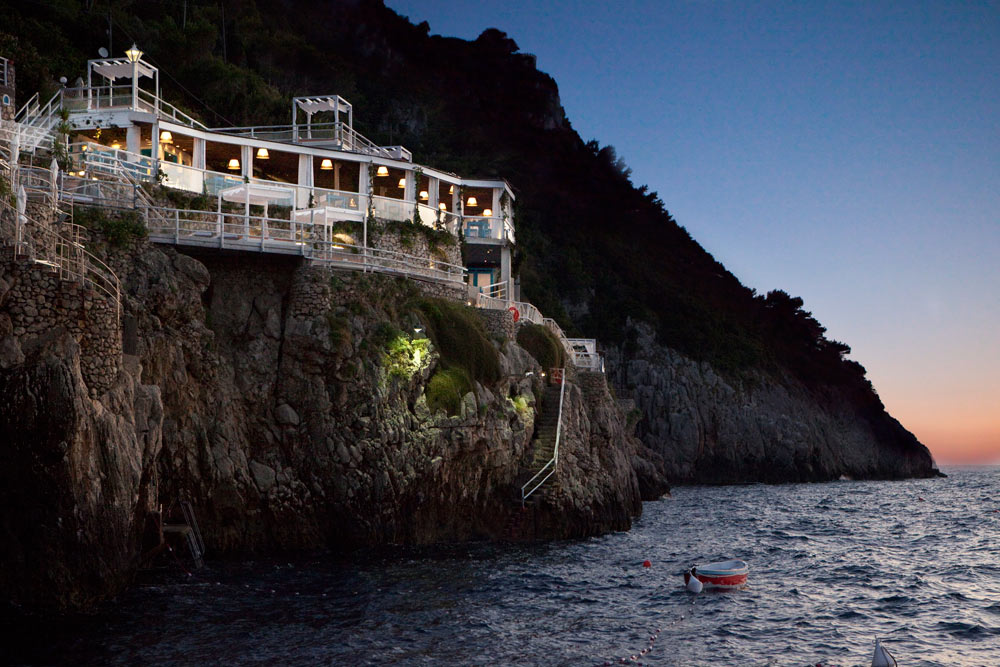 ---