Hostile Takeover, Literally: Lehman Bros Busts into Setai with Armed Guards
---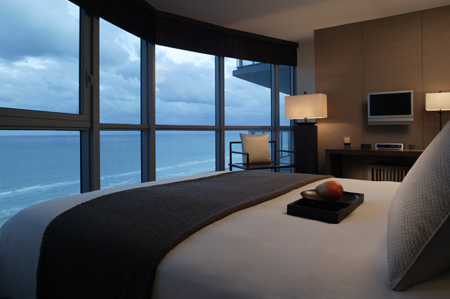 It's not often that the hotel industry gets good drama.  In a move that I imagine happening a little something like this, the Setai was invaded by armed enforcers, who physically removed managing hotel group, General Hotel Management, from the premises.  The enforcers were controlled by the Setai owners, affiliates of Lehman Brothers Holdings, who were clearly unsatisfied with the way their property was being managed.  GHM President Hans R. Jenni claimed they were completely blind-sided by this maneuver, even noting that they had posted the second highest profits of any year immediately prior to their displacement.  This in answer to the allegations that the management group was overspending.  The staff is reported to be filing an injunction against Lehman Brothers, but in the past such moves have been met with little success.
Executives from all sides are claiming that this should have no effect on your stay at the hotel, but we can bet that at the very least, you'll be hearing some good gossip from the staff.  It's not every day that an armed posse of off-duty cops and private security storms into your place of work to eject your boss from the building.  My favorite part of this story is that the folks doing the accusations of money mismanagement are most well-known for their 2008 Chapter 11 bankruptcy that catalyzed a national recession.  So at least we know they're in good hands.  Head on over to the Setai in Miami Beach to see for yourself.
 Read more about the two sides at HotelChatter.
---