Double the Bedroom, Double the Fun: Great Two-Bedroom Suites in Los Angeles
---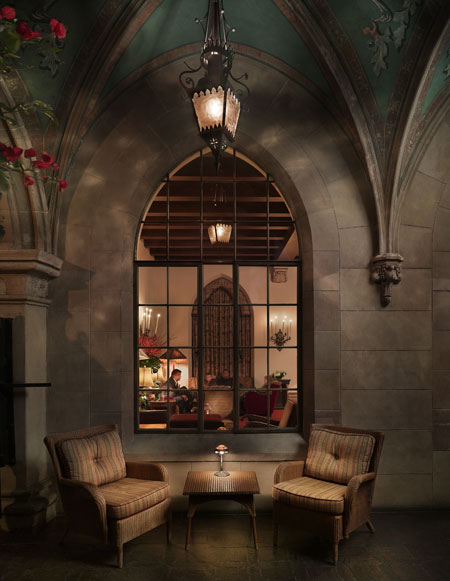 Maybe you've got a really big family or you're just traveling with a person you can't stand and you want a plausible way to get away from them under the guise of giving them the very best.  Well, there's not a lot of hotels that offer full two-bedroom suites, but there are at least two in the Los Angeles area that offer an affordable option for the opulent traveler.  The Sunset Tower Hotel and the Chateau Marmont both offer great choices around the Hollywood area.
Sunset Tower's two-bedroom suite comes with two king beds, a full two bathrooms and spacious living room area.  Classy, modern decor accentuates the roomy common area and the sheets are only the finests Egyptian linens.  The hotel itself is right on Sunset Boulevard in Hollywood, and a heated outdoor pool deck gives loves views of the surrounding city.  A 7,000 sq ft salon and spa offers a getaway from the city, and you can dine very well indeed at the critically acclaimed Tower Bar.
Nearby Chateau Marmont is a much-needed getaway from the bustle of the City of Angels. The smaller boutique hotel is fashioned after a French countryside castle and boasts a Gothic flair that hints at its more decadent side.  As Harry Cohn once said, "If you must get in trouble, do it at the Chateau Marmont." The great variety of rooms at the Chateau let you make trouble in just the way you'd like, too. Starting with the two-bedroom suite with queen and twin beds, large living room and a full kitchen, you've already got a home-away-from-home.  And it only goes up from there.  Their hill- and poolside bungalows are the perfect way to get a whole building all to yourself.  Up to three bedrooms offer enough room for either a very large family or a party of bachelors, and with the poolside bungalows, you even get direct access.  It's perfect for the adventurous types who want to get away from the city while staying in the city.
To find out more about the Sunset Tower Hotel and the Chateau Marmont or see rates and availability, check them out here and here.
---