Situated within a 1930's building in the heart of the fashion district, the Armani Hotel Milano combines Giorgio Armani's style and philosphy into a luxury hotel focused on harmony and privacy. There are two Signature Suites within the hotel. Both of the suites are duplex suites, each with private kitchens, and sweeping circular staircases leading from the elegant living rooms to the en-suite bedrooms. Continue reading below the photo of one of the Signature Suites.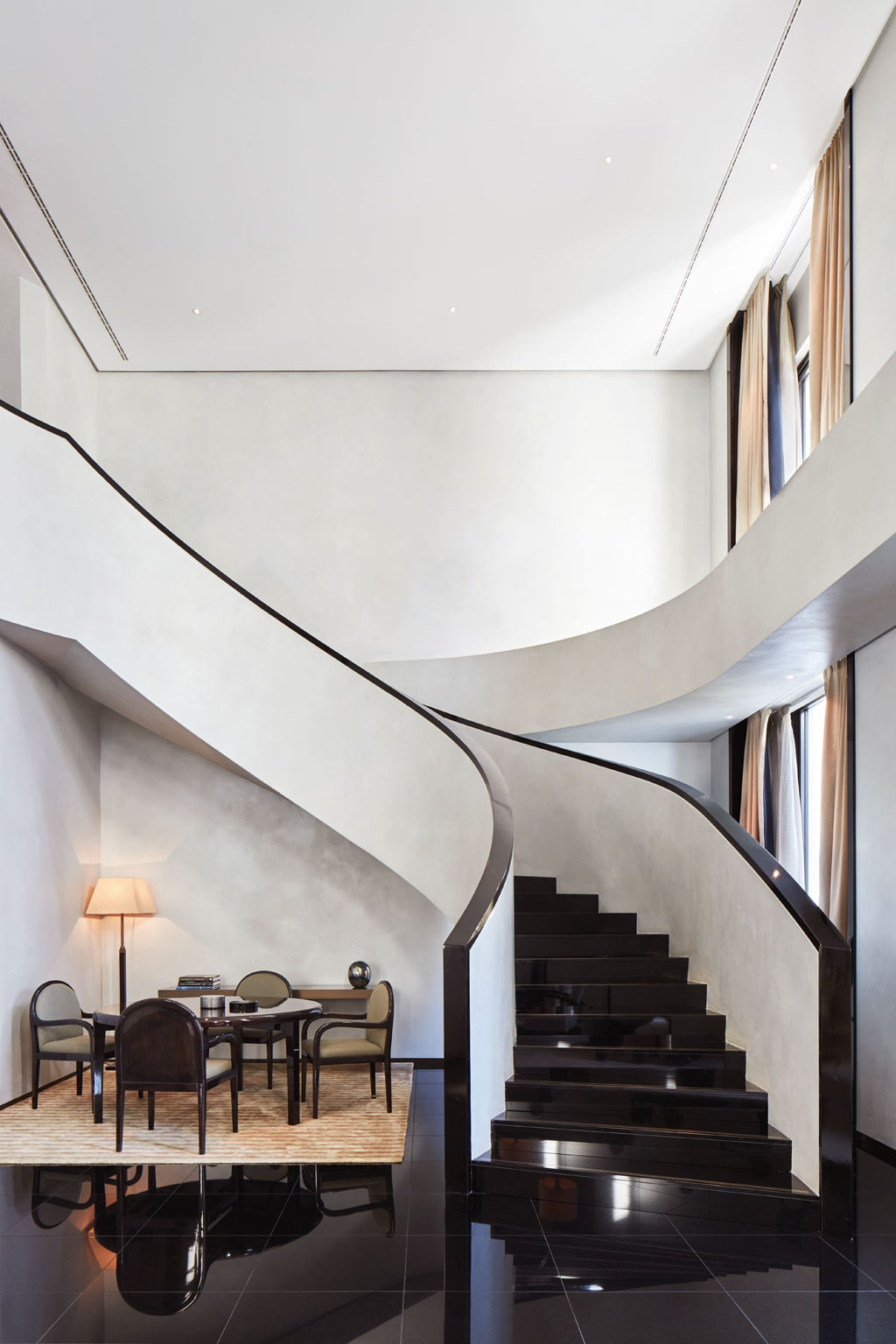 The difference between the choice of the two Signature Suites is the size (2,185 and 2,045 square feet), along with some of the added amenities. One of the suites has a private gym with a shower and bathroom, while the other suite features a private cinema space with an extra-large TV and plush seating.
The Michelin-starred Armani/Ristorante offers a contemporary and innovative take on Italian cuisine. Including the restaurant's unique addition to the four traditional tastes, with a new, fifth taste: Umami, a word that in the Japanese language means flavorful. Continue reading below the Armani/Ristorante photo.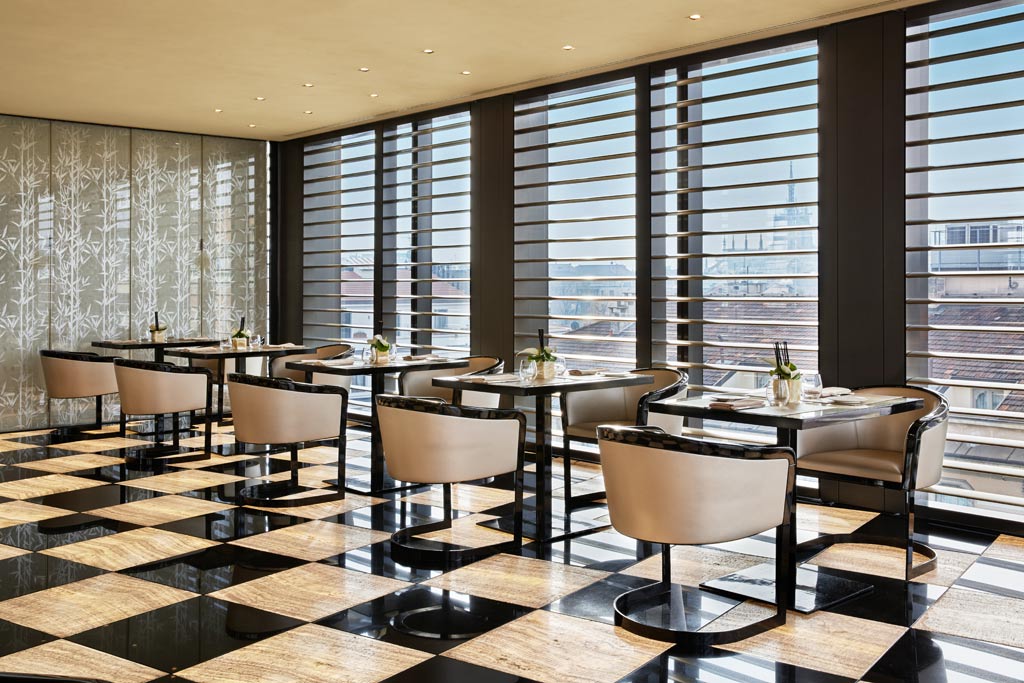 There's also the Armani/Bamboo Bar for crafted cocktails and light snacks, plus the public areas are concentrated on the seventh and eighth floors in the so-called glass "hat," providing panoramic views of the city. There's also the 10,763-square-foot Armani/SPA with a relaxation pool (see photo below), refreshment station featuring Armani/SPA herbal infusions, and a blend of exclusive and personalized treatments and services.
Check rates and availability at Armani Hotel Milano