Providing a one-of-a-kind retreat in the iconic Hotel Dieu, the Presidential Suite at the InterContinental Lyon - Hotel Dieu provides balconies with exclusive views of the dome signed by architect Soufflot. Designed by luxury hotel designer Jean-Philippe Nuel, the unique suite features contemporary styling with 150 square meters of space (1,614 square feet). There's a living room with two large sofas and two chairs, as well as a dining room with seating for six. Plus, a separate bedroom with a luxurious setting. Continue reading about the hotel and exclusive Five Star Alliance Perks below the photo.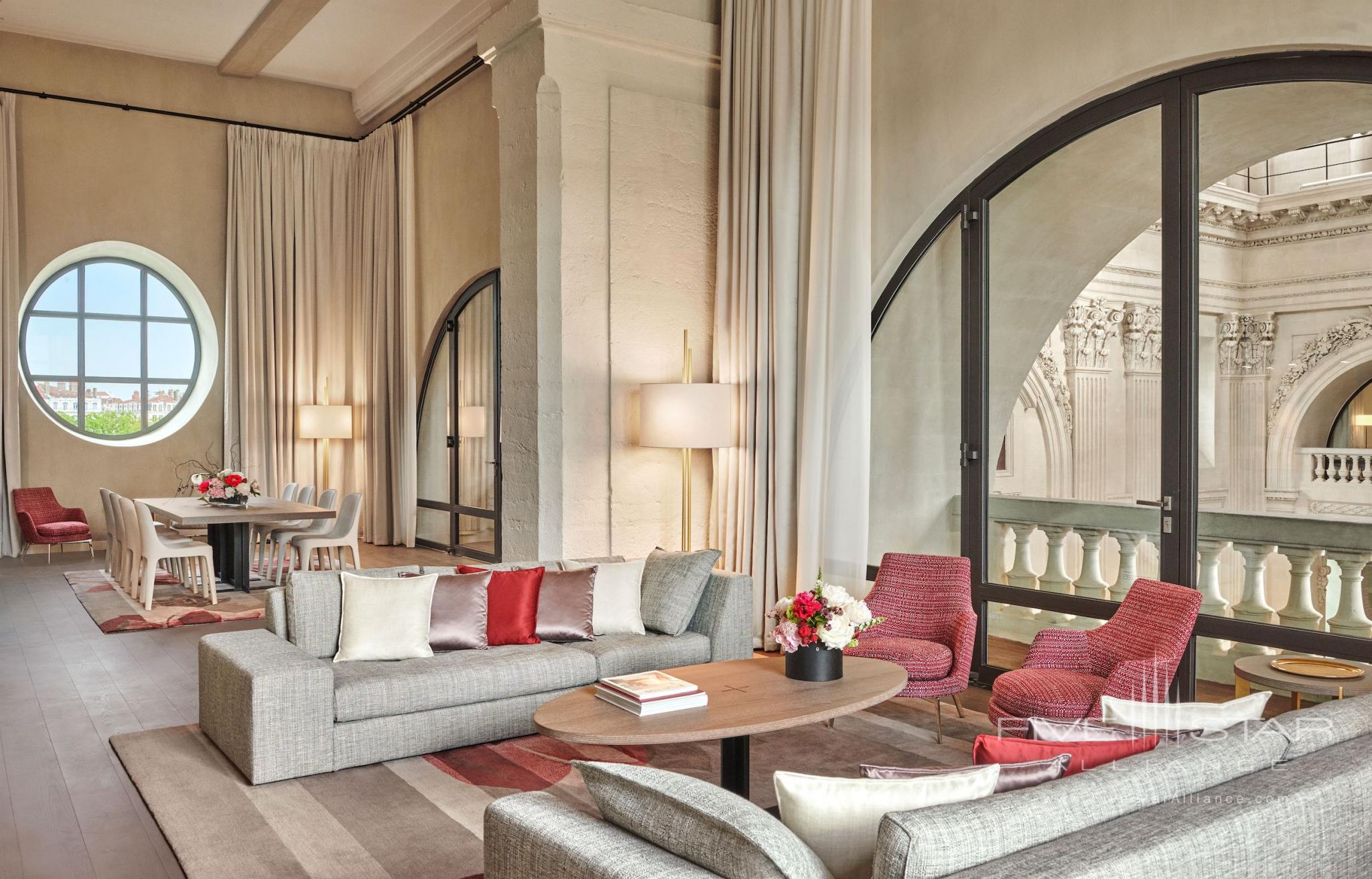 Built on the banks of the Rhone River between 1741 and 1761 following the plans of architect Jacques-Germain Soufflot, the Hotel Dieu was once a renowned surgical center. In 1914 the hospital was requisitioned by the French Army as a military hospital. During World War II the Hotel Dieu was severly damaged on many level, and the Grand Dome Soufflot destroyed by fire on September 4, 1944. The reconstruction wouldn't be completed until the 1960s. In 2010, the property closed down permanently as a hospital.
In 2015, the contruction of the Grand Hotel Dieu began, and the hospital was transformed into a grand luxury hotel in the heart of the city of gastronomy. The InterContinental Lyon-Hotel Dieu opened in 2019. Considered one of Lyon's most historic and emblematic landmark buildings, the property offers a contemporary take on design, classic French dishes with a modern twist, and views of the Rhone River. Continue reading below the photo for an exclusive Five Star Alliance Perk.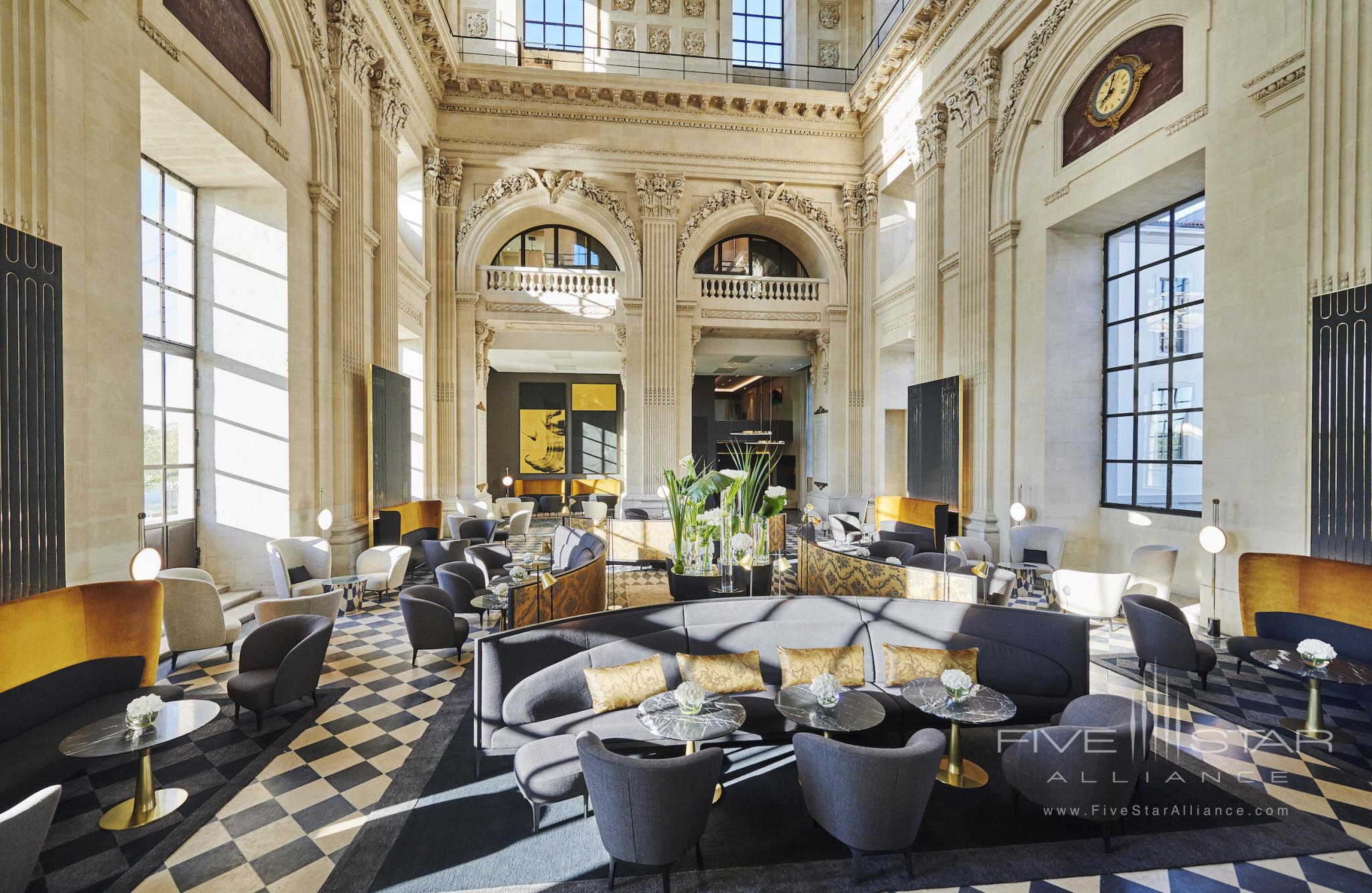 FIVE STAR ALLIANCE PERK: Guests booking the "5 Star Signature Package" rate will also include full breakfast for each guest daily in the hotel restaurant, a 50 Euro food and beverage credit per room/per stay, and a with a minimum 3 night stay, a bottle of Champagne.