Fantasy Meets Reality: Crete Has Legendary Beaches, Minotaurs
---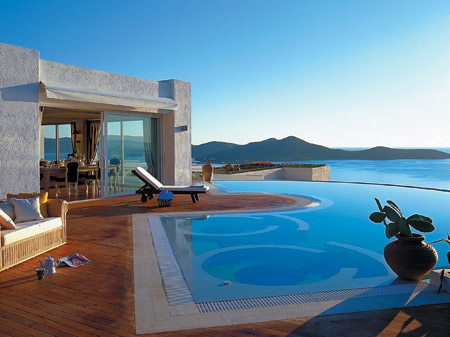 Hello, Sir or Madam.  Welcome to my little corner of the internet.  You've probably come because you Googled something like "luxury hotels + minotaur" or "best hotel in Crete + part 2 of a series of real-life destinations that will spark the imagination and transport you to another world."  You didn't?  Well, in any case, do have a seat; and, if you'll let me, I'd love to tell you a bit about another destination as well known for its fantasy as its reality.  Check out Part 1 here.
Part 2 - Crete
What do you call someone from Crete? A Cretin? Cretacious? Creatine? Well, four thousand years ago, it was the Minoans who called it home. Besides having the most powerful mercantile fleet in the Mediterranean, the Minoans are most well-known for their namesake, King Minos.  As the stories tell it, Minos was beholden to the legendary Minotaur who lived in a vast labyrinth and demanded a sacrifice of 14 young men and women every nine years. For decades, the king complied, until the hero Theseus promised to slay the Minotaur.  As much a ladies' man as beast-slayer, Theseus killed the minotaur and survived only with help from his lover, Ariadne, who provided him with a ball of string he used to track his path through the maze.  Theseus returned home in triumph, but unfortunately for his father, raised the black sails that indicate he had died on the voyage, and his father threw himself from a cliff in anguish before Theseus reached the port.  Little did we know the whole story was just an allegory for calling your family. 
Not surprisingly, modern-day Crete is better known for its beaches than its endless mazes.  Situated in the middle of the Mediterranean, the coastal waters are as blue as the summer sky.  And while your journey to Crete is unlikely to involve slaying a legendary beast, you might vanquish a few canapés as you enjoy the pristine waters and unequaled service at Elounda, one of the world's most exclusive beach resorts.  While you're there, make a trip to Knossos to check out the ruins of the 1000-room palace that was the site of the myth of the Minotaur.  Just remember to raise your white sail on the return home. 
---

Related Hotels