Prestige Suites at InterContinental Carlton Cannes
---
Transporting guests back to the days of the Belle Epoque, Prestige Suites at the InterContinental Carlton Cannes are perched on the seventh floor of the hotel. Overlooking the Mediterranean with parquet floors and elegant lounge areas, the one- and two-bedroom suites are named after prominent celebrities with strong ties to the region. One of the lavish suites is the Sean Connery Suite with four bedrooms, four bathrooms, a private elevator, marble floors, fine wood furniture, and a spacious sea-facing terrace. Continue below the Sean Connery Suite photo.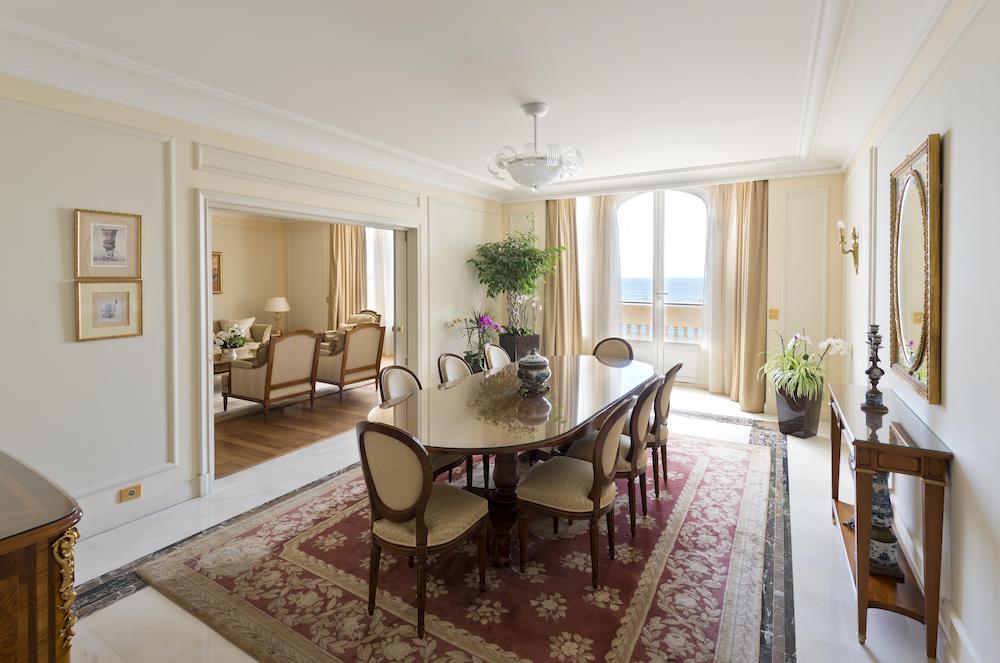 The elegant Grace Kelly Suite has two bedrooms and two bathrooms, plus a private salon with a unique design that provides the feel of being on a private yacht. There's a large terrace with panoramic Mediterranean vistas, and a glamorous dining room. Read more below the photo of the suite.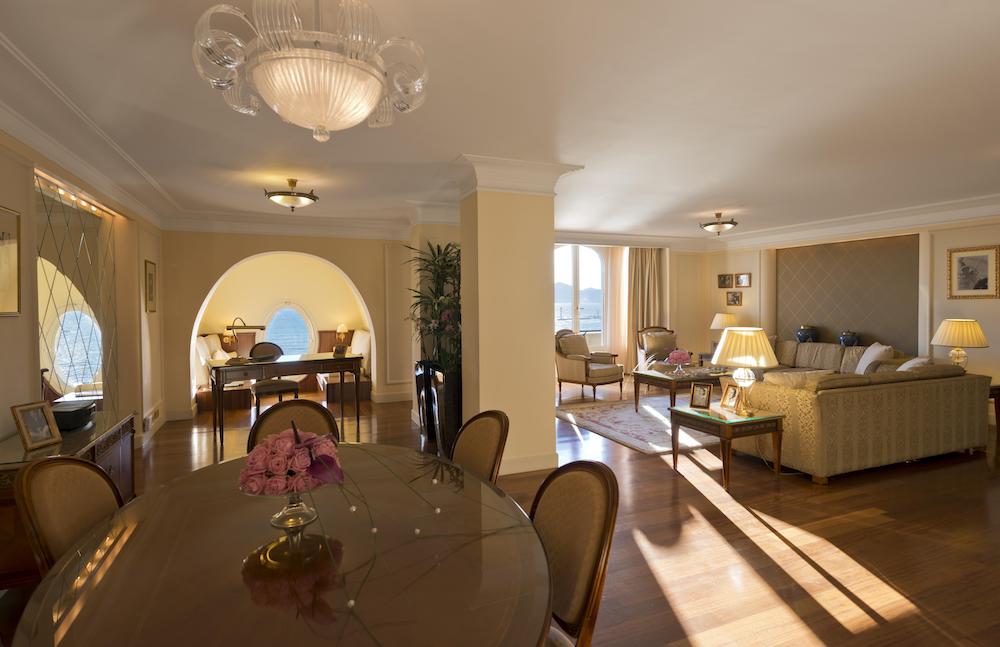 Named after one of the finest stars of French cinema, the Sophie Marceau Suite is an elegant space with sumptuous fabrics in shades of cream, parquet floors, broad sofas, and relaxing sun-filled terrace. There are three bedrooms and three bathrooms, plus a spacious lounge area and dining room. Continue reading below the photo of the Sophie Marceau Suite.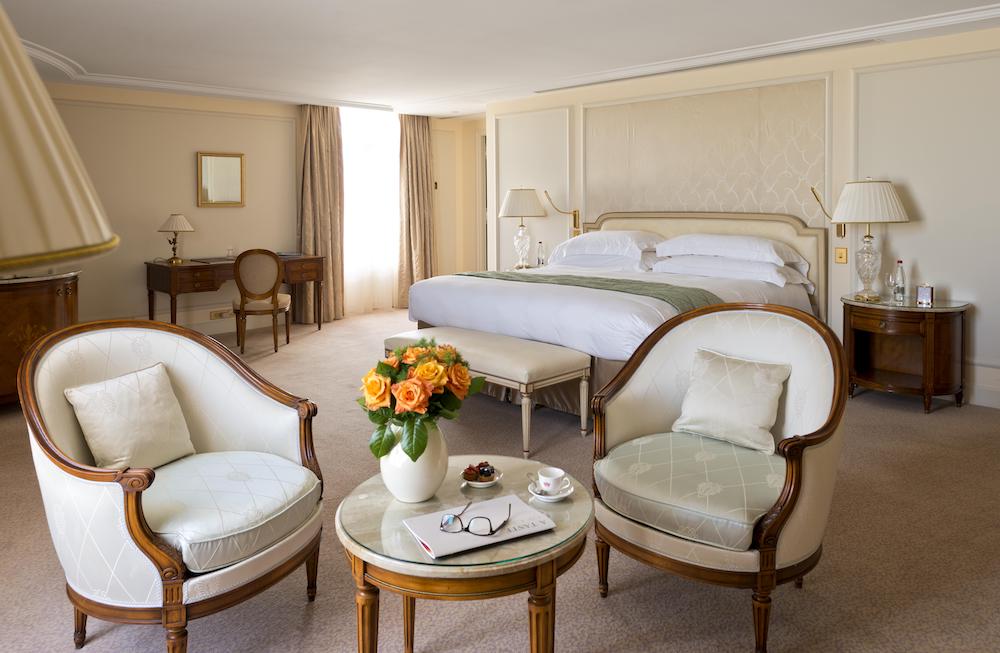 The Alain Delon Suite honors a monumental French cinema star. Offering a modern and timeless setting, the suite has a lounge area, two bedrooms, and two bathrooms. There's also an outdoor terrace providing partial sea views. Read more below the photo of the suite.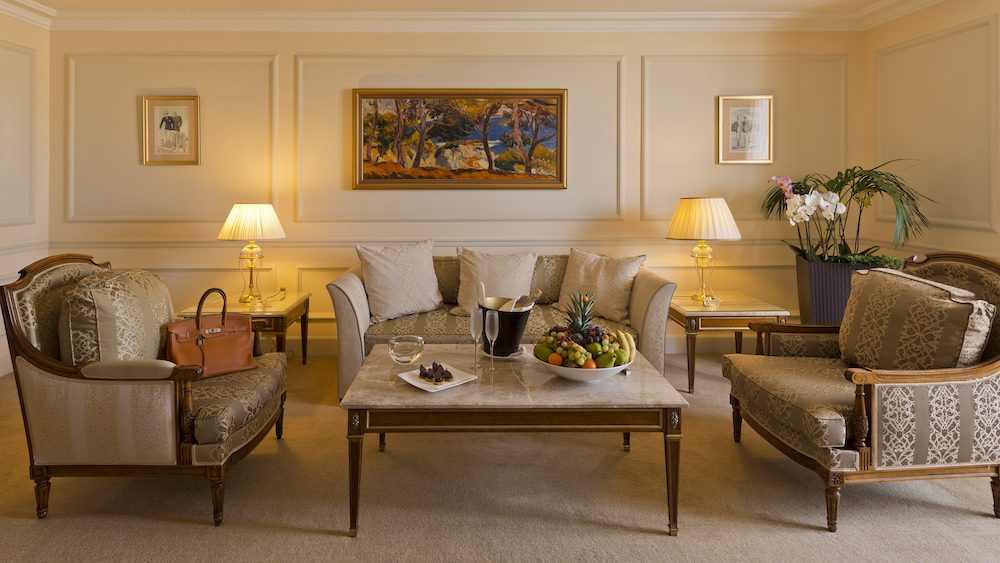 The InterContinental Carlton is located on the famed La Croisette Boulevard. Featuring a Belle Epoque facade, the historic hotel was built in 1911 and inaugurated in 1913. Overlooking the Mediterranean Sea, the property has a private sandy beach, fine dining, elegant ballroom, and a centralized location close to the Cannes Palais des Festivals and the shopping district.
Check rates and availability at InterContinental Carlton Cannes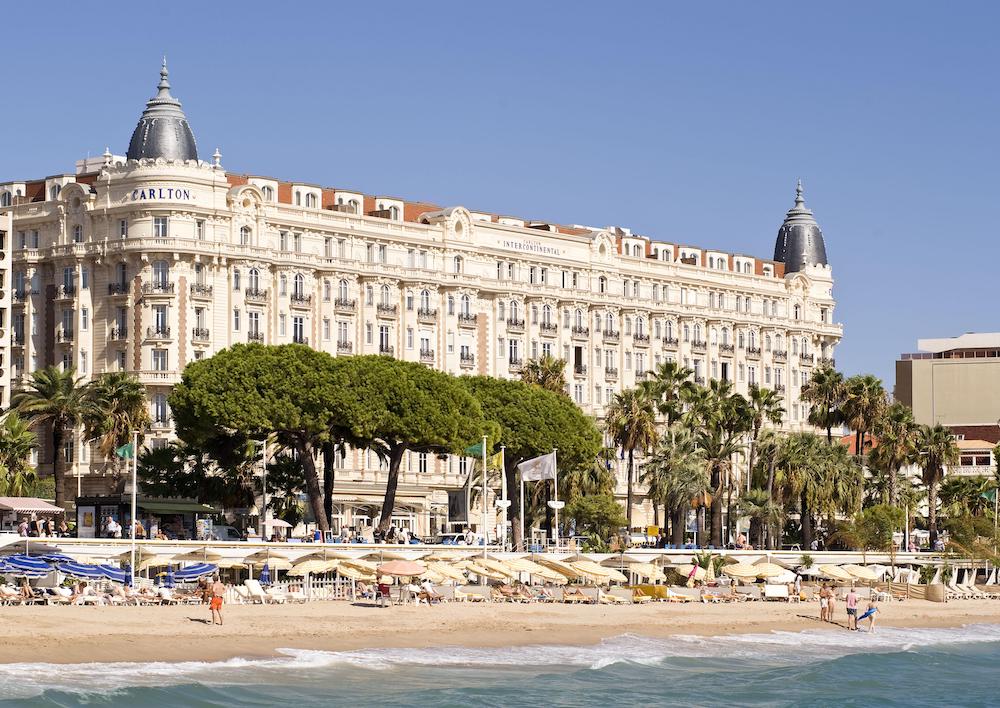 ---

Related Hotels