Dining al Fresco: Chateau des Vigiers
---
Set in an old wine making building at Chateau des Vigiers, Brasserie le Cha imparts the cordiality
and conviviality of its origins. It serves famous regional specialities such as Magret de Canard, Confit
and home-made Foie Gras as well as lighter lunches, all in a relaxed and informal atmosphere.
Inside, the restaurant's vast vaulted ceiling and warm open fire portray rural charm. Outside, the
elevated terrace is perfect for dining in peace and tranquillity under an ancient walnut tree, surrounded
by views of the lake, parkland, and Chateau.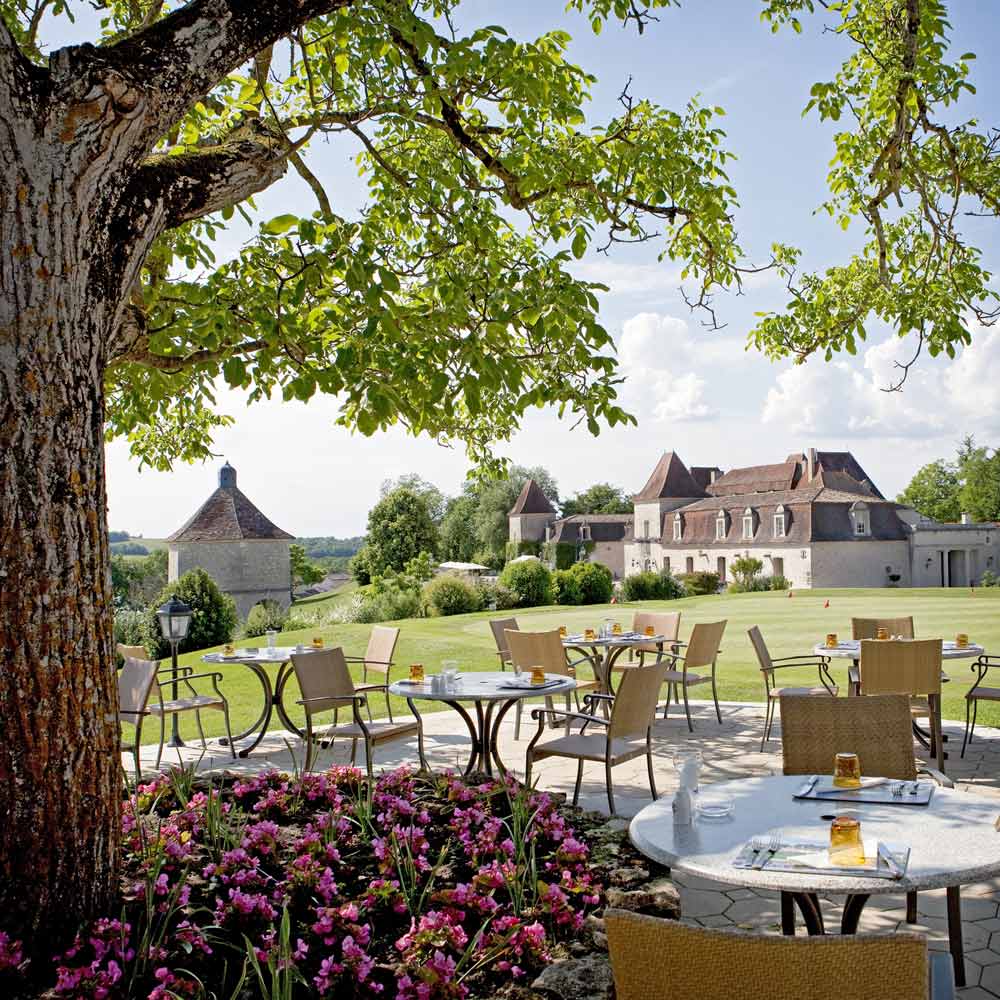 Book a table at Chateau de Vigiers >>
---