Good things come in small packages. That's what you'll find on our list of the Best Boutique Hotels. Small luxury boutique hotels offer an alternative to the typical luxury hotel experience. Expect intimate settings with full service accommodations. These tiny gems offer personalized service, hip exteriors, and exquisite furnishings. Many boutique hotels are located in historic buildings, both city and country, that are outfitted with state-of-the-art technology. Our Best Boutique Hotels offer big style and service in an intimate setting.


Tierra Patagonia Hotel and Spa
| Puerto Natales, Chile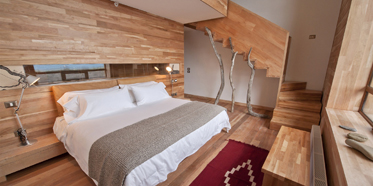 Tierra Patagonia Hotel & Spa sits on a bluff where the South American pampa meets Lake Sarmiento. The building is immersed in the landscape and emerges from the hillside. The award winning architecture complements the flow of the geology in this privileged location and showcases the magnificent views of the Torres del Paine National...