Love the Hunger Games? Then Be Sure to Visit Asheville!
---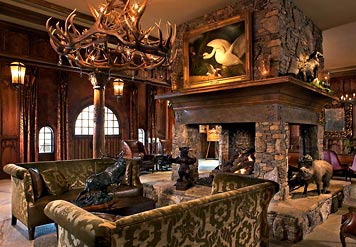 The big hit movie the Hunger Games was filmed in Asheville, North Carolina, and this southern town is certainly drawing in quite the crowd because of it! The town of Asheville has two 5-star hotels properties and one 4-star hotel. Read on below to explore these luxury hotel options and choose the one that is most suitable for you and your Hunger Games needs!
The Grove Park Inn Resort and Spa
This is one of the most popular hotels on our site, and it is one of the South's best loved resorts. It offers beautiful views of the Blue Ridge Mountains, and it overlooks the city of Asheville. The property has a 40,000 square foot spa, a restored golf course, tennis courts, indoor and outdoor pools, child programs, and much more.
Grand Bohemian Hotel Asheville Autograph Collection
This boutique hotel is located in the famous Biltmore Village, and it's set among the beautiful Blue Ridge Mountains. Its 104 rooms and suites have personal touches including stone flooring and custom bedding. This hotel has a fine dining restaurant, spa, lounge, and art gallery all easily accessible and readily available. Experience the elegance of the Old World at this charming and rustic boutique hotel.
This 4-star hotel is located on top of Reed Hill, above Biltmore Village. It offers a 360 degree view of the mountains and overlooks the Village and Swannanoa River Valley. This charming, small boutique hotel only has 7 rooms in 2 buildings, so you can expect an extremely personal stay.
Explore these hotel options and be sure to visit the beautiful town of Asheville to get an even more personal connection to the Hunger Games!
---