Where to Sleep in Chicago
---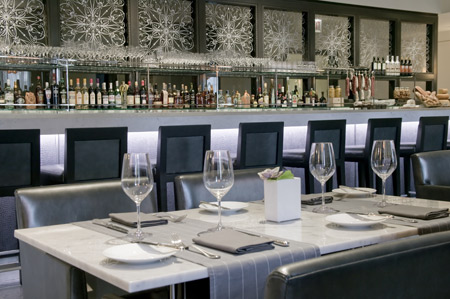 The New York Times recently fixed its gaze
on the Windy City in "36 Hours in Chicago" after Mayor Richard M. Daley's recent announcement that he'll be stepping down after 21 years in office. From architectural wonders to the hottest restaurants in Chicago (like
Girl & the Goat
, "a much-blogged-about new restaurant where the "Top Chef" winner Stephanie Izard takes livestock parts seriously"), the article has some good picks. Where to bed down while in town?
The Elysian
, of course, which
landed a place on Conde Nast Traveler's annual Hot List 2010.
Here's the skinny from The NYT
:
Opened last year, the Elysian (11 East Walton Street; 312-646-1300; elysianhotels.com) is a cushy 188-room hotel where the beds aren't made — they're "draped" in 460-thread-count Rivolta Carmignani linens. From the outside, the building, not far from the Magnificent Mile, resembles a chateau. Rooms start at about $430.
Related Articles:
Bed, Breakfast, and Marc Jacobs at the Elysian Hotel Chicago
---