What's Hot in Chicago: The New Elysian Hotel
---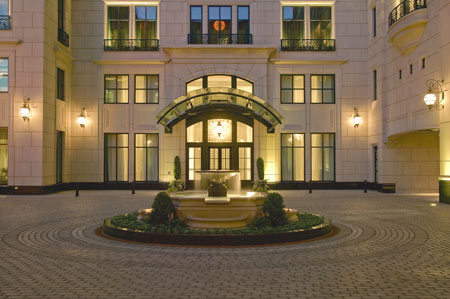 Of all the buzz surrounding Chicago's new
Elysian Hotel
, perhaps most talked about is the food. Behind the eateries at the Gold Coast hot spot? The culinary dream team comprised of Mindy Segal and Jason McLeod, focusing on quality ingredients that are locally sourced from artisan farmers and vendors. Here's what
Chicago Magazine has to say about it:
The Elysian Fields were the final resting place for the greatest heroes of Greek mythology. That's a lot to live up to for anyone, but Jason McLeod, exec chef of the Elysian Hotel's two restaurants, Balsan and Ria, is fearless. (He must be; he worked for Marco Pierre White, the tantrum-iest chef ever.) On the third floor of the new luxury hotel, McLeod's got a handle on Balsan's artisanal comfort food three meals a day—croissants, gourmet charcuterie, wood-burning-oven pizzas—and across the hall, he's also running the show at Ria, a deluxe contemporary American dinner spot promising a seasonal menu and plush banquettes. If anyone won't be resting at the Elysian, it's McLeod.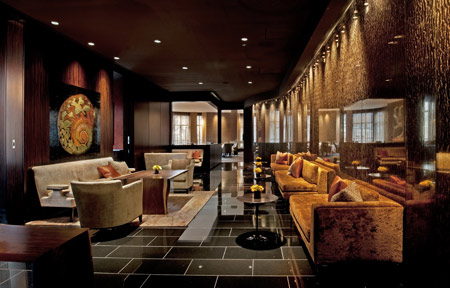 Foodies aren't the only ones to get a thrill at the Elysian Hotel. This is a place that's built upon the idea of resurrecting the "lost art of travel," when "travel was synonymous with luxury" and "when prompt attention from staff was not considered an amenity, but a common courtesy." Read: This place is luxe.
Rooms are sumptuous, fitted with fireplaces, white Carrera marble bathrooms, and outdoor terraces overlooking the Gold Coast. The spa is just as swanky, featuring a mosaic-tiled lap pool and fitness room with all the latest equipment.
---