West End: A Bistro by Eric Ripert Opens this Fall in the Ritz-Carlton, Washington D.C.
---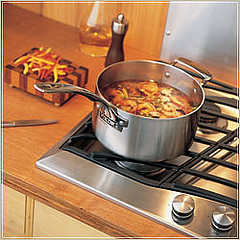 Ritz-Carlton Dallas
isn't the only luxury hotel to get a cutting-edge new restaurant designed and branded by a celebrity chef. (Dean Fearing's been getting a lot of
press
for the new $6 million Fearing's Restaurant, celebrating farm-to-market.) Ritz-Carlton is also launching a fancy new eatery in their hotel on 22nd Street in Washington D.C., overseen by Michelin three-star chef Eric Ripert of Le Bernardin in New York. This Fall,
he will launch West End: A Bistro by Eric Ripert
, which will feature casual French-American fare. (And all the bloggers-- from the
Metrocurean
to
Zagat Buzz
-- are paying heed. The true foodies, those readers of
Chowhound
, are also taking note.) This is part of a
trend identified by USA Today
. Ornate dining rooms, in all their stiff formality, are a thing of the past, as luxury hotels are looking to open brand-name restaurant concepts led by popular, super-star chefs. Examples abound:
Ritz-Carlton just opened Jeroboam restaurant with Michelin three-star chef Heinz Winkler at its Moscow property and is working with Gordon Ramsay on a restaurant for Ritz-Carlton Powerscourt near Dublin.
---