Wanted: Social Media-Savvy Guest to Check in for the Summer (and Tweet about it)
---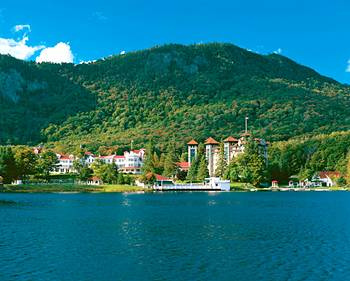 And we thought the
job of tanning butler
at the Ritz-Carlton South Beach was cool. The historic
Balsams Grand Resort Hotel
in New Hampshire is looking for an "Inn-Bedded Resorter," a social media-savvy guest to check in for the summer and get paid to use Twitter, Facebook, and YouTube to document life at the resort.
As reported by the Boston Herald
, the Dixville resort is now accepting applications (
deadline: June 18th at midnight
). The winner gets paid $2,500 to stay as a guest for the months of July and August at the hotel famous as the spot where voters "gather at midnight to cast the first votes in New Hampshire's first-in-the-nation presidential primary." Meals and accommodations included. Nestled on 8,000 acres surrounded by rugged mountains, the resort has golf, tennis, kayaking, mountain biking, and more.
---