W Hotels Now Offer Fashion Emergency Kits from Diane von Furstenberg
---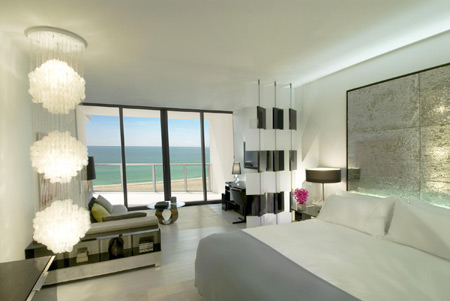 Fashion emergency? W Hotels has you covered. The hotel chain has just added another stylish amenity to the mix: a Diane von Furstenberg Fashion Emergency Kit. What's in the bag? A black DVF wrap dress, thong underwear and a garment bag.
The TravelPost.com Insider has the skinny:
The offering goes hand-in-hand with W's recently-launched Global Glam clothing line, announced earlier this month during New York fashion week. No word yet on which hotels will carry the collection, which will include apparel and accessories by such designers as Lauren Merkin, Foley & Corinna and Rachel Leigh.
Pictured: The beachfront oasis that *is* the W Hotel South Beach.
---