Traveling with Pets: Smuggling Fido Onboard
---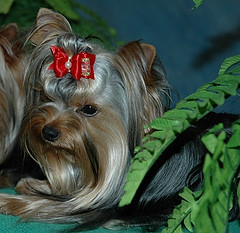 A
pet-dedicated airline
,
canine concierges and resident dog ambassadors
at hotels... The US of A certainly loves their pets, and traveling with them.
Now journalist Christopher Elliott reports
on the lengths those pet-adoring travelers are willing to go when it comes to avoiding pet fees-- even stowing Fido in their bags or under blankets:
Boggs, a consultant in Atlanta, frequently packs her nine-pound dog in her carry-on luggage. But like an increasing number of travelers, she doesn't tell anyone. She's been caught twice, and the airline has forced her to pay a $150 surcharge for the pet. "When I asked why I had to pay a fee in order to stuff my dog under the seat in front of me, I was told it was their policy," she said. "I concluded that it's really just a ploy to charge another fee."
---