The World's Most Expensive Cupcake at the Palazzo Resort, Las Vegas
---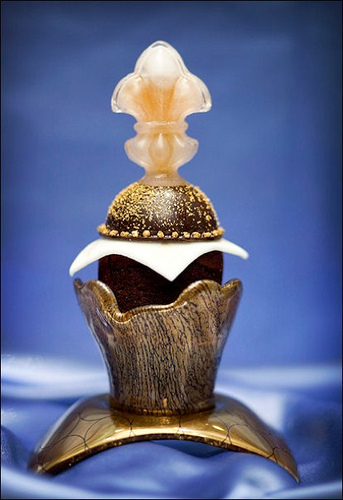 Not fully satiated with holiday treats? As addicted to cupcakes (
thanks Magnolia Bakery!
) as the rest of the nation? Check out this temptation: the Decadence D'Or, sold at Sweet Surrenders cupcake shop inside the
Palazzo Resort
in Sin City. 
Price tag? Just $750.
Luxury Insider has the skinny:
The little treasure is made from 100-year-old Louis XIII de Remy Martin Cognac, Palmira Single Estate Chocolate from the rare Porcelain Crillo bean, Tahita Gold Vanilla Caviar (the most labour-intensive agricultural crop on the planet) and edible gold flakes.
---