The Famous Thanksgiving Turkey Fry at Blackberry Farm, Great Smoky Mountains
---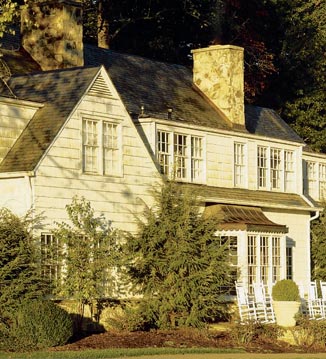 So you've probably
heard us
wax lyrical about the 4,200-acre estate in the Great Smoky Mountains, prized for its cuisine, where guests "can escape modern-day frenzy and slip into a Blackberry state of mind." Forgive us.
Blackberry Farm
is one of those places that gets under your skin. No wonder this intimate luxury hotel has so many repeat guests. Activities run the gamut from luxurious spa treatments at the Farmhouse Spa to mountain biking to Orvis-endorsed fly fishing on Hesse Creek. Blackberry Farm's culinary renown is based on the work of "a rare collection of artisans-- the chef, the master gardener, the baker, the cheese maker, the forger, the butcher, the jam lady, the chocolatier, the restaurant manager, the sommelier." Needless to say, Thanksgiving is delightful here, a celebration of family and tradition with superb eats. Delight in
Blackberry's
famous Thanksgiving Turkey Fry on the lawn, before tucking into traditional Thanksgiving dinner featuring the hotels' delicious Foothills Cuisine.
---