The Days are Numbered for the Tonga Room at the Fairmont San Francisco
---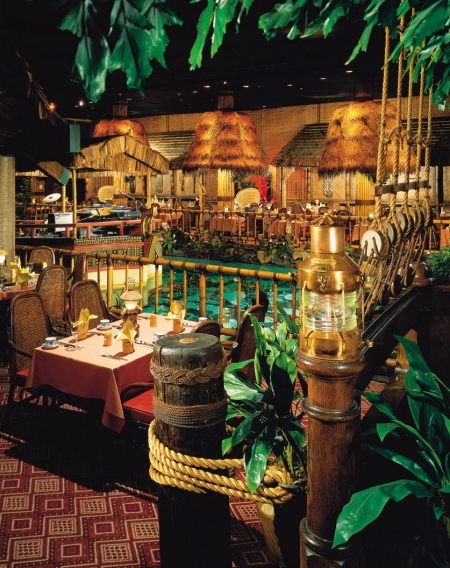 The 103-year-old
Fairmont Hotel San Francisco
has seen its share of the action. This is where Tony Bennett premiered "I Left My Heart In San Francisco," the United Nations charter was written, and Mick Jagger partied in the penthouse. But the landmark hotel is also renowned for its kitschy basement tiki bar called the Tonga Room. Visitors to the bar don't just slurp down Mai Tais under thatched palapa huts. They also get to hear tunes from a live band which performs on a raft floating in a lagoon under twice-hourly "rainstorms." You have to see it to believe it.
As recently reported by the San Francisco Chronicle
, the Tonga Room's in trouble: "Members of San Francisco's Historic Preservation Commission couldn't agree on whether the aging tiki bar was worth saving." The
Fairmont San Francisco
is slated for some major remodeling, including the addition of a condo tower, and the Tonga Room isn't part of the hotel's new construction plan. Could the bar be disassembled and moved elsewhere? Or is the tiki bar a fad that's now passé?
---