Spotlight on Hollywood Hotels: Sunset Tower is a "Hub for Deal Making"
---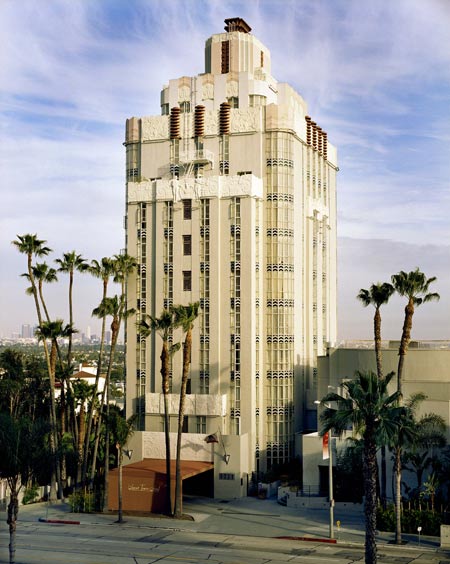 On the left coast, business deal breakfasts, interviews, and meetings among the Hollywood elite take place at the
Sunset Tower Hotel
.
A recent article in The New York Times describes
how the Sunset Tower has been transformed from "a dilapidated dump" to a "power-broker capital in Hollywood." All thanks to the attention to detail and privacy championed by owner Jeff Klein:
A New York society brat turned serious hotelier and restaurateur, Mr. Klein, 39, bought the Sunset Tower in 2004 and has transformed it partly by throwing out the handbook of how entertainment industry haunts are managed, especially in Los Angeles. A ban on media leaks about boldface business deals or celebrity frolicking is strictly enforced. Mr. Klein is also very careful about curating a clientele. Celebrities deemed out of place, including the rapper Sean Combs and Britney Spears, have been — gasp — turned away.
---