Recession Specials: Hot Eats in Miami and New York
---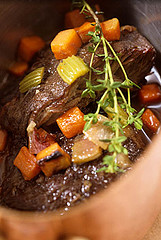 We love us some recession specials. Over at
craft,
Top Chef judge Tom Colicchio and executive chef Damon Wise opened
"Damon: Frugal Friday"
in
craft's
special event space with a menu featuring items for $10 or less. Tuck into some salt cod fritters, smoked beef tartar with spiced flatbread, and gourmet pizza without emptying your wallet. Yep, drinks are just as cheap. But these recession-era deals aren't limited to the Big Apple. Miami's Table 8 offers a three-course "recession concession" sampling with yummy dishes (like Kobe-beef carpaccio). Buzz: An outpost of Chef Govind Armstrong's Table 8 will
soon be opening in NYC's East Village
(at the
Cooper Square Hotel
).
---