Presidential Hotels for President's Day
---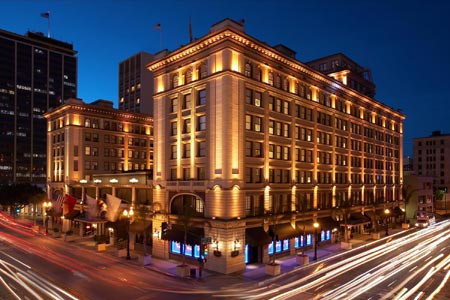 Presidential suites are nice, but how about entire hotels named after the big guys?
In honor of President's Day, here are some hotels worthy of POTUS. But don't think they are limited to US soil, there are many luxury spots named after presidents all over the world.

US Grant Hotel (pictured above) - The hotel opened its doors in 1910, after 5 years of renovation and at the then-astronomical sum of $1.9 million. It was built by Ulysses Grant Jr. in honor of his father.
The Willard InterContinental - Every president since Franklin Pierce (in 1853) has had a stay at this downtown DC hotel. Which makes sense, given its location a mere two blocks from the White House and the National Mall.
The Kahala Resort and Spa - This Oahu spot has hosted every president since Lyndon B. Johnson. The luxury resort is set on a white sand beach just ten minutes from the world-class shopping and entertainment of Waikiki.
The Jefferson Hotel Richmond - Named in honor of our third president, the Richmond hotel has been the temporary home to to 12 presidents.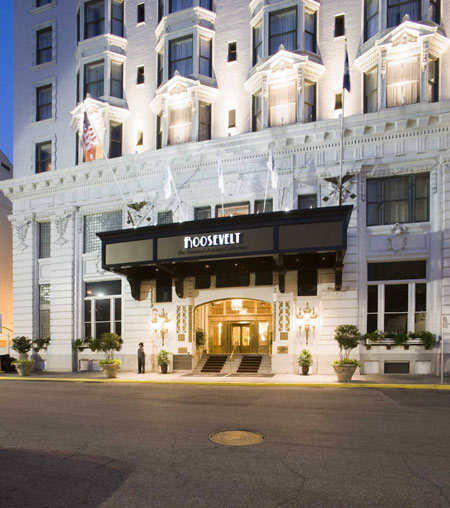 The Arizona Biltmore Resort and Spa - The one-bedroom Presidential Suite in the Phoenix hotel's original Frank Lloyd Wright building has hosted every president since Hoover's visit in April 1932, except Obama. 
The Jefferson Washington DC - This boutique hotel is also named for the third president of the US. While it may not have hosted a cabinet's worth of Commanders-in-Chief, it is a Beaux Arts gem in the nation's capital.
The Roosevelt New Orleans (pictured right)- A hotel has stood on the site that The Roosevelt occupies since 1893. By October 1923, the hotel was renamed The Roosevelt in honor of President Theodore Roosevelt, whose accomplishment in opening the Panama Canal had greatly increased trade between Louisiana and South America.
Hotel President Wilson - Built in 1962 by Swissair and Nestlé, the hotel was named after the 28th President of the United States of America, Woodrow Wilson—founder and relentless defender of the League of Nations.
Loews Madison Hotel - Built in 1963 as The Madison Hotel, the hotel was opened by President John F. Kennedy.
---