Opening Today: The Royce at The Langham Huntington, Pasadena
---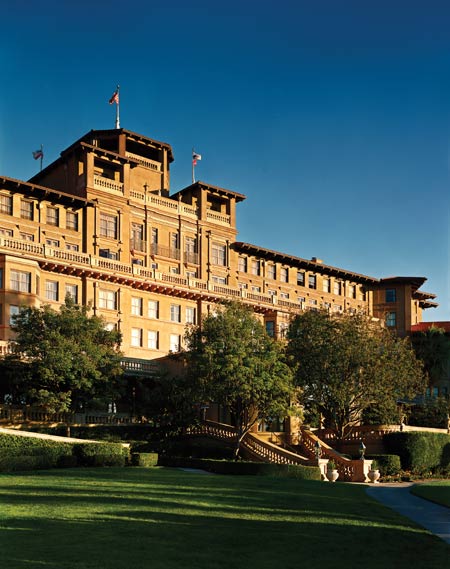 The former Dining Room at
The Langham Huntington, Pasadena
has morphed into The Royce, opening today beginning at 6 pm. After a makeover by The Johnson Studio design firm, the restaurant now offers two sleek wine rooms, a glass-enclosed veranda with views of the Horseshoe Garden, and an exclusive chef's table where guests can enjoy a customized menu while watching Chef David Féau's nightly performance in the kitchen. Described as "New American Cuisine," the menu will emphasize fresh seasonal produce and the best quality products from around the world. Sustainability and "farm to table" ingredients will play a large role in his menu, as Chef Féau visits local farmers markets several times a week and the fresh produce he finds there inspires his cooking. Sample menu items include:
* Tuna / Apple – Tuna belly with Argan oil Ravigote, green apple, 62° quail egg

* Lobster / Pomegranate – Slow poached lobster, Coleman's farm butter lettuce, sweet onion, pomegranate hot and snow

* Heirloom Beans / Verbena – Farmer's market heirloom beans, infused lemon verbena, champagne grapes, Roquefort cheese

* Cod / Citrus – Day boat Blackburn Chatham cod, squid ink spaghetti, Autumn greens, romano squash, citrus dashi broth

* Beef / Scarlet Turnip – Pan seared Brandt beef New York steak and spiny lobster tail "Surf and Turf-like," onion braised scarlet turnips, marrow bone

* Guinea Hen / Caviar – Skinless roasted Guinea hen, chestnut milk, domestic caviar, spinach leaves
The Royce will be open for dinner Tuesday through Saturday with seatings beginning at 6 p.m.
---