On Sale for December: The Ritz-Carlton Philadelphia for $199
---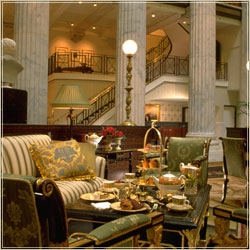 This just in.
The Ritz-Carlton Philadelphia
has slashed rates for select dates in the month of December. This holiday promotions means rooms can be had for
$199 a night
,
a dramatic savings
from the usual $400+. With all that spare change, splurge on a meal at the hotel's
10 Arts by Eric Ripert.
---