NYC Fashion Week and Alternatives for Savvy Shoppers
---
There are some things that are constant. Fashion Week is one of them. The extravagant event, which brings together New York's elite, as well as tons of designers and fashionistas, is a mainstay for the Big Apple. However, as could be said for most things these days, the economy has taken its toll on the affair, which kicks off today. Buzz has been circulating for a while-- who's in, who's out, who has scaled back and which designers are opting for modest showings at alternative venues.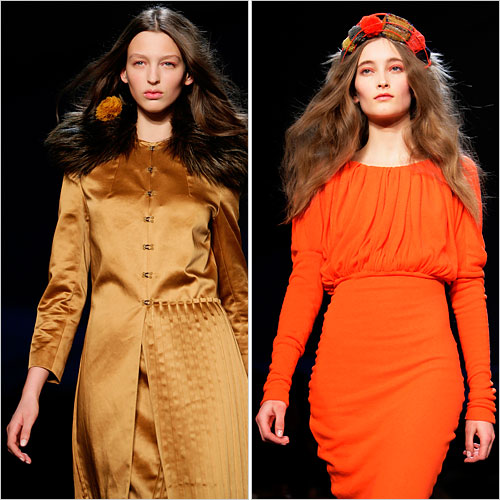 According to an article from Crain's New York Business, published in late December, several designers were determining whether or not to participate in Mercedes-Benz Fashion Week in Bryant Park. Noteworthy names that have checked the "no" box are Betsey Johnson and Vera Wang. Other designers, like Carmen Marc Valvo, are seeking alternative ways of showing their apparel, such as renting space in galleries or events venues and letting people come and go throughout the day.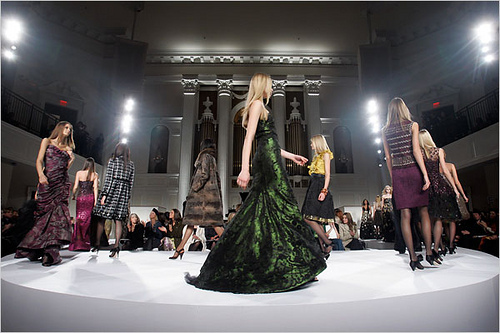 Not just impacting the industry side of things, those trendy onlookers better hold on tight to their golden tickets. Word is some top designers are being uber selective with their guest lists. Marc Jacobs, for example, is cutting his for the Fall 2009 show on February 16 at the 69th Regiment Armory on Lexington Avenue. The numbers: The company will reduce invites from 2,000 to 700. Ok, as pathetic as all of this might sound, let me try to offer some kind of reassurance. Those in the know, or at least those who are smart with their Google searches, are probably quite familiar with these two magical words: Sample Sale. As hard-pressed as designers are to get the word out about their upcoming collections-- but in an economical way, so too are those designers who need to get rid of trendy duds that have been piling up due to the lack of shopping sprees by consumers.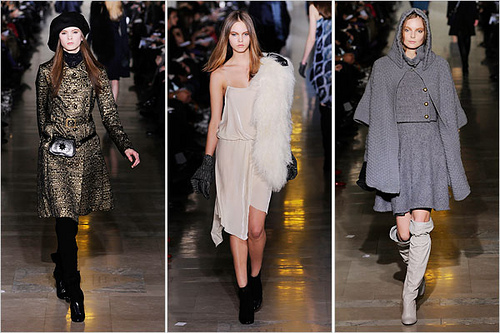 Travelers bound for New York City take note: Sample sales aren't a new thing, but this year's markdowns are quite phenomenal if you know where to look. My go-to source is the New York Sales & Bargains section of nymag.com. Tangible Example: Now through February 20, savvy shoppers can find clothes and accessories by Erickson Beamon, Orla Kiely and Charlotte Ronson marked down at Showroom Seven. A Tony Cohen dress that normally retails for $600 at Barneys is on sale for $200. Just remember, Fashion Week will always be there in some form or another. If you are one of the lucky few going, have fun. The rest of us will brag about our tremendous finds with less intimidating price tags.
---