New from The Biggest Loser: A Weight-Loss Resort in Malibu
---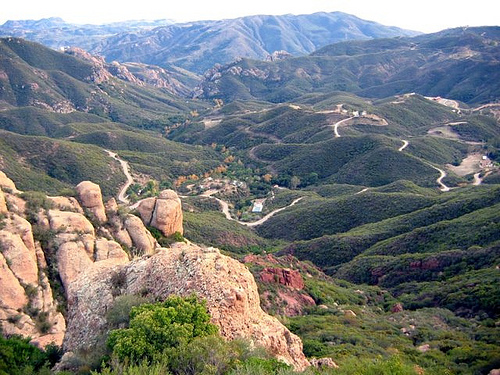 Hot off the press: NBC has announced the opening of a
second fitness resort
inspired by the reality show
"The Biggest Loser."
Located on 160 acres in the Santa Monica Mountain National Recreation Area outside Malibu, this Pacific coast resort joins
the first Biggest Loser Resort in southern Utah
as an exclusive weight-loss destination associated with the TV show.
Check in to the resort
and you're guaranteed to lose weight with the help of experienced trainers who lead classes (
like fitness, nutrition
) and special programs. Of course you'll also have to follow a calorie-restricted diet during your boot-camp style stay.
To quote The Los Angeles Times:
So, what exactly is the "resort" part of all of this? There will be pampering, such as massages and mani-pedis offered, but the hitch is they're offered only after you put in all your workouts, said Kelsch . She adds that the program is a serious one: Come prepared to work out, come prepared to be pushed to your limits, or don't bother to come at all. It's designed to be a jump-start for people who need a sharp break from their unhealthful routines and who think, " 'I just need to get out of my environment, get away from work and home,' " she said.
Priced from $2,295 for a one-week program (double occupancy). Slated to open in the fall.
Image of the Santa Monica Mountain National Recreation Area via LAist
---